Main — Business — Ukrainian producer of vegetable meat has released superballs with hemp protein
Business
Ukrainian producer of vegetable meat has released superballs with hemp protein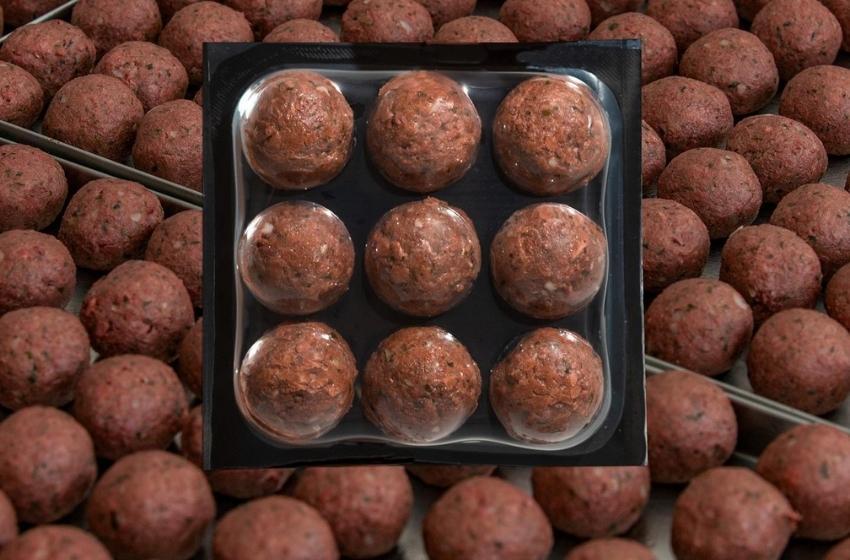 ---
Vegetarianism has existed since this concept was not even defined. Now there are more and more reasons and examples of giving up animal meat, partly due to scientific arguments or scary videos of killing animals. That is, the availability of information also contributes to this.
But for people to stop consuming animal meat, Eat Me At offered a worthy alternative.
Plant-based meat manufacturer Eat Me At has launched superballs with hemp protein. This was said in a company's statement.
As noted, the manufacturer replaced potato protein, previously imported from Europe, with hemp protein. And it was this protein which became the first significant ingredient that is produced in Ukraine.
"What is known about hemp protein? It is healthy because it contains 9 essential amino acids, antioxidants, B vitamins, and heart-healthy unsaturated fats. It is also often referred to as a superfood. And now, combined with koji minerals full of iron, yeast extracts rich in vitamins B2, B6, B12, soy proteins - Eat Me At meat can be called an X2 superfood," the company emphasized.
The hemp protein that Eat Me At uses is made from the seeds of a Ukrainian hemp variety called Glesia. It was selected at the Glukhovsky Institute of Crops, which has been operating since 1931. This variety is the champion among non-narcotic hemp in terms of seed productivity. Today, fiber is produced from it, and seeds are collected for hemp oil and protein.
Minced meat has a clear composition, although it is created according to the latest technologies, namely:
The base is a textured soy protein rich in vegetable proteins.
Yeast extracts, which are made from inactive yeast, are responsible for the taste, they are very rich in proteins. Using modern technologies, proteins undergo a process of destruction, from which amino acids are released, resulting in the taste becoming rich.
To give the meat a metallic taste and to solve the problem of iron deficiency in people's diet, we add koji minerals to the composition, which are obtained naturally from koji mycelium. Koji is a type of mushroom that is often used in Asian cuisine to ferment products such as: sake, soy sauce, miso, etc.
To bind minced meat into a stable mass, we use methylcellulose, its properties provide a vegetarian alternative to gelatin.
Add coconut and sunflower oil for fat content
The color of the meat imitates beetroot juice and natural coloring from caramel.
---