Main — Business — Volodymyr Zelensky met with the European Commissioner for Energy
Business
Volodymyr Zelensky met with the European Commissioner for Energy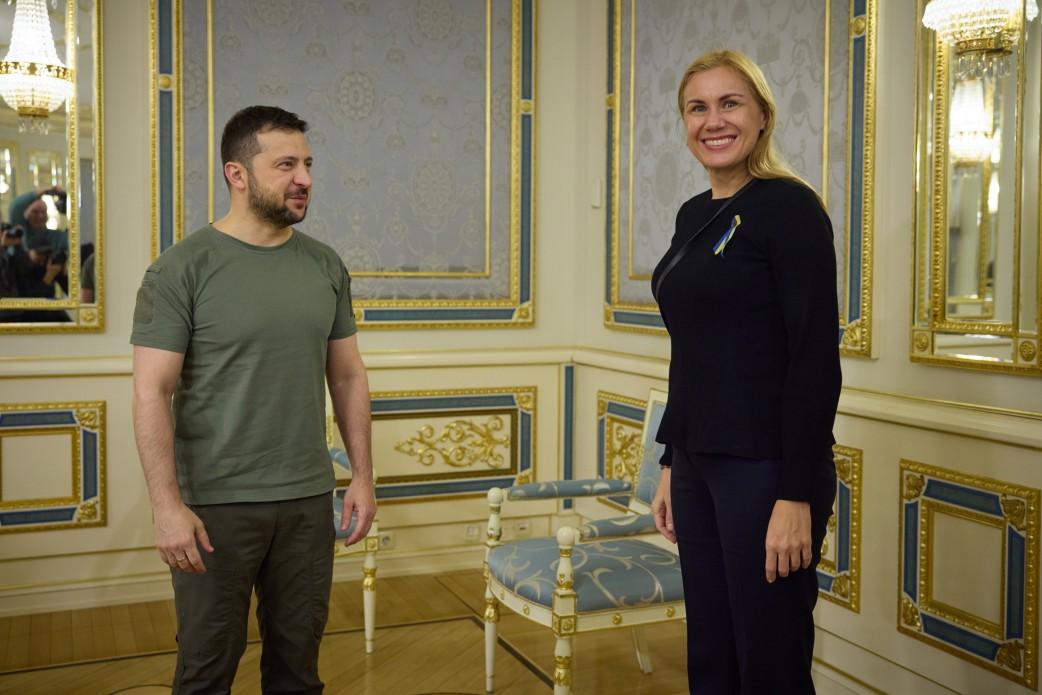 ---
President of Ukraine Volodymyr Zelensky had a meeting with European Commissioner for Energy Kadri Simson.
The Head of State thanked the European Commissioner for his visit to Ukraine precisely at the time when the energy infrastructure faces massive attacks by missiles and drones from Russia.
Zelensky also noted the role of Kadri Simson in Ukraine's accession to the European power grid ENTSO-E. He reminded that after accession, our state began to export electricity to Europe and can act as one of the guarantors of the stability of the EU energy system.
"Unfortunately, due to the strikes of missiles and kamikaze drones by the Russian Federation on our energy system, we have suspended this process. But I am sure that we will restore everything, and in a calmer time, when the situation in our energy system will be stabilized, we will continue exporting electricity to Europe," the President of Ukraine emphasized.
Volodymyr Zelensky informed the European Commissioner about the consequences of Russia's energy terrorism, which has already seriously damaged about 40% of the entire energy infrastructure of Ukraine, in particular thermal power plants, combined heat and power plants and hydroelectric power plants, as well as about the measures taken by our state to stabilize the work of the power grid.
The interlocutors discussed further steps to ensure Ukraine's energy security. The Head of State spoke in detail about Ukraine's needs for the restoration of energy infrastructure and called on the European Commission to play a coordinating role in attracting assistance from EU member states.
Zelensky drew attention to the expediency of creating a platform to support the Ukrainian economy, in particular the energy sector, similar to the Contact Group in the "Ramstein" format.
"Such a platform, such an "economic Rammstein", is being built and will start working. Today, the issue of energy goes hand in hand with the financial crisis and the shortage of weapons, therefore such a platform should be created," the Head of State is convinced.
The parties paid special attention to the further strengthening of energy sanctions against the Russian Federation. The President of Ukraine called for the introduction of price caps on Russian gas in addition to the price caps on oil, as well as to limit the supply of Russian liquefied gas to EU countries in the framework of the next sanctions package, which must be approved as soon as possible.
---