Main — War — Waves Vienna organizes fundraising to support the Ukrainian music scene
War
Waves Vienna organizes fundraising to support the Ukrainian music scene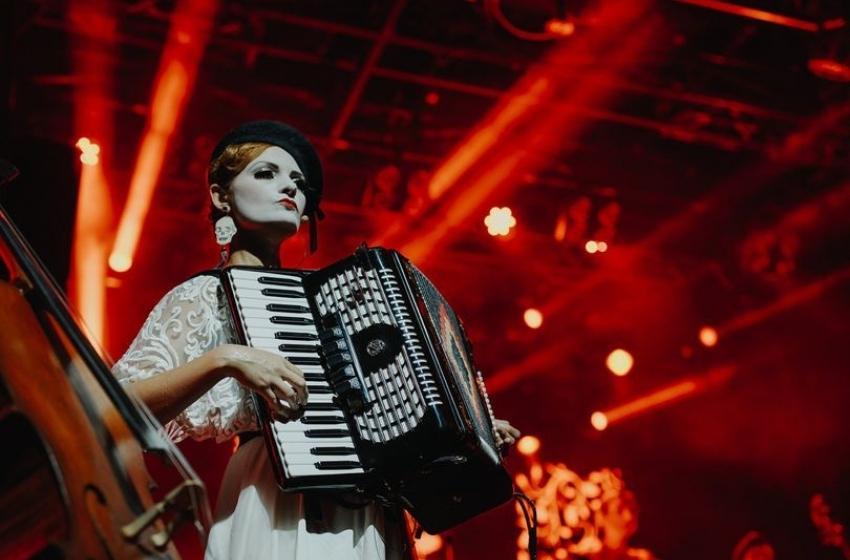 ---
Photo: Yurii Gryaznov | Dakh Daughters at Focus on Ukraine. Waves Vienna Online Showcase Festival
In order not to let the Ukrainian music scene down in these difficult times, the Waves Festival wants to offer them a perspective with your support, support them and set an example!
The Waves Festival & Conference will take place in Vienna for the 12th time in 2022. It sees itself as a festival of discovery and aims to bring exciting musicians and their works from all over the world to the city. The initial founding idea of the festival was to create a platform or structure under the motto «East meets West», through which initiatives of the music scene from Eastern and Western Europe can exchange ideas.
It is a showcase festival - it is about discovering new bands, those that have earned more attention, that have international stature but for one reason or another have not yet washed up at the top.
Despite the Russian war of aggression in Ukraine, we want to celebrate the Ukrainian music scene with this crowdfunding campaign - together with your support. In cooperation with the Ukrainian Cultural Institute and Musicexport Ukraine we want to realise a showcase of Ukrainian music at the Waves Festival - as in the past years. Three Ukrainian artists will be invited to play a concert and stay in Vienna for the whole festival. We will cover travel and accommodation costs and we will also host a networking event/reception at the Waves Conference.
This will be topped off with a Support Ukraine Party at one of the Waves venues at the festival. Ukrainian party music & drinks included (tickets available here in the crowdfunding).
With the collected donations we create the possibilities:
Have three Ukrainian acts perform at Waves Festival (this includes travel expenses, accommodation and fee of the acts)
Have one of the three acts produce a buttersession (https://www.buttersessions.at/)
A networking event for Ukrainian women musicians -> A panel at the Waves Conference with women musicians from Ukraine telling their story.
---