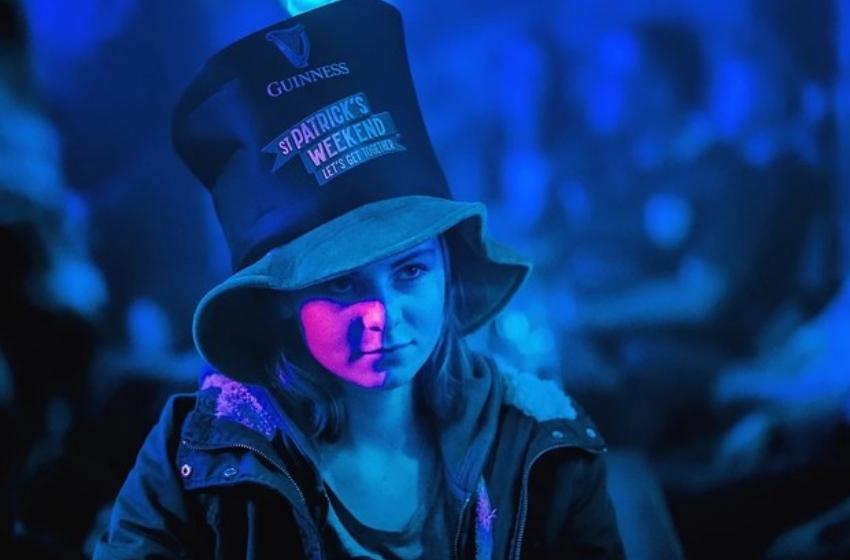 ---
The Days of Polish Cinema, a project by the Polish Institute in Kyiv, will run it's 16th festival this year. 01 – 10 October 2021
---
Traditionally, the programme presents the most interesting achievements of Polish cinema in recent years.
This year, due to epidemiological restrictions, the festival will be held in a hybrid format in cooperation with Takflix.com online cinema platform. The forum will feature seven Polish films of various genres that have already gained audience and film critics recognition and won awards at prestigious international festivals.
All films are shown in Polish with Ukrainian subtitles. *The number of views is limited.
Online programme October 1-10
DIRECTOR: Iwona Siekierzynska
GENRE: Tragicomedy
The Bureau of Personal Belongings, a theatre that has been created by actors with disability, wins a chance to participate in a theatre festival with their new production. Great joy, great chance, great expectations. Krzysiek, the head of the theatre, and the actors are working on a new Greek Zorba performance, and thought it would be great to show it to the broader audience on a real stage. However, it turns out that the director of the theatre has certain conditions for the cooperation to happen.
He received a grant to promote Shakespeare and support the work of people with disabilities, and if they want to perform in a professional theatre, they must obey. Krzysiek has some doubts but accepts the challenge. He starts rehearsals with professional actors and a "local star" Victoria. The moment she appears in the theatre, Krzysiek's actors are delighted and mesmerized. Still, at one of the rehearsals, the director states that Krzysiek's sister Mary will not be able to play the main role. The director is relentless: a toothless, limp Mary is a no choice for a premiere. The role should go to a younger, beautiful actress with better diction. Krzysiek decides to change the cast for the play to happen, but will he be ever satisfied with the result?
The film has received numerous individual awards at the 45th Festival of Polish Feature Films in Gdynia, as well as at the Koszalin Youth and Film Debut Film Festival.
DIRECTOR: Mariusz Wilczyński
GENRE: Psychological animation / horror
Fleeing from despair after losing those dearest to him, the hero hides in a safe land of memories, where time stands still and all those dear to him are alive.
Over the years, he builds a city in his imagination. Literary heroes and childhood cartoons idols settle there uninvited: always young and wearing short. But when our hero realizes that they are getting old as well and that eternal youth does not exist, he decides to return to real life. And the amazing characters that live in his imagination bring him back to the real world.
The film has won a number of prestigious awards, in particular, the Golden Lions at the 45th Polish Feature Films Festival in Gdynia, received the Eagle award in Poland and the Grand Prix of film festivals in Ottawa, Lima, Tarnow, Koszalin, and Liberec.
DIRECTOR:  Piotr Domalewski
GENRE: Tragicomedy
A bittersweet coming-of-age drama that explores the perplexity of family bonds, illustrating the gloomy landscape of today's Europe.
Olka must travel to Ireland to bring her father's body back to Poland after he died working at a construction site. But never mind her dad, Olka wants to know if he saved money for the car he had promised. Dealing with foreign bureaucracy in her own street-smart way, Olka learns that her biggest dream wasn't a car, but getting to know her dad.
The film has won a number of prestigious awards, including awards at the 45th Polish Feature Film Festival in Gdynia and film festivals in Arras, Braunschweig, Dublin, Cottbus, Moscow, Chicago, Goa, the Polish Eagles Film Prize, and others.
Discover the full online an offline programme here
---