Main — War — "You're not admitted anymore". Collection of the international companies which said "farewell" to Russia
War
"You're not admitted anymore". Collection of the international companies which said "farewell" to Russia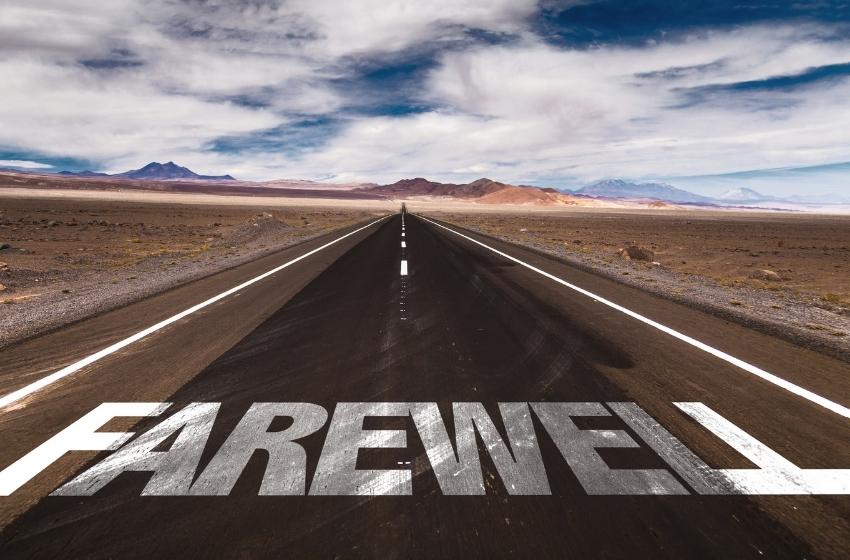 ---
The Kievan Sasha Varenitsa, while in the bomb shelter at night, made a list of companies that will stop working with Russia due to the actions of Kremlin. This is just the beginning, the information is updated almost every minute.
Apple Pay - blocked
Apple - a complete exit from the market. As they say, the last iPhone is the one you own
Adidas - refusal to work with the national football team
Audi - out of the market
AMD - ban on the supply of microchips and soon a ban on the supply of video cards
Amazon - block of all retail will be for dessert
Adobe - blocked
British Petroleum - 20% of shares left Rosneft
BBC - revocation of broadcasting licenses
BMW - closes factories, blocks supplies
Bolt - 5 million euros in aid to Ukraine, you - a bolt
Boeing - inside the country soon, too, only victory on low-cost airlines
Chevrolet - out of the market
Cannes Festival - bloc rf delegation
Cadillac - out of the market
Carlsberg - export restriction
Cex Io - crypto platform bans ".ru" users
Cinema 4D - app not working
Coca Cola - exit from the market
Danone exits the market together with a subsidiary of "Prostokvashino", which your children drink while our children sleep in basements
Disney - cancel all movies
Dell - exit from the market
Dropbox - will stop working in the country in a few days
DHL - ask for advice on how to deliver packages by hand and on foot, we are now doing this with food and medicine throughout the city
Eurovision - disqualification
Ericsson - exit from the market
Exxon Mobil recalls all specialists from Russian oil companies
Etsy - block of all balances on ru accounts
Facebook - ban Russian media accounts
FedEx - complete ban on deliveries
Formula 1 - the cancellation of the tournament in Sochi
Ford - closes all stores
FIFA - disqualification of the national team at the World Cup and a ban on holding any international matches in Russia
Google Pay - partial block
Google - $15 million for humanitarian aid to Ukraine
Google Maps - a block of strategically important information for Russians
General Motors - stops exports
HP - no more laptops will be delivered
Harley Davidson - stop deliveries.
Instagram - blocking propaganda
Intel - microchip supply ban
Jaguar - out of the market
Jooble - removed the service and made a statement. However, why look for a job now. It will soon remain only with the riot police
KUNA - mine crypto ".ru" for users without a chance
Lenovo - exit from the market
LinkedIn - preparing for a exit from the country
MOK - the cancellation of all competitions
Mastercard - suspension of card production, the shutdown of several banks
Maersk - stop deliveries to / from Russia - goodbye gear with Ali express and ASOS
Mercedes - out of the country
Megogo - delete all Russian movies
Metro - 10k employees - exit
Mitsubishi - employees of 141 service centers - on the way out
Microsoft Office - a wide range of measures are being discussed
Mobile World Congress - Russian delegation not to be accredited
NFT - a block of funds for users of the Russian Federation and the Republic of Belarus, transferring their money to Ukraine
NHL - block for players from Russia
Netflix - block for Russian subscriptions, stopping the production of Russian TV series
Nike - close all stores
Nintendo - a ban on purchases in rubles
Nestle closes all 6 factories in Russia
OnlyFans - closing in the country, girls - to the panel
Paysera - blocking
PayPal - freezing accounts for withdrawal
Paramount - film distribution block
Parimatch - franchise withdrawn
Play Station - unable to complete payment
Pornhub - ban on access to content.
Porsche - exit from Russia
Renault - exit from the market
Samsung pay - service blocking
Snapchat - out of the app in the Russian Federation and fornication, $ 15 million in aid to Ukraine
Scania - exit from the Russian Federation
SpaceX - delivery of Starlink to Ukraine
Shell - termination of the contract with Gazprom
Spotify - unable to pay for a subscription
Sony - film distribution block
Twitter - it is impossible to register accounts for citizens of the Russian Federation
TikTok - massive ban of aggressive fuckers and so-called media
Toyota - 2600 employees, go to AvtoVAZ
UEFA - the cancellation of the Champions League final in St. Petersburg, a ban on all clubs from participating in the Champions League and the Champions League, $ 1 million in assistance to Ukraine, breaking the contract with the general sponsor Gazprom
UPS - complete ban on deliveries
Universal pictures - film distribution block
Viber - $9 million in assistance to Ukraine from CEO Rakuten
Visa - stop servicing cards of sanctioned banks
Volvo - out of the Russian Federation
Yandex - exclusion of company shares from quotations on the NY stock exchange
YouTube - blocking hundreds of channels and their monetization
Warner Bros cancels all film distribution
Webmoney - prohibition of transactions
Wolkswagen - go out of the country
Zoom - revocation of licenses for software development
Let's add here the complete blocking of air traffic with Europe, Canada and the United States and the almost complete blockade of ports. Cessation of issuing visas to citizens of the Russian Federation in a hundred countries. Disabling SWIFT for seven banks. Confiscation of all property of the oligarchs in France, Monaco, and Great Britain. Confiscation of all Russian property in Warsaw and throughout Ukraine. Cancellation of concerts of all world stars. And much more.
To be continued....
---