Main — Diplomacy — South Korea will transfer two Rhino demining vehicles to Ukraine
Diplomacy
South Korea will transfer two Rhino demining vehicles to Ukraine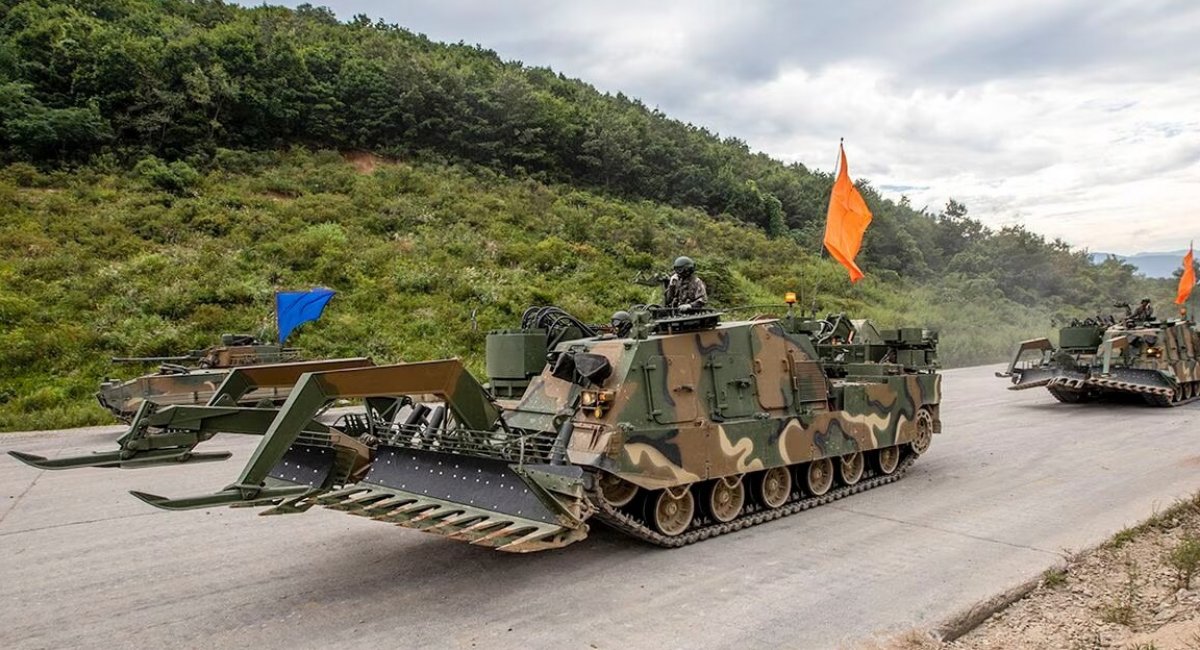 South Korea will provide Ukraine with two K600 Rhino minefield breaching machines. This is reported by the South Korean publication The Chosun Ilbo.
The K600 Rhino engineering vehicle is based on the South Korean K1 tank, which is essentially a local version of the American M1 Abrams MBT with some localized elements. The Military Balance 2023 does not specify the exact number of K600 Rhino engineering vehicles in the South Korean army
"The government recently decided to promptly send two minefield breaching machines to Ukraine in addition to the previous batch of old mine detectors. This was done in response to the urgent request and in line with President Yun Suk-yol's pledge to support Ukraine," the Korean government announced.
It should be noted that the Rhino is a minefield breaching machine capable of clearing rear areas or opening paths through minefields on the frontline.
However, the Korean government will request Ukraine to use these machines exclusively for humanitarian operations.