Main — War — "The Captured House" - see the war through the eyes of Ukrainians
War
"The Captured House" - see the war through the eyes of Ukrainians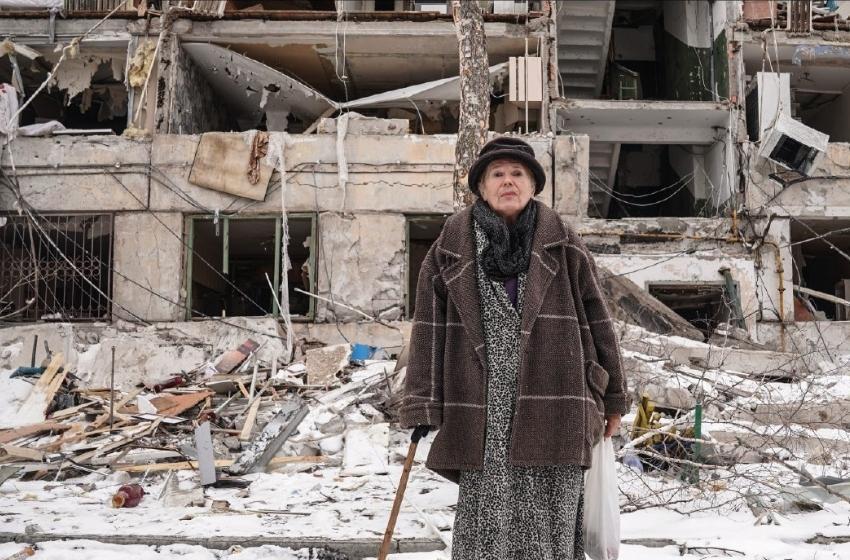 ---
On the 7th of May, at 6 pm come to "The Captured House" exhibition in Alte Münze, Berlin to see the war through the eyes of Ukrainian artists.
---
"The Captured House" exhibition documents the humanitarian disaster in Ukraine caused by russia's attack, and also attracts viewers to the intercultural dialogue about Europe as "our shared house".
The title of the project refers to the story of Argentine writer Julio Cortázar, where the protagonist is forced to flee from his own home, which is engulfed in unknown evil.
The exhibition includes works by more than 40 contemporary Ukrainian artists. After the Russian invasion on February 24, 2022, some of them remained to live and work in the regions where the fighting took place or still continues.
At "The Captured House" exhibit you will see:
Darya Koltsova's performance "Kolyskova" (A Lullaby), the key image of which is the creation of a ceramic metric book of death honoring the dead Ukrainians during the war.
a series of works "Diary" by Tiberiy Szilvashi – the legend of Ukrainian abstractionism, where the artist captures changes in his own worldview since the beginning of the war;
a diary of drawings by Oleksii Zolotariov, which the author started keeping on his iPad from the first day of the war;
a series of photographs of Mariupol by Evgeniy Maloletka, whose photos became one of the few testimonies of russia's crimes against civilians;
military drawings by Alevtina Kakhidze, known for her feminist performances and social media art;
the latest reportage of Maks Levin from the evacuation of Irpin. In March, a photographer who was tragically killed by a russian bullet during hostilities in the Kyiv region;
including other paintings, drawings, photographs, sculptures, installations, digital and musical works of contemporary Ukrainian artists created during the war.
The project is organized by the Ukrainian cultural management PORT.agency with the assistance of the Ministry of Foreign Affairs of Ukraine, the Ministry of Culture and Information Policy of Ukraine and the State Agency of Ukraine on Arts and Artistic Education.
The exhibition will also be shown in Paris (France), Rome (Italy) and Amsterdam (Netherlands).
Alte Münze, Berlin, Germany
May 7-15, 2022
12:00-20:00, without holidays
Free entrance
---