Main — Diplomacy — The First Lady met with WHO Regional Director for Europe Hans Kluge
Diplomacy
The First Lady met with WHO Regional Director for Europe Hans Kluge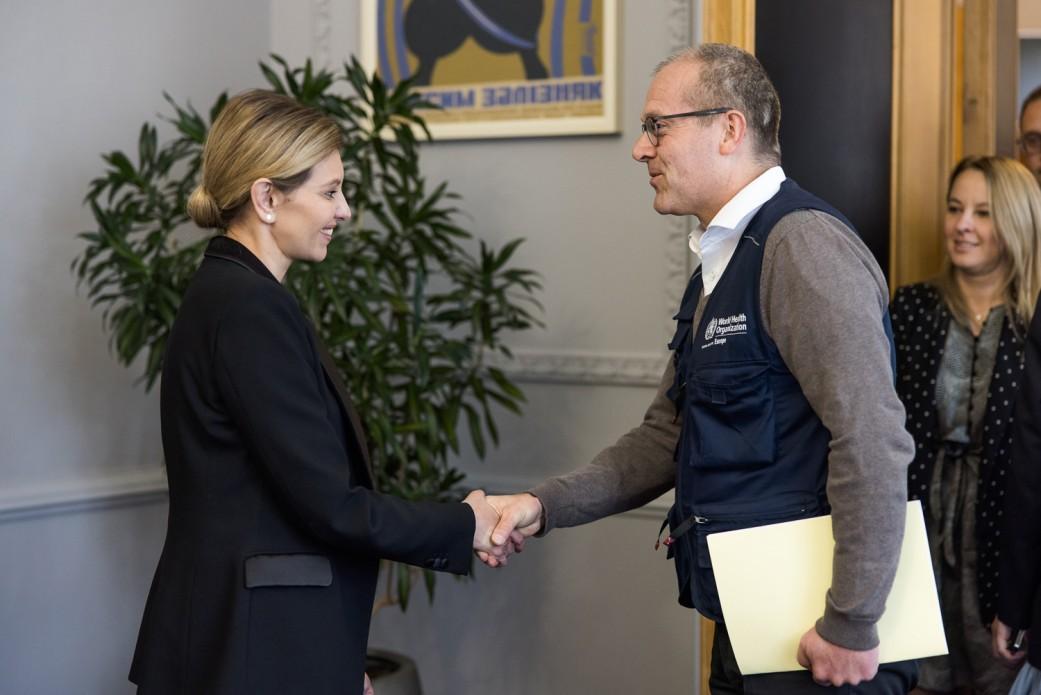 ---
The First Lady of Ukraine Olena Zelenska met with WHO Regional Director for Europe Dr. Hans Kluge.
The President's wife thanked the WHO for its support during the war, including assistance with equipment, machinery, medicines, and participation in the investigation of Russian war crimes against doctors and the destruction of institutions.
She also told Hans Kluge about her national program to provide psychological assistance to victims of the war in Ukraine.
"You know about the physical injuries and deaths caused by Russia in Ukraine. We thought about how to heal more insidious and long-lasting psychological wounds. After all, we can say that the mental health of every Ukrainian is currently undermined: those who have directly experienced violence in the occupation, the loss of loved ones under shelling, those who are directly at war," said the First Lady.
"Mental problems are also experienced by those who simply live in a state of constant anxiety, uncertainty, who have lost their home and job. These are children and parents, the elderly, people with disabilities - each of them is experiencing the war tragically in their own way. The future of our country depends on how they will overcome this stress and shock, heal this deep wound, without exaggeration, it is a separate victory that we must achieve," Olena Zelenska added.
She also asked WHO to provide expert assistance in setting up such a program.
For his part, Hans Kluge promised to assist in this, as well as in organizing a meeting between Olena Zelenska and Queen Mathilde of Belgium, who is an active UN ambassador for mental health in the world and oversees several relevant funds.
Olena Zelenska also suggested a theme for this year's World Mental Health Day, which is celebrated in October. Every year its theme changes according to the challenges of the time. The First Lady of Ukraine has taken the initiative to dedicate this year's date to mental health in wartime.
"The war in Ukraine has affected not only our state. It seems to me that the psychological consequences have been felt in Europe as well, "she said.
---