Main — Diplomacy — The General Staff about INTERFLEX operation (photo)
Diplomacy
The General Staff about INTERFLEX operation (photo)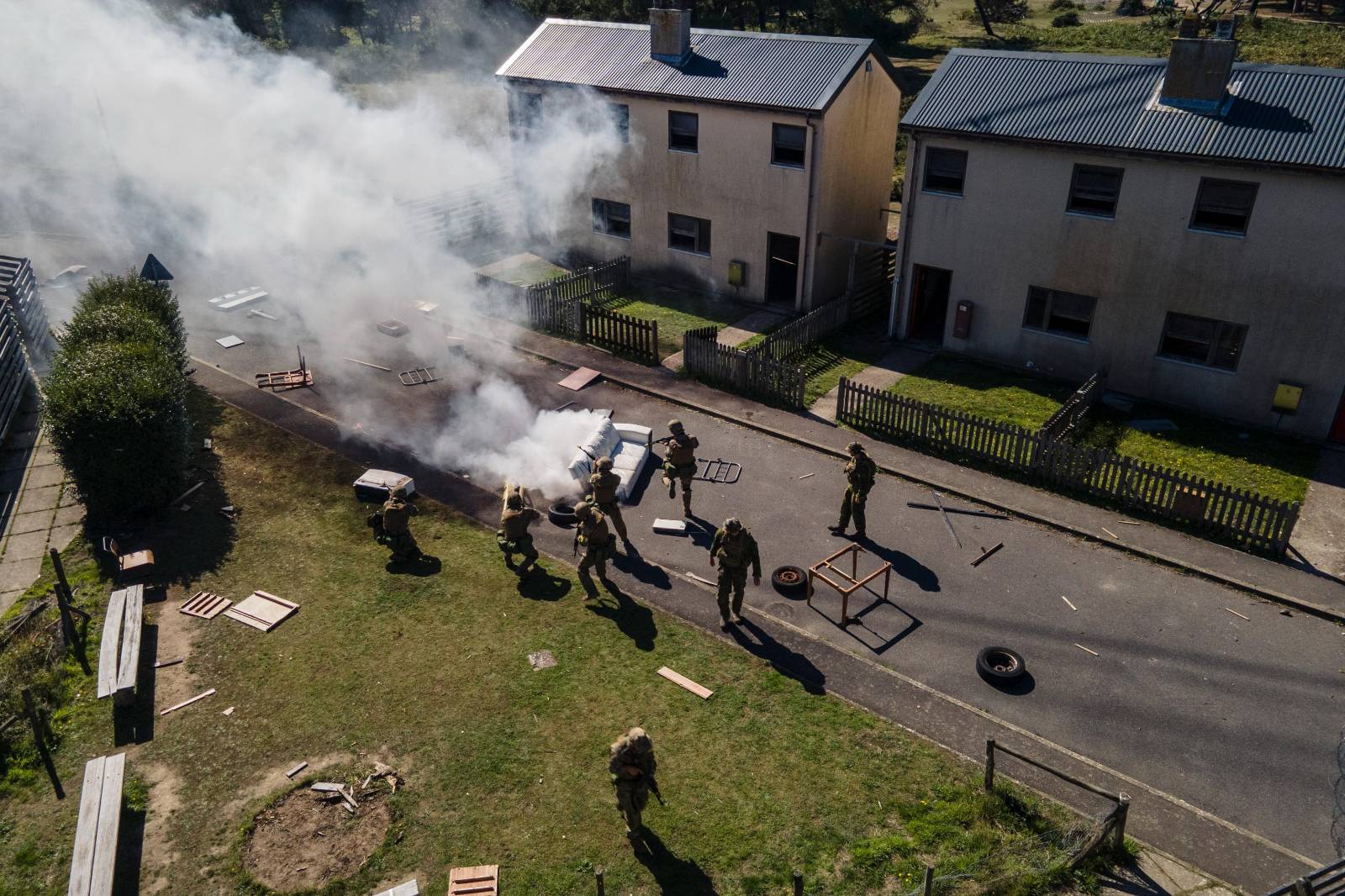 In order to oppose russia's pre-planned, purposeful, unprovoked, unjustified, and illegal war of aggression against Ukraine, the Ukrainian army had to provide high-quality training of new servicemen and servicewomen in a short period of time - and this is not only the availability of instructors, ranges and weapons. It is also a huge complex of logistical issues related to the placement of personnel, the organization of food and amenities, the provision of equipment and ammunition to each and every one. And the most important thing is safety. How to protect those who are being trained and who are training from russian missile attacks on the territory of Ukraine?
The Government of the United Kingdom came to the decision, offering Ukraine its training bases for safe and effective training of new recruits under the guidance of its instructors.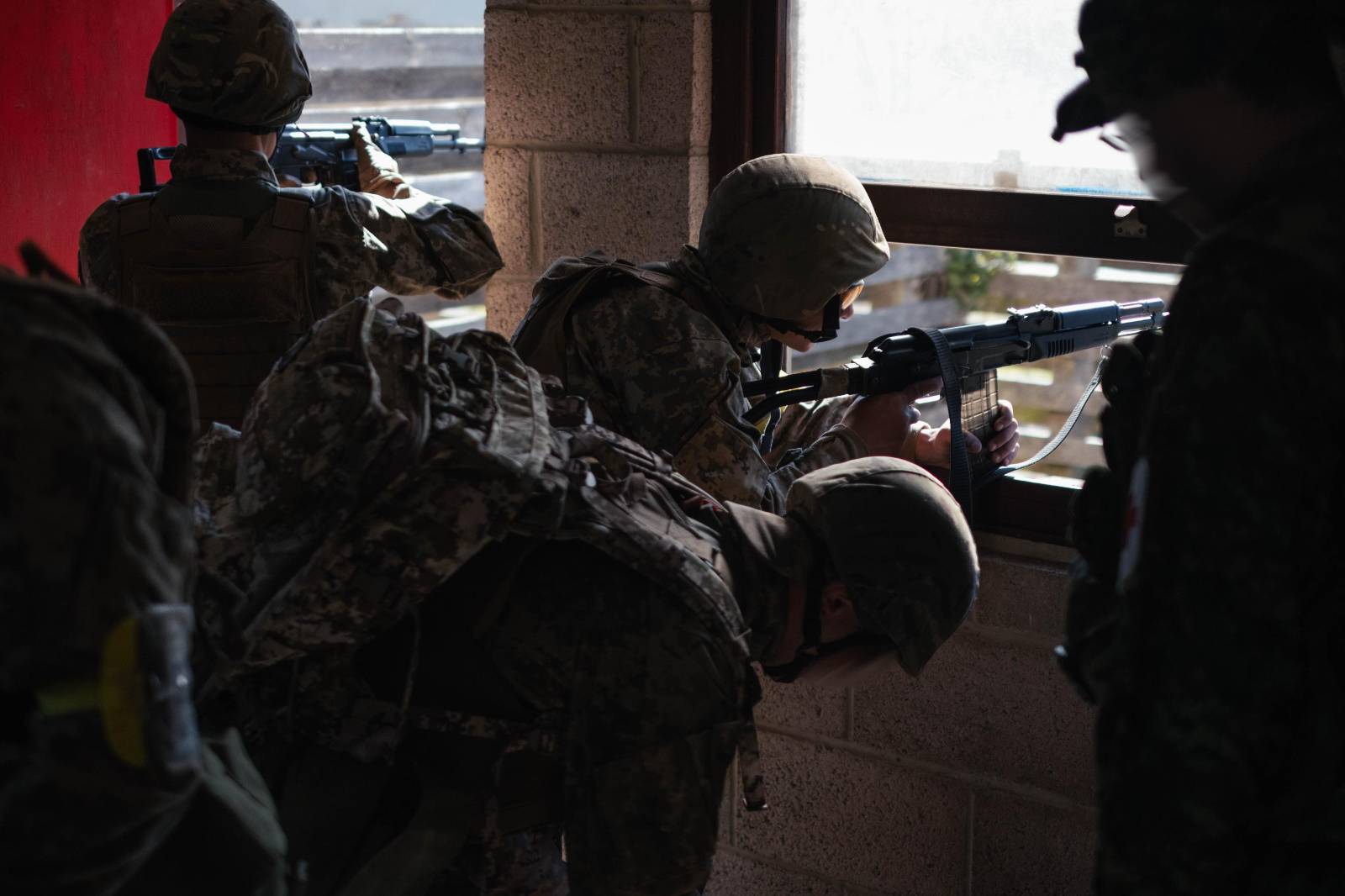 Other NATO member states and partner countries began to join in helping Ukraine and supporting the actions of the Government of the United Kingdom of Great Britain and Northern Ireland: Australia, Denmark, Canada, Lithuania, the Netherlands, New Zealand, Norway, Finland, and Sweden.
This is how the multinational operation for the basic military training of servicemen and servicewomen of the Armed Forces of Ukraine on the territory of Great Britain "INTERFLEX" was started in June 2022.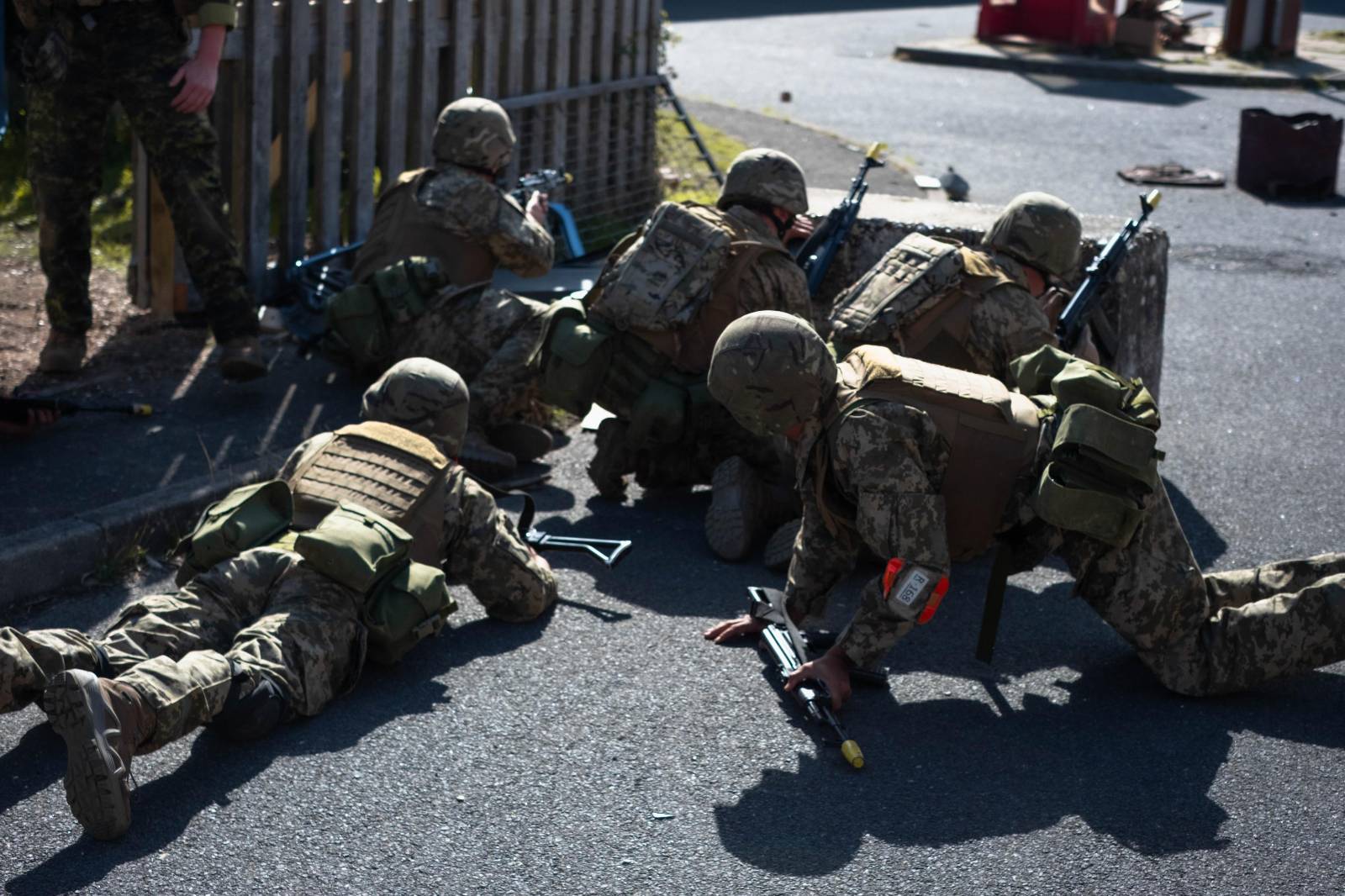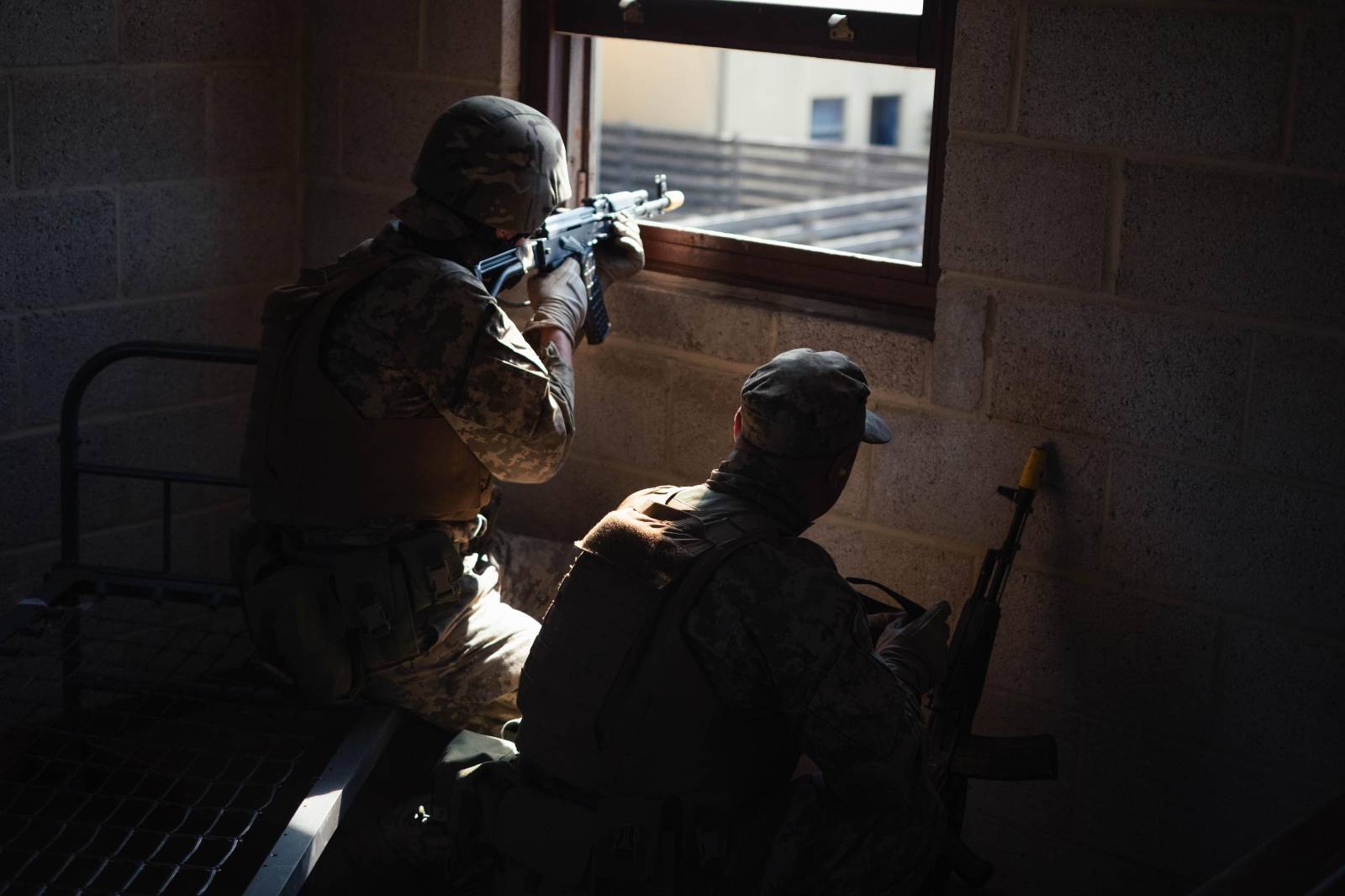 A program was jointly developed that covers the knowledge and skills that every warrior must know. These include, in particular, rules for handling weapons, tactical actions in defense and offensive, fire training, medicine, mine safety, patrolling, as well as psychological training and the basics of international humanitarian law.
In atmospheric photos, Canadian instructors from the training operation UNIFIER train Ukrainian infantrymen to fight in the city as part of the INTERFLEX operation.