Main — Diplomacy — The Ministry of Foreign Affairs is aware of the forces behind the idea of the UN Secretary-General lifting sanctions on Russia
Diplomacy
The Ministry of Foreign Affairs is aware of the forces behind the idea of the UN Secretary-General lifting sanctions on Russia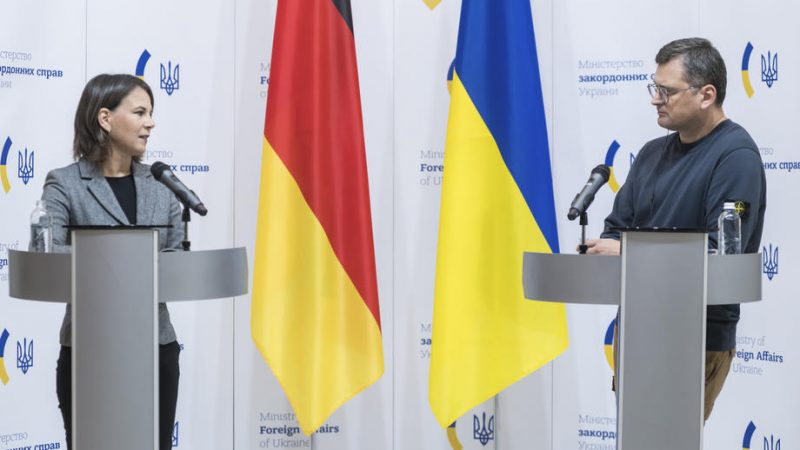 The Ministry of Foreign Affairs of Ukraine is informed about the forces behind the demands to lift major sanctions against Russia in exchange for the revival of the Black Sea Grain Initiative.
This was stated by the Minister of Foreign Affairs of Ukraine, Dmytro Kuleba, during a joint briefing with the German Foreign Minister, Annalena Baerbock, in Kyiv.
Kuleba was asked if Ukraine is aware of alleged proposals from the UN Secretary-General to Moscow to lift certain Western sanctions in exchange for Russia's return to the Black Sea Grain Initiative and how Kyiv views such a possibility.
The head of the Ukrainian Ministry of Foreign Affairs noted that he is aware of "some forces that support Russia's concessions in this demand."
"I have clearly stated that if someone has a desire to allow the family of (Russian Security Council Secretary - Ed.) Patrushev (...) who despises, hates the West, and wants to destroy it, to earn a couple of hundred million dollars from "Rosselkhozbank," you can connect them to SWIFT. How these people will have any respect for themselves after that is difficult for me to imagine," he stressed.
Minister of Foreign Affairs of Ukraine, Dmytro Kuleba, considered discussions about any sanctions concessions to Russia in exchange for its return to the "grain deal" illogical and unacceptable because it would be an invitation to new blackmail by Moscow.
"The question of lifting sanctions in principle cannot be considered. Because if something is "reset" now, tomorrow Russia will bomb another port and start blackmailing the world with new demands," Dmytro Kuleba emphasized.