Main — Culture — The Ukrainian brand BOBKOVA presented a new collection at the Almaty Fashion Week
Culture
The Ukrainian brand BOBKOVA presented a new collection at the Almaty Fashion Week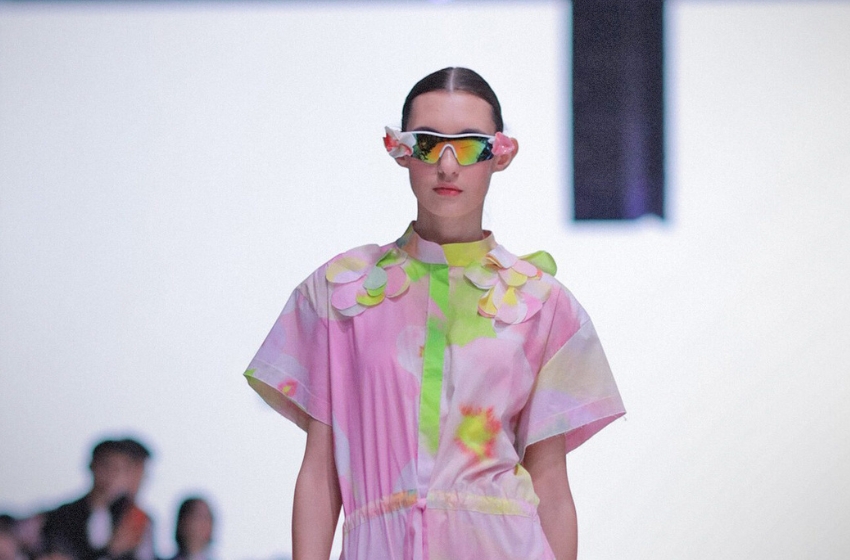 The Ukrainian brand BOBKOVA continues its active international presence, focusing not only on Western but also on Eastern markets. Designer Khristina Bobkova showcased the new spring-summer collection as part of the eighth season of Almaty Fashion Week.
The spring-summer collection by Bobkova is a tribute to Ukrainian nature, with its main element being the hollyhock flower, known to every Ukrainian since childhood.
"Hollyhock is a talisman, the spiritual roots of a person, fidelity to the ethnic heritage of ancestors. Folk beliefs testify that hollyhocks protect the inhabitants of homes," said Khristina Bobkova after the show. "Today, when Ukrainians are losing their homes every day due to the actions of the enemy, the hollyhock holds a special place in our hearts."
Khristina Bobkova collaborated on this collection with artist Polina Moroz, who depicted the beauty of the hollyhock in prints. The collection seamlessly combines these prints with restrained shades and a delicate pastel palette.
In each of her collections, Bobkova seeks to find the balance between masculinity and sensitivity, conciseness, and femininity. On the runway at the transformed Ritz Carlton Almaty hotel, spectators witnessed perfect matching suits paired with tender pink shirts, silk skirts with watercolor prints, and a variety of dresses that attract fans season after season.
"Dresses are the strong suit of our brand," adds the designer. "So, it was really important for me to showcase them in a new market for us, see the reaction because, no matter how different women around the world are, the desire to feel beautiful unites them."