Main — Diplomacy — Ukrainians in the Czech Republic will pay billions of crowns in taxes and fees this year
Diplomacy
Ukrainians in the Czech Republic will pay billions of crowns in taxes and fees this year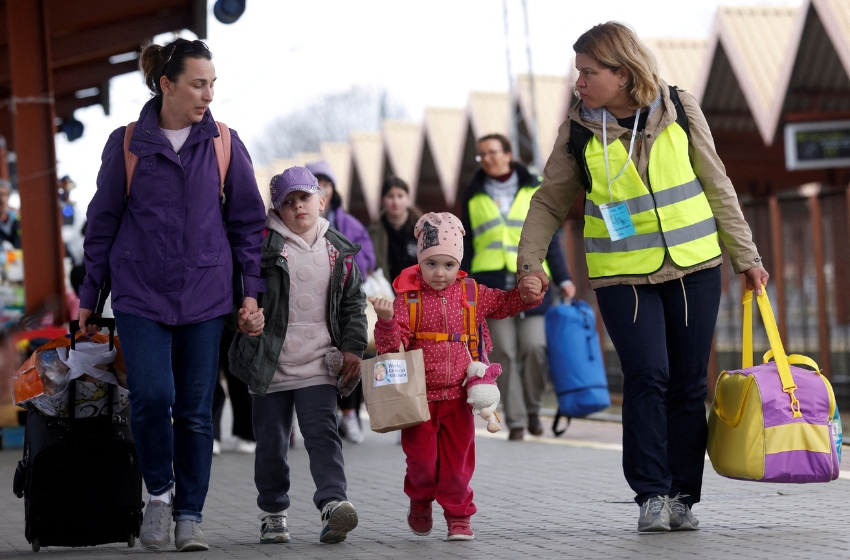 Refugees from Ukraine working in the Czech Republic will pay approximately 12-15 billion Czech crowns in taxes and fees this year. In total, as of the beginning of this week, 113,000 individuals with temporary protection status had been employed in the Czech Republic. This was announced by the Minister of Labor of the Czech Republic, Marian Yurechka, and reported by proukrainu.blesk.cz.
The Czech government has discussed and approved further amendments to the Lex Ukrajina legislation, marking the sixth set of changes. These amendments now need to be reviewed by the parliament, Senate, and signed by the president. The Ministry of Labor is preparing for the seventh phase of changes. According to the minister, these amendments aim to expand the possibilities for providing social assistance and may adjust the conditions for its distribution. The rules for social assistance were last strengthened in July. According to data from the Ministry of the Interior, as of Sunday, September 10, there were 367,700 children and adults in the Czech Republic with temporary protection visas, with the majority being women and children.
"By Monday, more than 113,000 people with temporary protection have been employed. Since the beginning of July, when we tightened the rules for social assistance, their numbers have been growing, with more than 9,000 people in the Czech labor market," said Minister Jurčík. He added that, on average, the state is expected to receive around 12-15 billion Czech crowns in fees from working refugees this year.
"We need to look at this through the prism of the very significant contribution of Ukrainian workers-refugees to the entire Czech society," the Minister of Labor stated.
He also noted that Ukrainian refugees in various companies work in services, healthcare, social services, and other sectors. Ukrainians in the Czech labor market continue to primarily occupy blue-collar positions or work in roles below their qualifications.