Main — Diplomacy — Veterano Pizza arrived in Odessa!
Diplomacy
Veterano Pizza arrived in Odessa!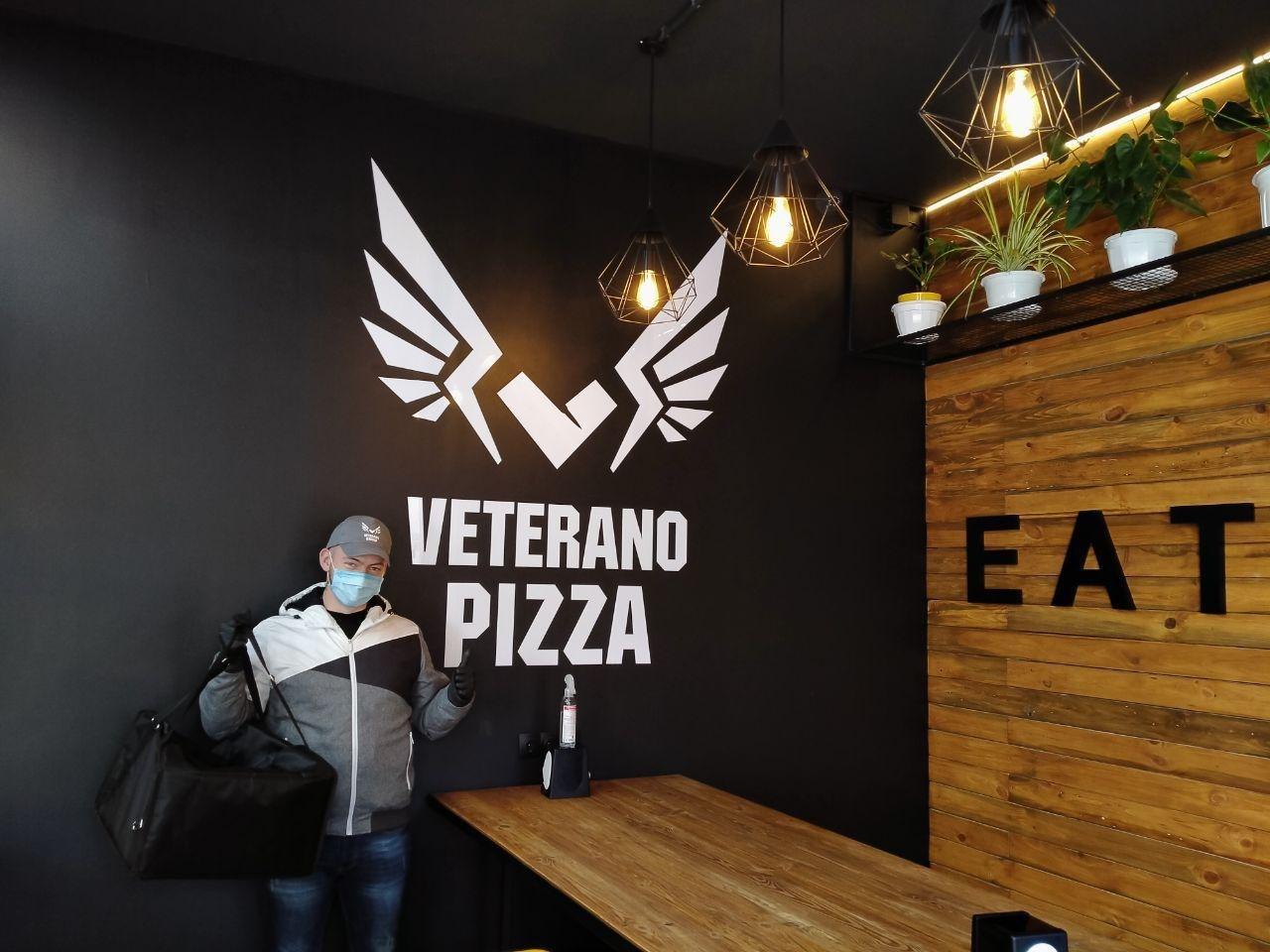 ---
At the beginning of 2020, a branch of Veterano Pizza, a home delivery service of Italian style pizza, was opened in Odessa.
---
This catering business is also a social project started three years ago and has gained big popularity due to its innovative focus and service quality offered. Odessa became the fifth city of Ukraine after Kyiv, Dnipro, Kryvyi Rih, Mariupol where other Veterano Pizza branches were opened.
The peculiarity of Veterano Pizza is that the main part of the staff is represented by Ukrainian veterans fighting on Donbass.
The owners of the Odessa's branch are the veteran Bohdan Chaban and the businessman Oleksii Kulyk, both of them originating from Donetsk. "Our pizzeria is a social project," they said. "We have only patriot and veteran workers, like our chefs Sasha and Vika («Kitsya»), our administrator Yegor and Katya, a migrant from the Donetsk warzone. We have a reserve pool of other veterans for the developing of our business in the future. We plan to open another delivery point in one of the residential areas of Odessa. We want people to not forget that Ukraine is fighting for its land and its people."
on its first day, the pizzeria cooked more then 107 pizzas, the third part of which was presented to veterans and their families, as well as to those who assist the Ukrainian army. Veterano Pizza's list of services includes free delivery and 25% discounts for all veterans. The project also provides trainings and workshops. But, the most important thing, Veterano Pizza is designed to help people who come back from warzone, looking for a job and to be useful for the society in a peaceful life.
---