Main — Diplomacy — Volodymyr Zelensky met with Olaf Scholz
Diplomacy
Volodymyr Zelensky met with Olaf Scholz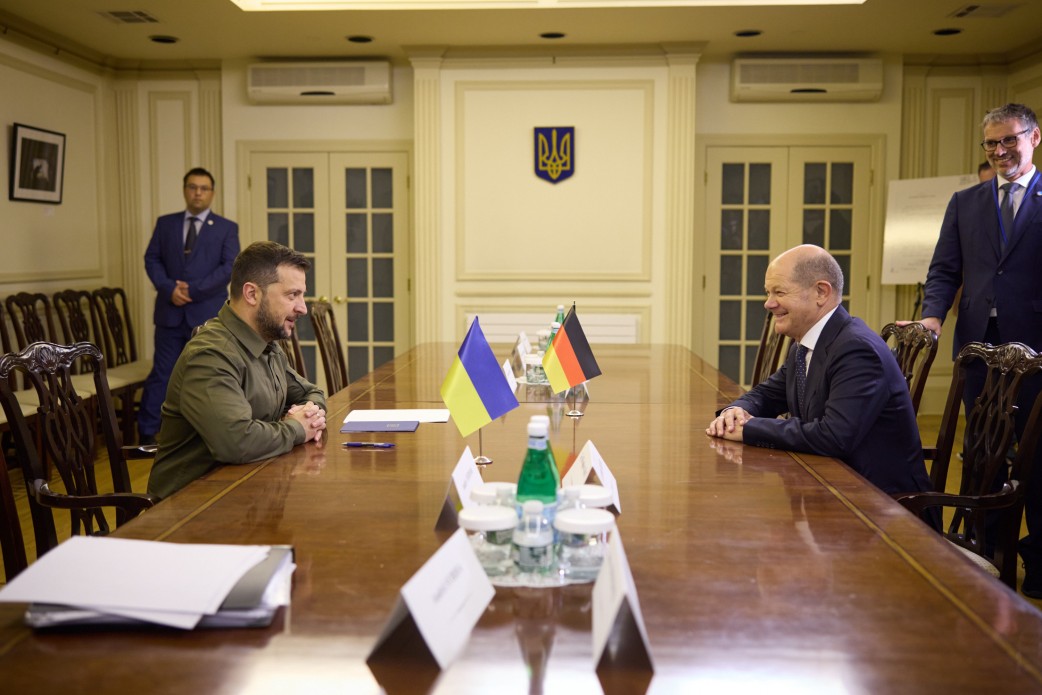 In New York, President of Ukraine Volodymyr Zelensky met with Federal Chancellor of Germany Olaf Scholz.
The Head of State thanked Germany for a significant long-term support for Ukraine in countering Russian aggression, particularly noting the recent defense packages provided by Germany and the contribution to reinforcing the air defense of our country.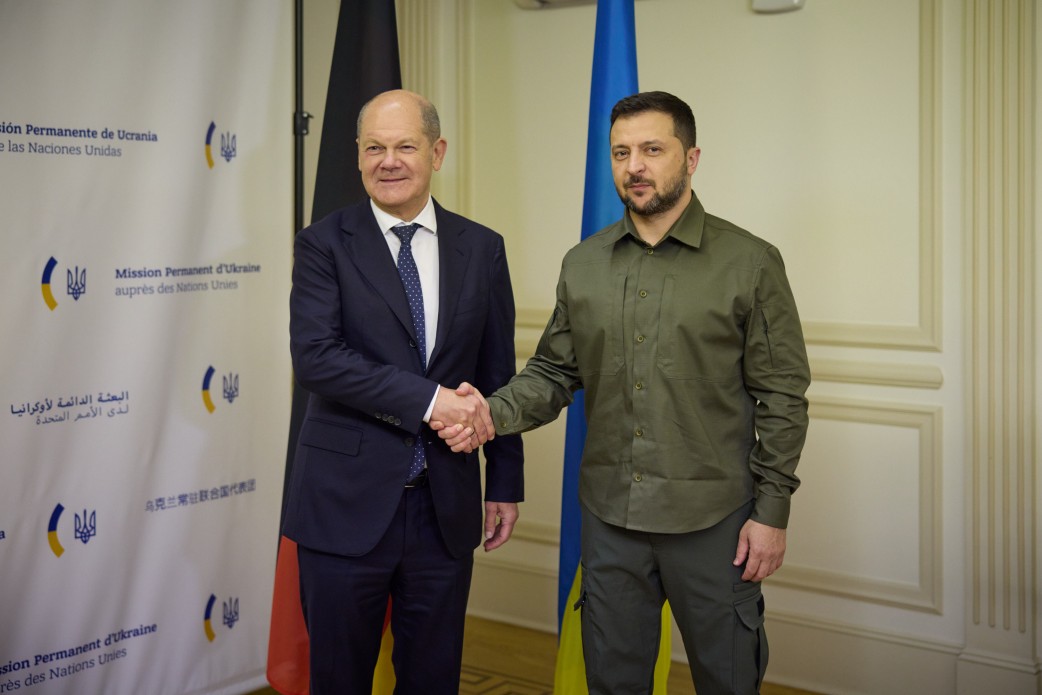 Volodymyr Zelensky briefed Olaf Scholz on the situation on the frontline and the priority needs of the Ukrainian defense forces. The President emphasized the importance of further bolstering Ukraine's air defense to protect civilian infrastructure on the eve of winter and the functioning of the grain corridor. The Head of State emphasized that additional air defense capacities would allow enhancing the protection of the Black Sea ports and the historical heritage of Odessa.
Volodymyr Zelensky informed the German Chancellor about the preparation of the next meeting at the level of advisors to discuss the points of the Ukrainian Peace Formula and the Global Peace Summit.
The leaders paid attention to preparations for the International Conference on Ukraine's Recovery to be held in Germany in the summer of 2024.