Main — Diplomacy — Volunteers from the Czech Republic have raised funds to purchase a Bozena-5 for Ukraine
Diplomacy
Volunteers from the Czech Republic have raised funds to purchase a Bozena-5 for Ukraine
Charitable donors have raised 650,000 euros for the purchase of the Bozena-5 demining unmanned vehicle for Ukraine.
This was reported by the Czech volunteer organization "Darcek pre Putina" ("Gifts for Putin"). The fundraising campaign started on May 8th.
At that time, 263,000 euros had been collected, which accounted for over 40% of the cost of the Bozena-5.
The unmanned vehicle is expected to be assembled by December and delivered to Ukraine by the end of the year. The cost includes training, additional equipment, transportation to the destination, and a truck for transportation. The logistics of the project are managed by the non-profit organization Team4Ukraine.
It is planned that Team4Ukraine will ensure the delivery of Bozena-5 to the rescuers of the Kherson region.
Charitable donors from the Czech Republic, Slovakia, and other countries participated in the fundraising, and the internet organization NAFO and the Peace Ukraine Initiative organization also supported the initiative.
In addition, the government of Taiwan made a significant contribution by donating 100,000 euros.
"We want to thank everyone for your financial donations, for your support, and for believing in us from the very beginning. One of the most significant fundraising efforts for a specific purpose has been successfully completed today thanks to you," - reported the organization "Darcek pre Putina."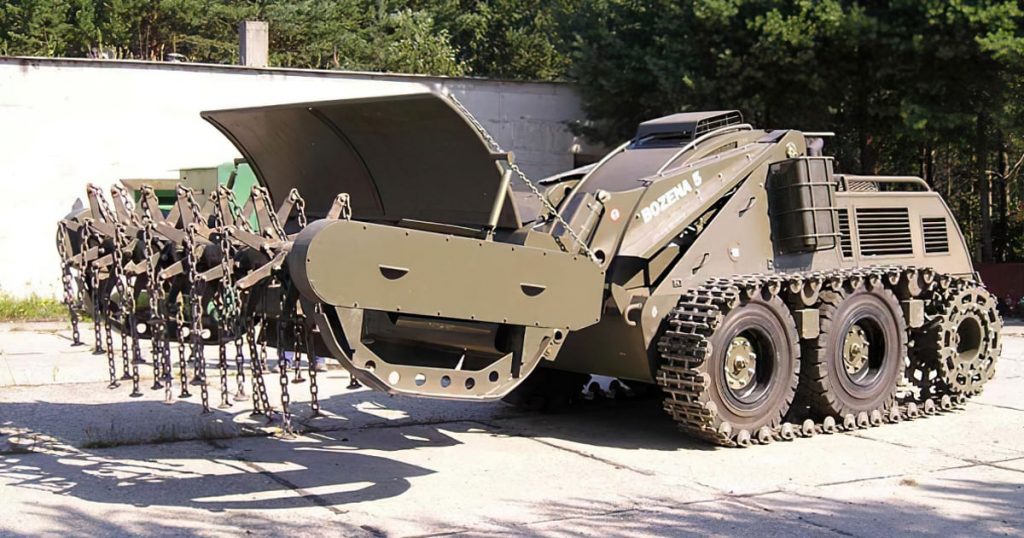 The payment was divided into two parts, with the first being a 200,000 euro advance, after which the manufacturer began assembling the Bozena-5. The second part of the payment is the main payment for all services.
"The fundraising has been successfully completed, but further work will begin in a few weeks. Therefore, this status is not the final one but one of the first to keep you informed of the project's progress. In addition to the payment, a press conference will be held in the near future, and we will inform you about it," emphasized the volunteers.
As a reminder, Bozena-5 is already in operation in Ukraine. It was deployed for demining liberated territories in the Kharkiv region. This remotely controlled demining system is used for the controlled detonation or disposal of anti-personnel mines, as well as anti-tank mines with an explosive charge equivalent to 9 kg of TNT.