Main — War — Yuriy Ignat: The invaders are attempting to bypass the air defense system
War
Yuriy Ignat: The invaders are attempting to bypass the air defense system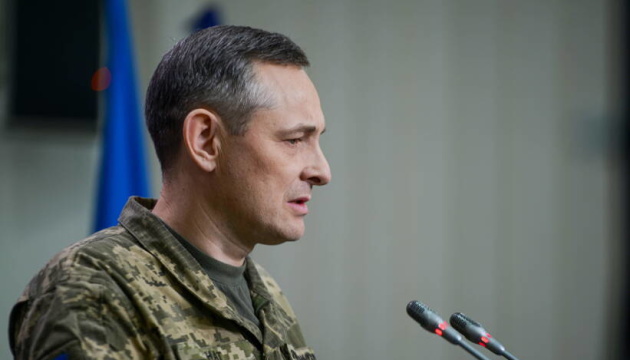 Yuriy Ignat, the spokesperson for the Air Force Command of the Armed Forces of Ukraine, notes that there has been an increase in the intensity of the use of Russian occupant's combat drones, specifically the "Shahed" drones. He made this statement during a televised marathon in response to questions about the recent night attack by Russian occupiers on Ukrainian territory, which was detected by the Ukrainian Air Force.
"We have been documenting an increase in the enemy's use of combat UAVs, specifically 'Shaheds,' which we have been discussing for the past few months. They will continue to use this weaponry more because they have the capability to obtain it and, unfortunately, they can also manufacture or assemble it in their facilities on Russian territory," Ignat stated.
He added that the invaders practically attack with Shahed" almost every night.
"They have targeted the southern, southeastern, and northern directions, including the Kursk region. Critical infrastructure objects have been attacked," the spokesperson said.
According to Ignat, while only 17 out of 24 "Shahed" drones were shot down, this is still a high rate of interception considering the total number.
Furthermore, in response to a question regarding the routes of the Shahed drones and whether the Russians have altered them, he noted that the drone routes have remained largely unchanged. However, the occupiers are making every effort to circumvent the Ukrainian air defense system.
"They have approximately the same reconnaissance data, and they plan their routes accordingly. Not just planning, but they release them in groups, and the group then disperses, effectively with each 'Shahed' flying solo. Potentially, where they could be intercepted, they make relevant considerations and avoid potential areas within the 'Shahed's' engagement zones," explained Ignat.
He added that tracking these drones is challenging, and forces need to be distributed across the territory to cover as many potential areas as possible.