Main — War — 112 Ukrainian orphans and children with disabilities left for Innsbruck, Austria
War
112 Ukrainian orphans and children with disabilities left for Innsbruck, Austria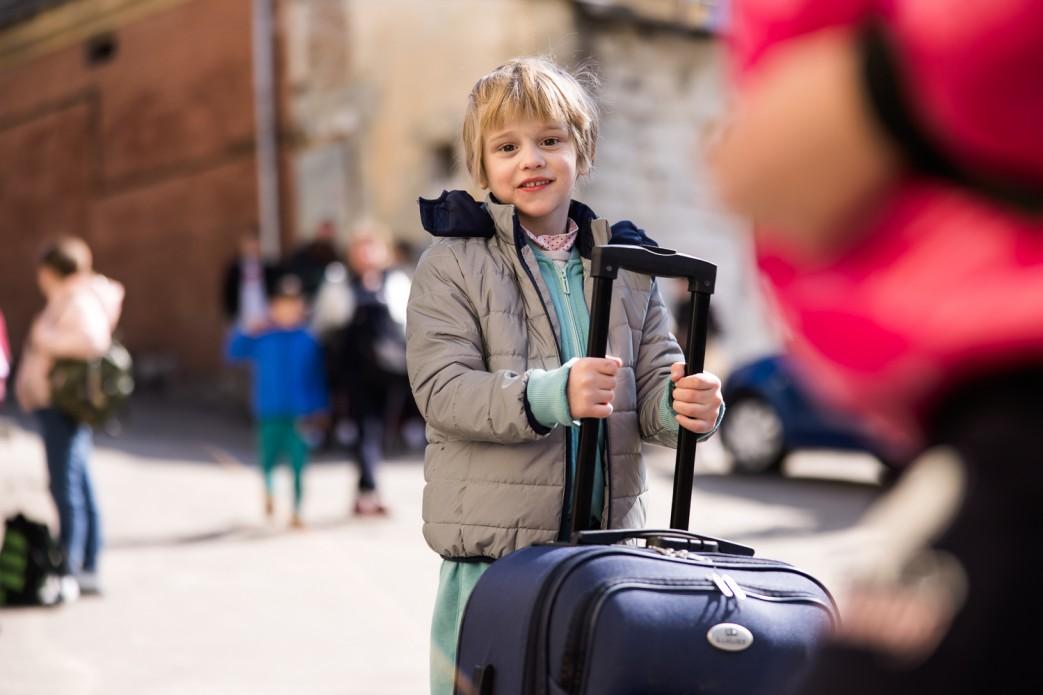 ---
112 Ukrainian children with families, orphans and children with disabilities left for the Austrian city of Innsbruck. This is the second group of young Ukrainians sent to Austria under the agreement between governor of Tyrol Günther Platter, the Embassy of Ukraine in the Republic of Austria and the First Lady Olena Zelenska.
This group included children from Luhansk, Kharkiv, Dnipropetrovsk, Kyiv, Zhytomyr, Volyn, Lviv regions and the city of Kyiv. These are children with different destinies, they are taken care of either by their families or by the state. The group includes pupils of special institutions - training and rehabilitation centers, special and sanatorium schools, as well as children from ordinary schools who are brought up in families, children with disabilities.
Olena Zelenska said that thanks to the joint efforts of the Embassy of Ukraine in the Republic of Austria and the government of Tyrol an agreement was reached to host at least 300 young Ukrainians, including children with disabilities, their parents and caregivers. The first 130 children have recently arrived in Austria.
So, several hundred more lives will be safe. We continue to work to ensure the safety of all Ukrainians

First Lady
The project is implemented under the patronage of the wife of the President of Ukraine with the support of the governor of Tyrol, the Embassy of Ukraine in Austria, the Ministry of Education and Science and the Lviv Regional State Administration.
---