Main — Diplomacy — 20 children - cancer patients arrived in France for treatment
Diplomacy
20 children - cancer patients arrived in France for treatment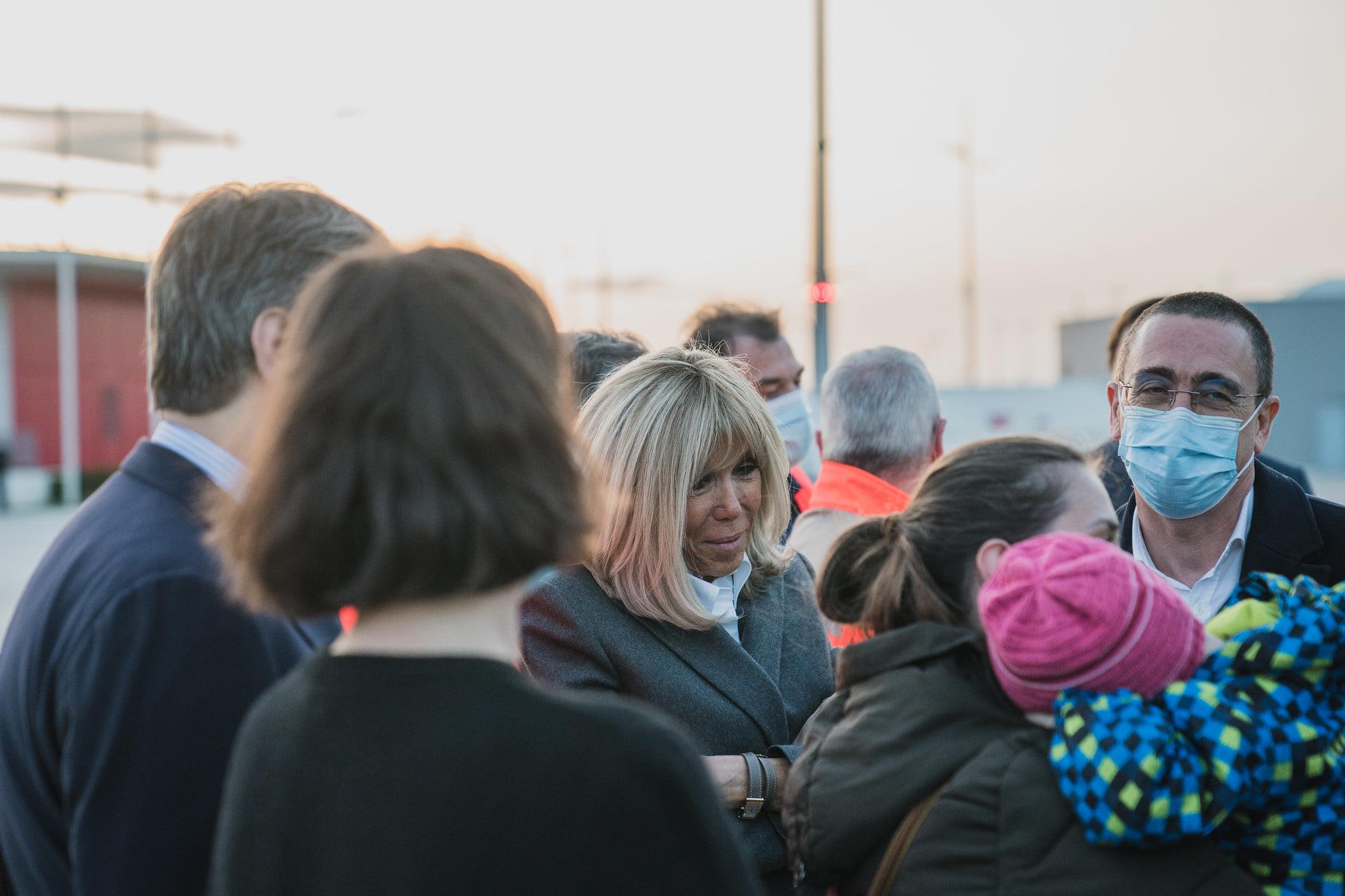 ---
20 Ukrainian children - cancer patients arrived for treatment in the French Republic. The plane with them and their loved ones landed in Paris the night before. They were personally met by the First Lady of France Brigitte Macron. Children will receive the necessary treatment and assistance.
"I am here because Olena Zelenska and I have agreed that we will meet you. In France, you are welcome and will be taken care of, and we will exchange information about your condition with the First Lady of Ukraine," said Brigitte Macron.
The "Flights of Life" for Ukrainian children with cancer from combat zones have been organized since the first weeks of the war thanks to the agreements between President's wife Olena Zelenska and first ladies of other countries, leadership and ministries of health, as well as due to cooperation of volunteer and medical organizations (see the list below).
To keep the logistics safe, first children with cancer are brought to Lviv - to the Western Ukrainian Specialized Children's Medical Center headed by Andriy Syniuta. There they are examined and provided with the necessary medical support. Then, accompanied by medical teams, children and their relatives are taken to Poland to a specially created Unicorn clinic. There, patients are assigned to permanent treatment in Poland or other European countries, the United States and Canada.
"There are those who have two wars at once in these terrible times. One that destroys their homes and cities. The other is personal, with an illness. These are the two frontlines for the children with cancer now. We can evacuate them from one war and help win another one," said Olena Zelenska.
She expressed hope that Ukraine would be able to send for treatment all those who need it, so that children return healthy to a peaceful country.
Thanks to the "Flights of Life" initiative, more than 300 young cancer patients and their parents were evacuated from Ukraine to continue treatment in clinics in Europe, the United States and Canada.
Participants in the project on evacuation of Ukrainian children for treatment abroad: Ministry of Health of Ukraine, Professor Piotr Czauderna, International Society of Pediatric Oncology - SIOP, St. Jude Children's Research Hospital, Tabletochki Foundation, Zaporuka Charitable Foundation, Wings of Hope Charitable Foundation, With an Angel on Your Shoulder Charitable Foundation, Consulate General of the Republic of Poland in Lviv, Children's Oncology and Bone Marrow Transplant Clinic, Ukrainian Children's Oncology/Hematology Association, Lviv Regional State Administration, Lviv Regional Council.
---