Main — War — "Awakening of Strength" - the commander of the special forces unit of the Main Intelligence Directorate of the Ministry of Defense of Ukraine, Timur, talked about the landing in Crimea
War
"Awakening of Strength" - the commander of the special forces unit of the Main Intelligence Directorate of the Ministry of Defense of Ukraine, Timur, talked about the landing in Crimea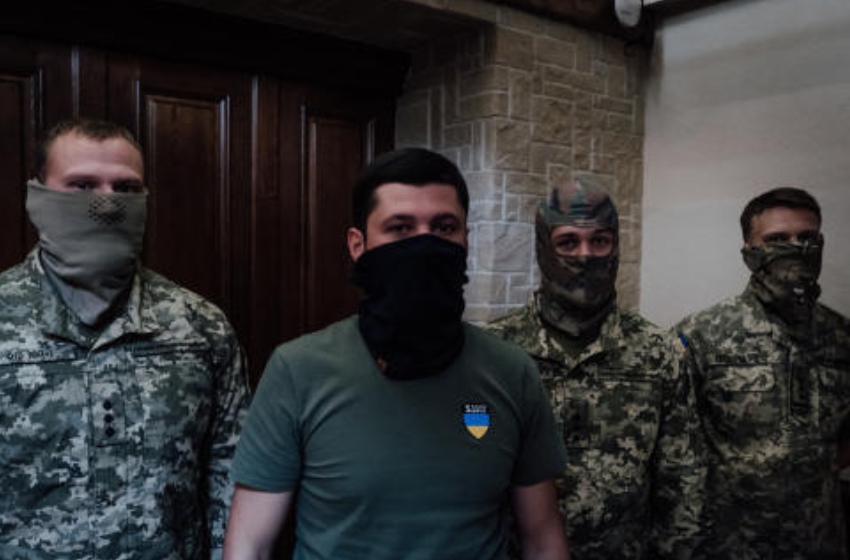 On August 24, 2023, Ukraine's Independence Day, a group of special forces operatives landed on Cape Tarkhankut in the western part of Crimea. For the first time in nearly 10 years of Russian occupation of the peninsula, the Ukrainian flag was raised.
The special operation, conducted by the Main Intelligence Directorate of the Ministry of Defense of Ukraine in collaboration with the Ukrainian Navy, was named "Awakening of Strength."
In an interview with Le Monde, Lieutenant Colonel Timur, who commanded the operation, provided some details about the Crimean landing. Timur, along with Lieutenant Ivanov under a pseudonym and two other unnamed Ukrainian military intelligence officers, who were honored by the President of Ukraine for their participation in the mission, described certain aspects of the Crimea operation.
According to Timur, during the execution of the combat mission on the temporarily occupied peninsula, special forces operatives used a grenade launcher to destroy a building and several vehicles used by Russian occupiers.
The raising of the Ukrainian national flag in Crimea held special significance for the intelligence operatives.
"The coat of arms of the Military Intelligence of Ukraine was printed on the flag. Kyrylo Budanov entrusted it to us when he gave the order to greet our fellow citizens in Crimea on August 24," said Timur.
He also explained the significance of the special operation "Awakening of Strength."
"We left the flag so that the people of Crimea could see that we had come, and so that the Russians would understand that we can appear anywhere and at any time," said Timur.
The warriors of the Main Intelligence Directorate of the Ministry of Defense of Ukraine did not disclose the number of forces and assets involved in the operation, nor did they provide a specific timeframe for the execution of the combat mission. However, they mentioned that not everyone who wanted to visit Crimea had the opportunity to do so.
"Many guys wanted to go with us, but there wasn't enough room for everyone. Some were even a little disappointed that Timur didn't let them into Crimea," said one of the Main Intelligence Directorate Ukraine officers.
"Many steps seemed impossible to execute. But everything went successfully," he added.