Main — Diplomacy — Designers of Ukraine: Art & Design by Kristina Gaidamaka
Diplomacy
Designers of Ukraine: Art & Design by Kristina Gaidamaka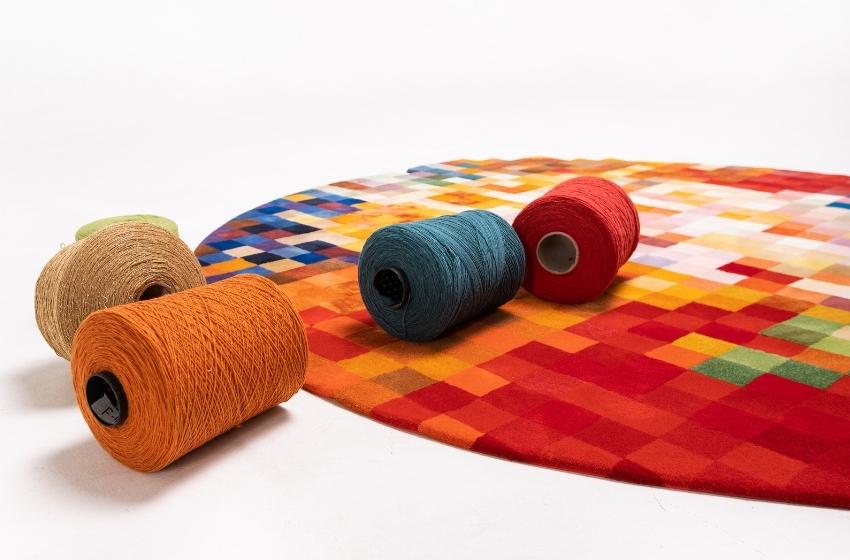 ---
MAINO DESIGN UKRAINE is an organiser and media-coordinator of a number of international projects related to the participation of Ukrainian designers in industrial exhibition, design weeks, art projects and other collaboration.
Their mission to establish non-linear communicational interactions inside the Ukrainian creative society, it's promotion and connection with the world.
---
The tree of life sprouting from a solid root is the fundamental symbol and key to understanding the artist's work (and in general one of her most beloved images). Not only because Kristina Gaydamaka is a descendant of the famous dynasty of Ukrainian artists Anatoly Gaydamaka and Larisa Mishchenko. And also because something new and unusual, sometimes unexpected, constantly sprouts on the tree of her creativity. Her own "tree of life" has so many branches that turn green, blossom, bear fruit, quench her thirst and seduce at the same time. Daydreaming, hobbies, talent, creativity, love and irrepressible curiosity for the native land - this is what grows and feeds on the creativity of a bright artist.
Since 1996 she is a member of the Union of Artists of Ukraine. For over 25 years, the artist has been taking part in national and international personal and collective exhibitions. Her works are presented in galleries and private collections in Ukraine, USA, Canada, Italy, Macedonia, Croatia, Holland, France, United Arab Emirates. With a special passion and professional vision, Kristina also realizes herself in the field of architecture and product design.
Recently she was a member of two Ukrainian Design Brands projects in Paris (January 2020 with Golden Island carpet) and Kyiv (September 2020 with Forest Island carpet). Now the carpets from Gaydamaka can be seen in the first Gallery of Ukrainian object design - Panoptikum.
"When design meets art, the ordinary turns into the extraordinary."

Art & Design by Kristina Gaidamaka
This is the phrase that best describes Art & Design by Kristina Gaidamaka brand founded in 2016.
Each artwork by Kristina — whether it is painting, graphics, sketches for decorative textile — inspires everyday things and rooms, giving them vivid emotional experience. Every item invites to the game, provokes to understand symbols and unravel codes.
Having a huge artistic background and continuing the dynasty of famous Ukrainian artists, Kristina Gaidamaka is currently working as a textile designer for interior decoration. Her recognizable style successfully combines modern interior trends with ancient symbolism and motifs of Ukrainian ethnic romanticism.
The brand line presents a collection of handmade woolen rugs and exquisite decorative objects for the interior, created on the basis of sketches, artwork and graphics by the artist.
The artist's vision transforms traditional Ukrainian symbols, flowers, and birds into contemporary design, as if the image is decomposed into jet pixels. The carefully selected warm "impressionistic" color palette further enhances the sense of comfort and coziness. This new, unobtrusive ethno-romantic style fits the contemporary interior perfectly. Each work by Kristina Gaidamaka transforms bright interior accents into modern functional and practical things in which art meets design.
Each item is a new vision of the world where forgotten becomes important. With her talent Kristina manifests ancient beauty for us, turning it into a new, contemporary aesthetics. Thus, utilitarian and functional things acquire the value of art objects. This happens when art meets design...
Natural silk scarves
Natural silk scarves (handkerchiefs) collection is created by the original design. Author's prints on natural silk - that is how traditional Ukrainian symbols are transformed into modern design:
Gentle and cool touch of this bright silk scarf-amulet is like spring flowers petals touch!
Lines and images vibrate and radiate the eternal energy given by earth, water, sky, sun…
Selected warm color palette is our earth paints which are familiar and dear from childhood!
A new Ukrainian ethno-romantic style in Urban Ethno trend matches with any modern clothing.
Decor and Furniture
Vyshyvanka. Rid" is capsule collection of the brand "Vyshyvanka" by Kassone individual furniture made in collaboration with artist Kristina Gaidamaka.
The facades of the collection are decorated with a stylized ornament, which is used in the traditional Ukrainian embroidery craft. The ornament on the furniture is made using the technique of wood milling.
Creators were aimed made the furniture for each family, for every house or city apartment. With delicate ethno romantic mood, with artistic influence, while at the same time modern and minimalistic design, which never gets boring
Art prints
---