Main — Business — Ihor Kolomoisky has been informed of suspicion regarding the misappropriation of UAH 9.2 billion from PrivatBank
Business
Ihor Kolomoisky has been informed of suspicion regarding the misappropriation of UAH 9.2 billion from PrivatBank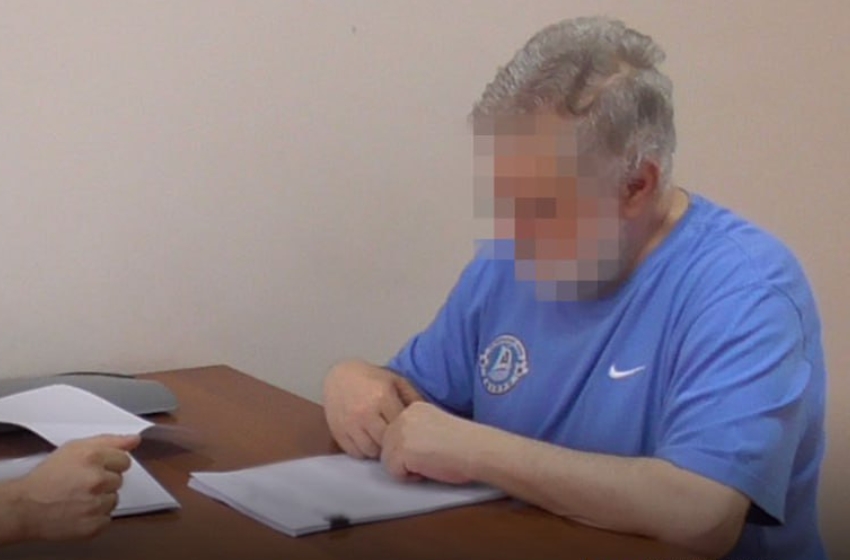 The National Anti-Corruption Bureau of Ukraine, with the approval of the Specialized Anti-Corruption Prosecutor's Office, has informed businessman Ihor Kolomoisky of suspicion regarding the misappropriation of 9.2 billion Ukrainian hryvnias from PrivatBank.
The investigation revealed that in January-March 2015, the ultimate beneficiary of the bank, at that time the Head of the Dnipropetrovsk Regional State Administration, devised a plan to appropriate funds from PJSC KB "PrivatBank" with the aim of financing a controlled offshore company and increasing his own stake in the bank's statutory capital. To this end, the bank was artificially obligated to pay over UAH 9.2 billion to the mentioned controlled company, under the pretext of buying back its own bonds at inflated prices.
Subsequently, part of the amount, over UAH 446 million, was transferred to the accounts of three related legal entities for further legalization, disguised as securities trading operations, and later on to the accounts of two more entities. Eventually, the funds were deposited into the personal account of the ultimate beneficiary of PJSC CB "PrivatBank," who used them at his discretion and contributed to the bank's statutory capital in compliance with the National Bank of Ukraine's requirements.
The suspects are:
the former ultimate beneficial owner of PJSC CB "PrivatBank," the organizer of the group;
the former Chairman of the Board of PJSC CB "PrivatBank";
the Deputy Head of the interbank dealing department of the bank, who also was the authorized representative of a non-resident company associated with PJSC CB "PrivatBank";
the Deputy Chairman of the Board of PJSC CB "PrivatBank", the director of the treasury;
the Head of the interbank operations support department of the treasury of PJSC CB "PrivatBank";
the Deputy Head of the Department for Servicing Correspondent Accounts of Non-Resident Banks at the head office of PJSC CB "PrivatBank."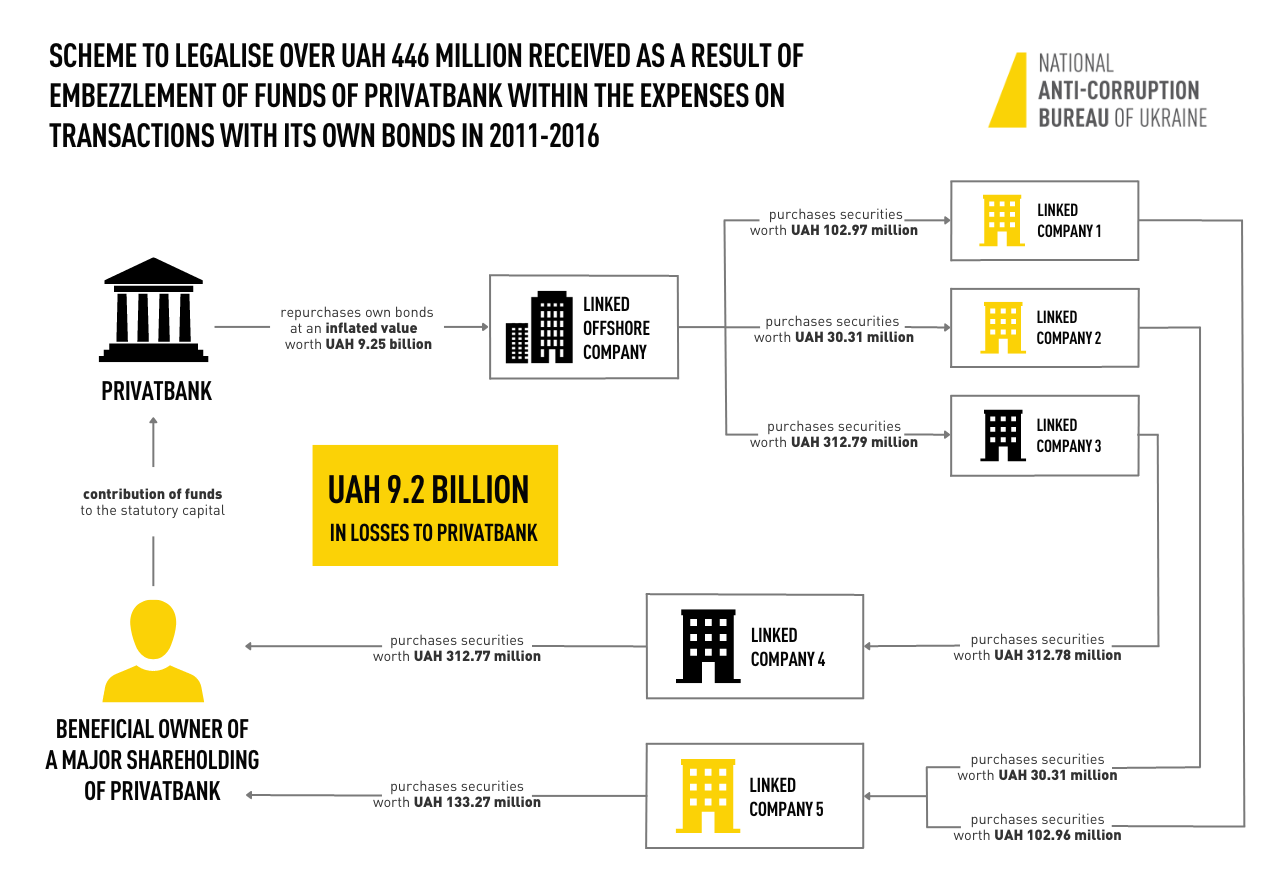 They are suspected of offenses under Articles 191 (misappropriation of property), 209 (money laundering), and 366 (official forgery) of the Criminal Code of Ukraine.
On September 2, 2023, the Security Service of Ukraine served Igor Kolomoisky with suspicions related to fraud and money laundering. According to the investigation, from 2013 to 2020, the businessman allegedly laundered over 500 million Ukrainian hryvnias by transferring funds abroad through banks under his control.
On September 3, a preventive measure was chosen for Kolomoisky, involving two months of detention with an alternative option of posting bail in excess of 500 million Ukrainian hryvnias. According to Kolomoisky's lawyers, they do not plan to provide bail. Kolomoisky will remain in pre-trial detention until at least September 25, 2023, when a court hearing is scheduled to take place at the Kyiv Court of Appeals, as reported by the "Anti-Corruption Action Center."