Main — Culture — More than 20,000 Ukrainians have undergone at least one amputation during the war with Russia
Culture
More than 20,000 Ukrainians have undergone at least one amputation during the war with Russia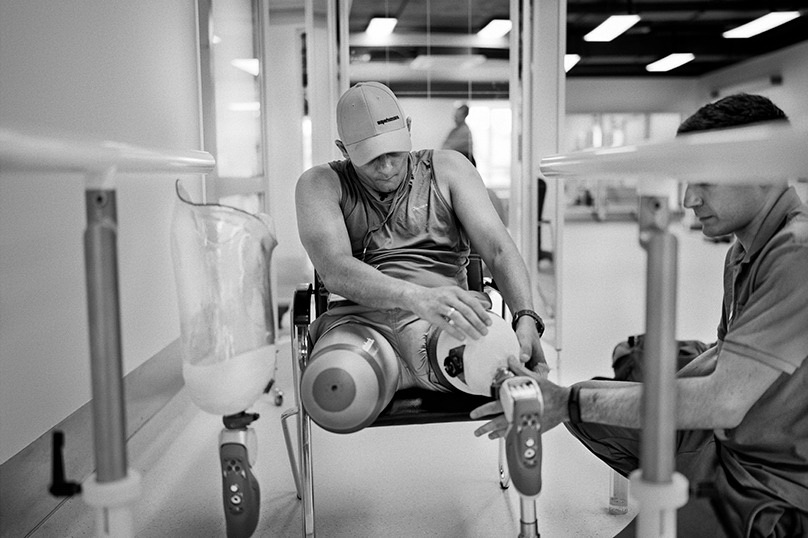 Since the beginning of the war, more than 20,000 Ukrainians have experienced at least one amputation, with the majority being soldiers who also suffered psychological trauma during their time on the front lines. These conclusions were drawn by Olga Rudneva, the head of the Superhumans rehabilitation center for Ukrainian military personnel with amputated limbs, in a report published by the Associated Press.
Olga Rudneva states that there is a growing and continuous need for prosthetic care in Ukraine, but there is a shortage of specialists to meet this increasing demand.
Rudneva estimated that since the start of the war, 20,000 Ukrainians have undergone at least one amputation, mainly due to explosive injuries sustained on the front lines. Europe has not witnessed such a situation since World War I, and the United States since the Civil War.
Before the war, only five people throughout Ukraine had undergone rehabilitation for amputations of the arm or hand, which are less common than leg and foot amputations, as they are sometimes amputated due to complications from diabetes or other illnesses.
Rehabilitation centers like Unbroken and Superhumans provide Ukrainian military personnel with prosthetics through donations from donor countries, charitable organizations, and private Ukrainian companies.
"For many people with amputated limbs, the hardest part is learning to live with pain - pain from the prosthesis, pain from the injury itself, and pain from the long-term effects of the blast wave from an explosion," said Dr. Emily Mayhew, who has interacted with several hundred military personnel with amputated limbs throughout her career.
She believes that cosmetic surgeries are crucial to help soldiers feel comfortable in society.
"We don't have a year or two," says facial surgeon Natalia Komashko. "We have to do this as if it were yesterday."