Main — Diplomacy — Oleksandr Kubrakov: We are working to expand the UK's participation in the recovery of Ukraine
Diplomacy
Oleksandr Kubrakov: We are working to expand the UK's participation in the recovery of Ukraine
Oleksandr Kubrakov, Deputy Prime Minister for Restoration of Ukraine, Minister for Communities, Territories and Infrastructure Development, took part in a meeting of the UK-Ukraine Infrastructure Taskforce. The British delegation was headed by Nusrat Ghani, Minister of State at the Department for Business and Trade of the United Kingdom.
The parties discussed the results of the potential for cooperation in the implementation of reconstruction projects and ways to involve British businesses in this process.
"We briefed our partners on the state of Ukrainian infrastructure, short- and medium-term reconstruction plans. The key is to ensure transparency of the entire process. In particular, thanks to the DREAM system, international partners will have an opportunity to track the entire cycle of reconstruction projects.
The participants also discussed practical reconstruction projects. This includes the participation of British partners in the reconstruction of Kyiv and Kharkiv. This includes transportation, social and critical infrastructure.
Among the projects under consideration is the reconstruction of 6 bridges in Kyiv region, funded by UKEF (the UK Government's Export Finance Department). A separate aspect of the negotiations is risk insurance. The UK has vast experience in the insurance sector, and it is important for us to apply it in Ukraine now.
I am grateful to Minister Nusrat Ghani and our British partners for the assistance the UK has been providing since the first days of the full-scale invasion. Without exaggeration, this support is fundamental to Ukraine's defense capability and economic stability," said Oleksandr Kubrakov.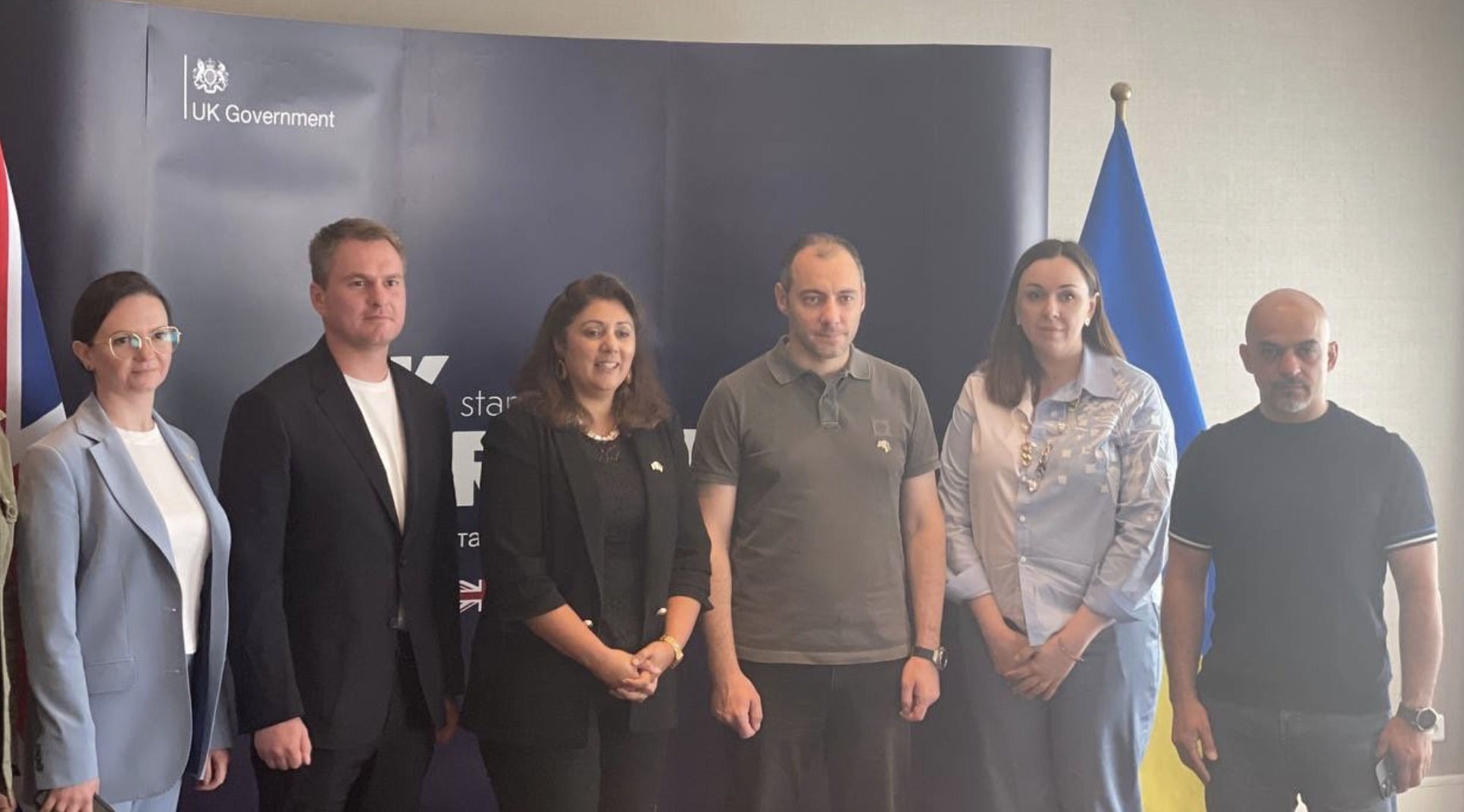 During the meeting, the Ministry for Communities, Territories and Infrastructure Development of Ukraine, the State Agency for Restoration and Infrastructure Development of Ukraine, the UK Infrastructure and Projects Authority, and the Foreign and Commonwealth Office signed a Memorandum of Understanding.
Under this Memorandum, British partners will provide their expert support in the process of rebuilding Ukraine.
The meeting was also attended by representatives of Ukrainian regional authorities.
The Deputy Prime Minister also held separate meetings with leading business representatives from Zaha Hadid, Tetra Tech UK, Arup and Bechtel to discuss areas of cooperation in the restoration and modernization of Ukraine.
Last year, during the UK-Ukraine Infrastructure Summit in London, Ukraine and the UK, as well as representatives of British business, signed a Memorandum on Infrastructure Rebuilding in Ukraine.