Main — Business — "Palada" will produce a composite floating dock for Turkish partners
Business
"Palada" will produce a composite floating dock for Turkish partners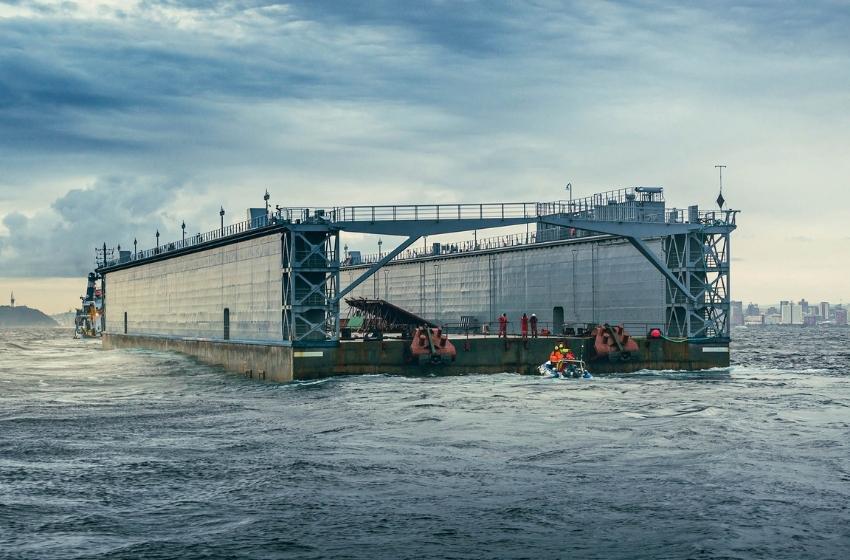 ---
Kherson State Plant Palada, subsidiary of Ukroboronprom, and the Turkish company Hidrodinamik Shipyard have signed a contract to construct and supply a composite floating dock with a capacity of 8,500 tons.
---
The offshore structure will be built using modern technology: the pontoon will be made of marine reinforced concrete based on sulfate-resistant Portland cement, and the towers will be made of shipbuilding steel. This combination of materials will allow more than 50 years to reduce maintenance costs.
All basic materials will be made in Ukraine, and European and Turkish suppliers will make the equipment.
This is the first Ukrainian-Turkish contract signed after the Prime Minister of Ukraine Denis Shmygal and the Minister of Trade of the Republic of Turkey Mehmet Mus signed an agreement on a Free Trade Zone between Ukraine and the Presidents of the two countries: Volodymyr Zelensky and Recep Tayyip Erdogan.

Eugene Alkhimov, head of the plant
Kherson State Plant "Palada" is a state shipbuilding enterprise of Ukraine specializing in the manufacture of reinforced concrete composite floating docks. The company was founded in 1936 as "Dockbud", then in 1944, it was transformed into the "Kherson Shipyard", and later, in 1970, into the "Kherson Shipyard "Palada"".
After establishing the state concern Ukroboronprom (association of multi-product enterprises in various sectors of the defense industry of Ukraine) in 2010, the company was included in its conglomerate.
Since 1968, Palada has built 43 similar docks of various modifications, 39 of which are successfully operated. Some of the company's docks are unique. They work effectively in countries with different climatic conditions: Russia (Kola Peninsula, Kamchatka, Far East and Baltic Sea), Azerbaijan (Caspian Sea), Japan, South Korea, Vietnam, Nigeria, Algeria, Egypt, Turkey, Croatia, Bulgaria, Malta, South Africa and other countries.
At the end of January 2021, Kherson State Plant "Palada" together with partners from the Republic of Croatia planned to create a floating hospital in Ukraine, which will be designed to work in a pandemic or earthquake.
---