Main — Culture — Photo of Odessan adorned by National Geographic Traveler
Culture
Photo of Odessan adorned by National Geographic Traveler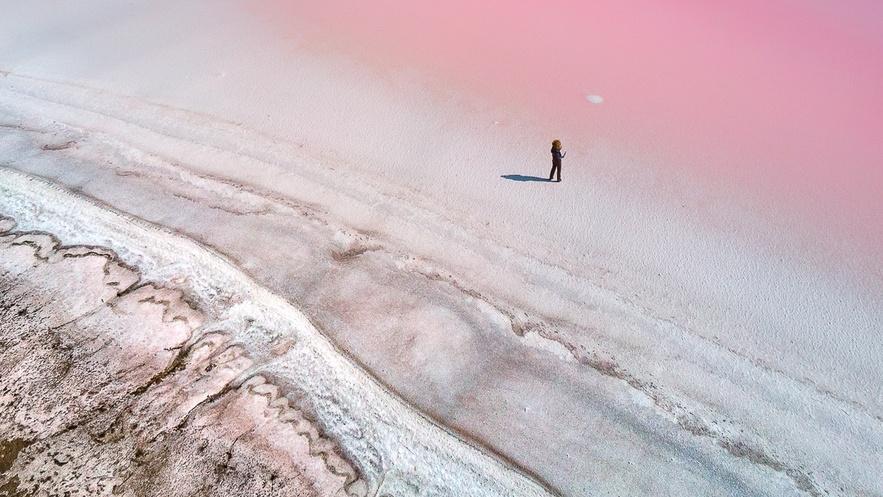 ---
The photo of the famous Odessa photographer Yevhen Samuchenko graced the fresh May issue of the popular travel magazine.
---
The publication of the National Geographic Traveler magazine posted a photo of Eugene from a "At the Pink Planet" serie.
"The first time you see the pink salt lakes of the Kherson region in Ukraine it feels as though you are looking at another planet. During the summer months, microscopic algae causes the water to turn pink and red. The view from above is literally out of this world, which is why I chose to use a drone to convey the atmosphere of this unusual place."

Yevhen Samuchenko, travel photographer
This photo and also other works from the series "At the Pink Planet" are available in a limited edition prints.
Yevhen Samuchenko, EFIAP- (the creative alias Q-lieb-in), travel-photographer.
Yevhen's works was published in magazines, books and / or online versions of the following editions and media: The Times, N-Photo, Bruckmann Publisher, National Geographic, Wikimedia, Story Terrace, BBC, BuzzFeed, on official UNESCO and NIKON websites, and also in many other publications. Yevhen helps to fill Wikipedia with a high-quality photos . At this moment he has transferred more than 150 of his works for free use in Wikipedia.
---