Main — Diplomacy — President of Ukraine had a meeting with the U.S. Secretary of Defense at the Pentagon
Diplomacy
President of Ukraine had a meeting with the U.S. Secretary of Defense at the Pentagon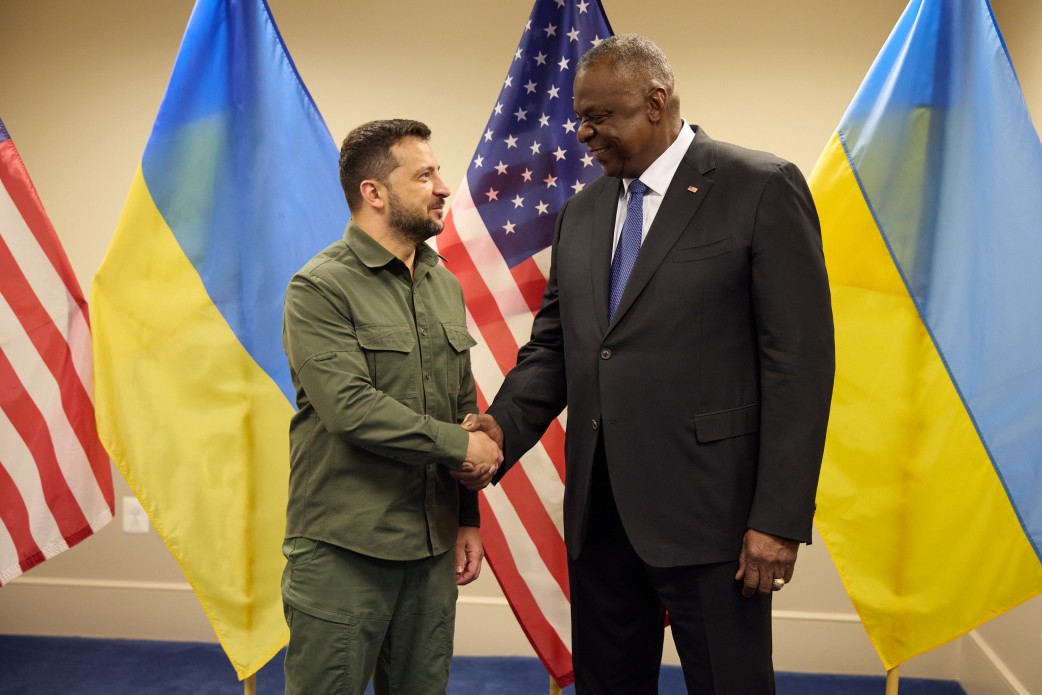 During a working visit to the United States, President of Ukraine Volodymyr Zelenskyy met with U.S. Secretary of Defense Lloyd Austin.
The main topic of negotiations was further provision of Ukraine with the necessary military support to counter Russian aggression. The aid has already reached $46 billion.
"This support is crucial. The United States is our key ally and partner that helps us win the war," the Head of State noted.
The parties discussed the supply of artillery systems and long-range weapons. The President also emphasized the importance of bolstering Ukraine's air defense.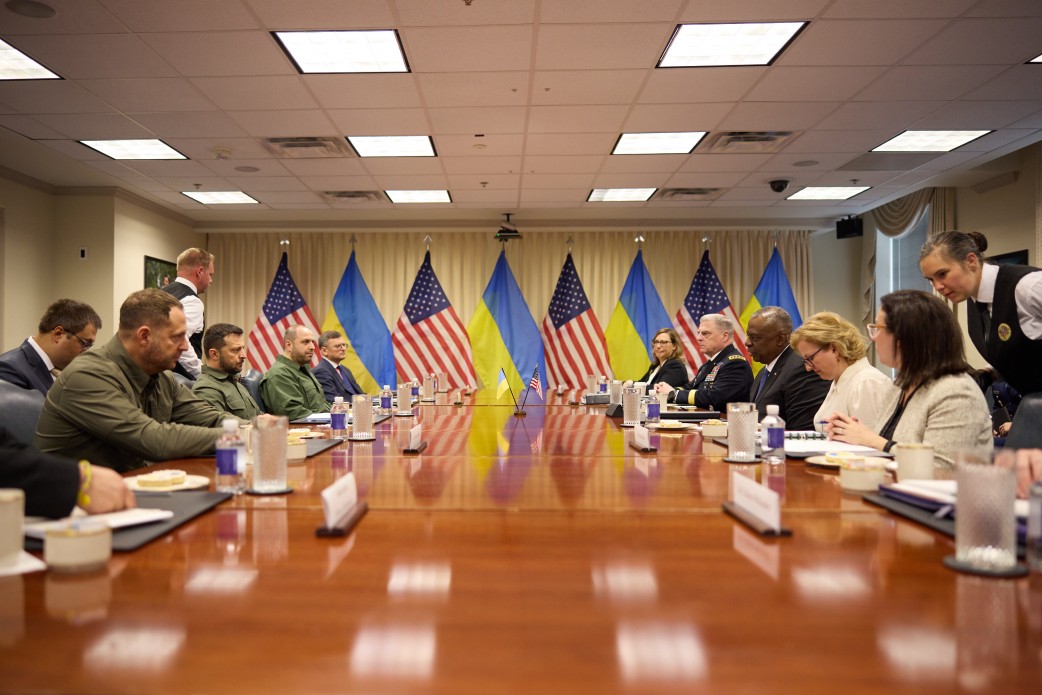 Volodymyr Zelenskyy emphasized the need for timely supply of necessary weapons and ammunition from partners to continue the de-occupation of Ukrainian territories.
He expressed gratitude to the American side for its leadership within the Ukraine Defense Contact Group in the Ramstein format, which has brought together more than 50 states.
The parties also discussed further intensification of military-technical and defense-industrial cooperation between Ukraine and the United States, as well as the establishment of hubs for the repair of Western-type weaponry and artillery systems.
The Head of State noted that Ukraine is interested in cooperation with international partners in building up its own capacities for the production of weapons and related products.
The President also invited the American side to participate in the International Defense Industries Forum to be held in Kyiv this fall.