Main — War — Prosecutor General Iryna Venediktova and ICC Prosecutor Karim AA Khan made a joint working trip to Bucha
War
Prosecutor General Iryna Venediktova and ICC Prosecutor Karim AA Khan made a joint working trip to Bucha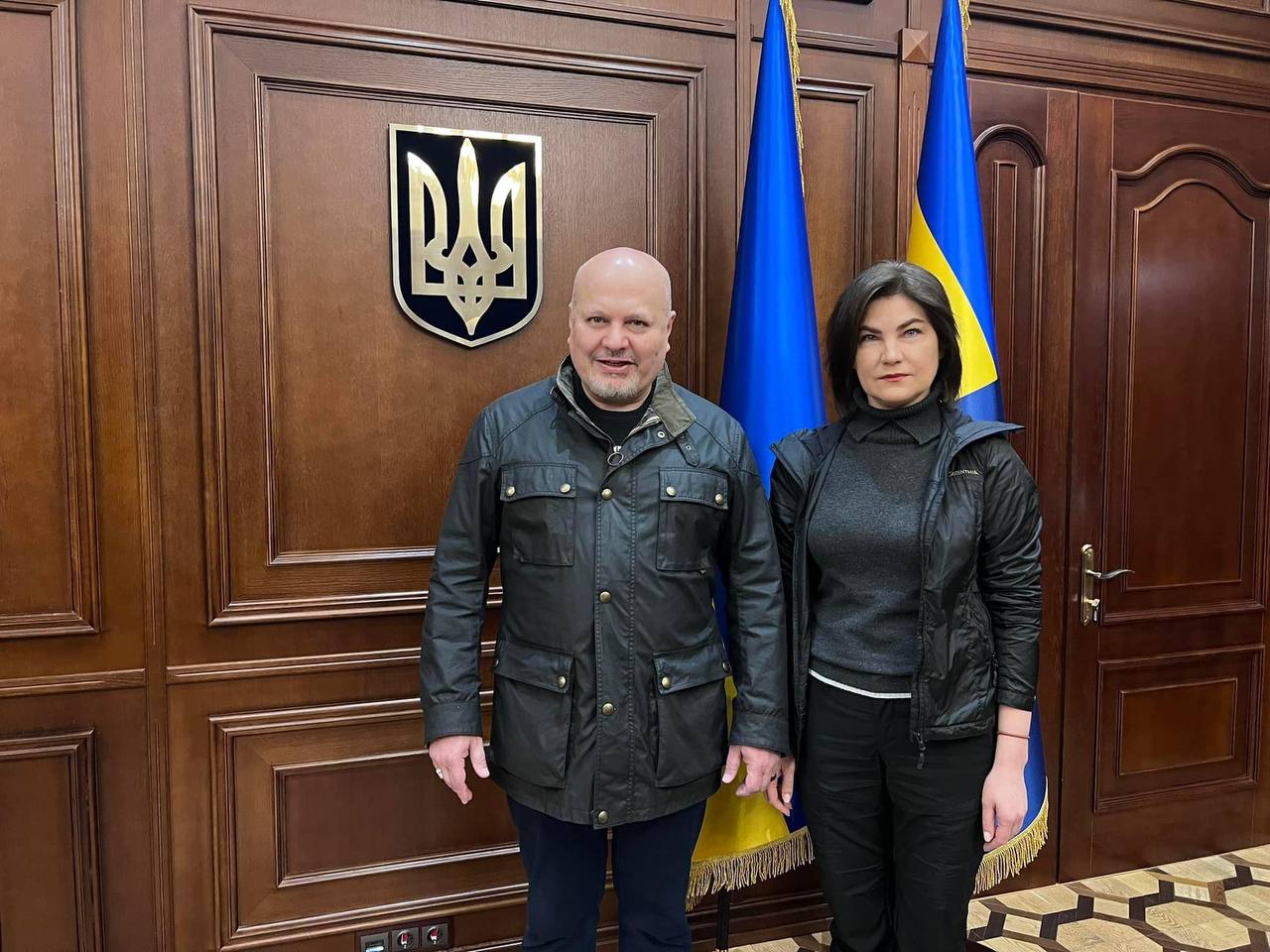 ---
Irina Venediktova and the Prosecutor of the International Criminal Court visited the sites of war crimes of the Russian Federation in the Kyiv region
Prosecutor General Iryna Venediktova and ICC Prosecutor Karim AA Khan made a joint working trip to Bucha in the Kyiv region. The exhumation of the bodies of killed civilians began today from the second large grave in the local church. Together, they also visited a storage facility for cars shot by the Russian military, in which people tried to flee the war, and one of the torture chambers, where 7 Ukrainians were murdered to death.
«Mr Karim A. A. Khan, the royal lawyer, arrived in Kyiv with a team of investigators and experts to begin his independent investigation directly at the war scene," the prosecutor general said.
She said that in the second large burial, as in the previous one, most of the 15 victims who had already been examined had gunshot and shrapnel wounds.
"Evidence of the atrocities of the Russian army on the territory of Ukraine is horrible at every step, and we are joining forces with the ICC Prosecutor's Office to investigate every war crime on our land," Irina Venediktova said.
We are here because we have reason to believe that crimes have been committed under the jurisdiction of the International Criminal Court. We must dispel the fog of war to find out the truth

Mr Karim A. A. Khan
She also added that the Office of the Prosecutor of the International Criminal Court would soon join the work of a joint investigation team set up by Ukraine, Lithuania, and Poland on the Eurojust platform.
"It is very important that the ISS Prosecutor Khan sees the consequences and evidence of these horrific crimes of the Russian Federation with his own eyes and is sincere in his desire to work tirelessly for the rule of law and justice for victims and victims," ​​she said.
The Prosecutor General and Karim Khan took part in a joint meeting of the Verkhovna Rada Committees on Law Enforcement, Legal Policy, Foreign Policy, and National Security.
"War is a time of mobilization on all fronts. Legislative and legal are now going hand in hand for the sake of results and victory," Iryna Venediktova summed up.
---