Main — War — Andrey Piontkovsky: there is a colossal struggle going on between two elite groups in Russia
War
Andrey Piontkovsky: there is a colossal struggle going on between two elite groups in Russia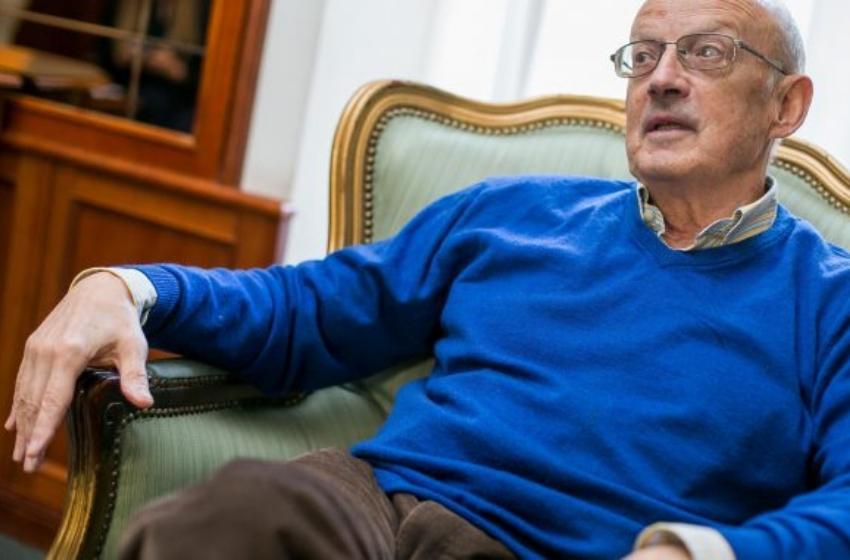 ---
The first stage of the civil war in Russia is now underway. This opinion was expressed in an interview with the editor-in-chief of the "GORDON" media Alesya Batsman, by Russian political scientist, and publicist Andrey Piontkovsky.
He named the first stage "elite".
"We see how it unfolds: when the field commanders: these Prigozhyn and - how is it? - Kadyrov - they demand to shoot … the head of the General Staff, Valery Gerasimov, or they offer Russian Defense Minister Sergei to shoot himself. And Russian President, Vladimir Putin, encourages all this. Produces Kadyrov for these calls to colonel general. There is a colossal struggle between the two elite groups. And the battle is about what? There is such an opinion in the West, which has already understood a lot about Russia … But we understood everything for a long time, but not completely. They say there is some kind of peace party and war party. There is no peace party and war party there. There are two parties of the same scoundrels: war criminals, who are now fighting in the literal sense," Piontkovsky said.
In his opinion, the entire "top" of the Russian government, including Putin, realized that the war was lost. Piontkovsky noted that this did not make the Russian authorities "hate Ukraine less", but they had another problem, "much more important and closer to the heart": how to maintain power.
"For this, you need to name one big culprit. Well, blame everything on him, explaining it to the people. In such: fascist systems, this is a classic problem. We saw it in the Nazi army, we saw it in the first years of the failures of the Soviet Union "Who is to blame? Or the Fuhrer, or the generals. There are only two solutions to this problem. And, of course, why did these Kadyrov, Prigozhyn, get so bold? And there is a whole group of scoundrels - you know them all in Ukraine: the so-called legendary war correspondents" , - he said.
According to Piontkovsky, Putin "set" them on the generals.
"It means that the generals are to blame. This conflict is growing," Piontkovsky summed up.
---