Main — War — Belarus returns to Soviet times: ex-minister spoke about the situation in the country and the threat to Ukraine
War
Belarus returns to Soviet times: ex-minister spoke about the situation in the country and the threat to Ukraine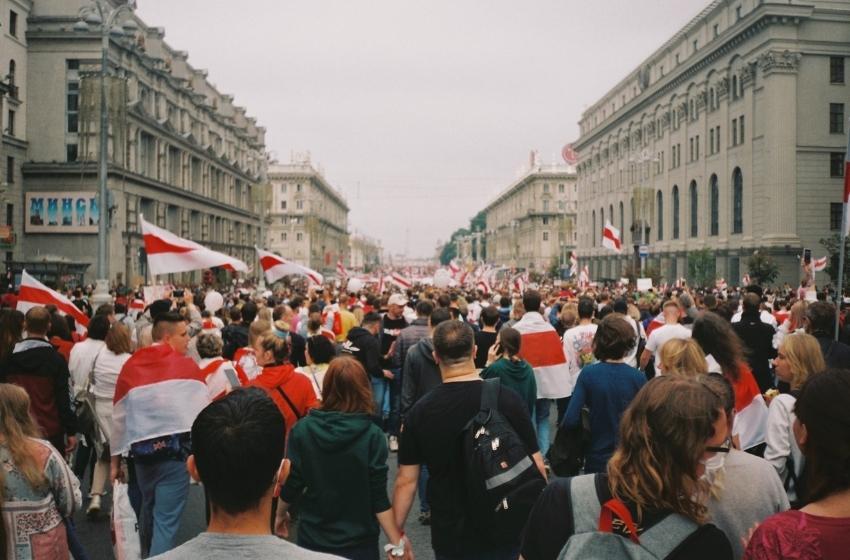 ---
The Belarusian military is quite actively moving along the border, and Ukraine needs to be wary of continued strikes from the territory of Belarus.
Pavel Latushko, former Minister of Culture, and Deputy Chairman of the Joint Transitional Cabinet of Belarus, talked about this on the air of Apostrophe TV.
"Russian transport planes are flying in, delivering missiles, active training flights of the Belarusian military aviation are taking place. That is, the situation is that preparations for missile strikes on Ukraine from the territory of Belarus are outwardly visible.
Now military exercises are taking place with the participation of other countries' armies, but these countries are unlikely to participate in aggression against Ukraine. But most surprising is the behavior of the UN Secretary-General, who regularly meets with Lukashenko's representative to the UN and listens "what a peaceful country Belarus is" and is not to blame for anything, but everyone around is to blame. And at the so-called security conference in Moscow, the Minister of Defense of Belarus Khrenin generally stated that the start of the special operation was possible due to the policies of Washington and London, accused them, and said that, in fact, Russia actually carried out self-defense and Belarus joined the special operation because it felt threatened attacks on the territory of Belarus. Here they continue the rhetoric - "I will now show you where the attack was being prepared on Belarus," Latushko noted.
According to him, dissatisfaction and a critical assessment of Lukashenko's actions are growing in society.
"Belarus has big problems with import substitution. The government announced a request for new investment projects to receive 1.5 billion loans from the Russian Federation and create new industries. But this does not work and the economy is in a catastrophic decline. But the militarization of the economy is underway. Belarus is returning to Soviet times because all import substitution and projects go through the State Committee for Military Industry of Belarus.
That is, the military component in the economy of Belarus that will grow. Therefore, Lukashenko will be a constant threat for Ukraine and Europe, which does not notice it yet… The mood in society is heating up. People are annoyed by Lukashenko's trips and performances on camera. And phrases are already being uttered on central television channels that Lukashenko is the "father of the people", like Stalin. People live in anticipation of something unknown - terror, a war in Belarus," Latushko said.
"Belarusian propaganda maintains a clear narrative -" Russia is a friend, we support it. "Russia is fighting a just war, Russia is our only ally, it has threats from the West and Ukraine, Belarus also has threats from the West and Ukraine, and Belarus helps Russia protect common interests," he said
---