Main — Без рубрики — ECO: Effa and its disposable eco-friendly products for daily use
Без рубрики
ECO: Effa and its disposable eco-friendly products for daily use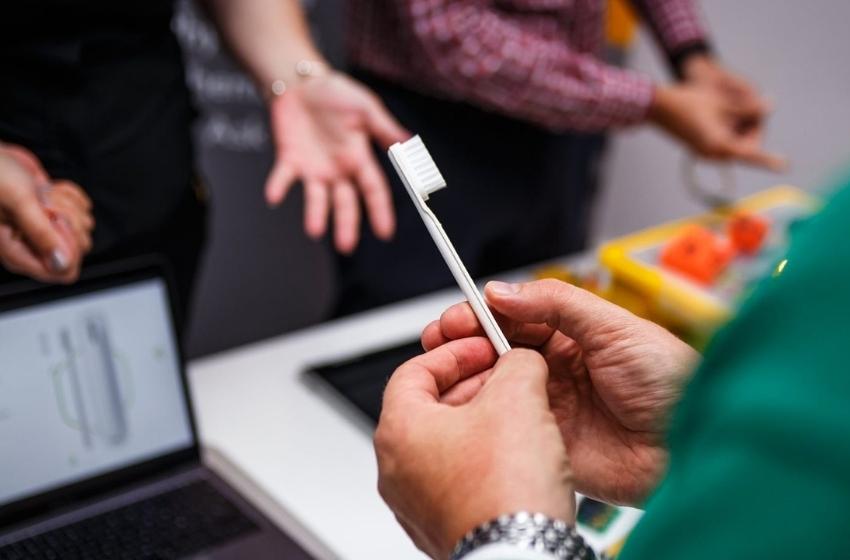 ---
Effa is a short-time use toothbrush made of paper and eco-friendly materials, which make Effa 100% green. It is perfect to replace the plastic disposable toothbrush in the hotel room and show how much you care about our Planet.
---
The main mission of a startup in Ukraine is to draw public attention to environmental problems, as well as to involve the country in the global sustainable movement.
Whenever you use Effa, it is really easy to be recycled. As the Body of Effa is made of paper and the Head is made of cornstarch and Nylon, you can easily separate the Head from the Body and throw them in different bins after being used. No other toothbrush can do that, as the bristles are injected in the body, and no one can and will separate them for you. Don't be scared of the paper Body, it is made of fast-renewable sugar cane, so we do care about the Planet at each and every detail. 
Less plastic. Using Effa will reduce the daily plastic usage up to 70%
Effa helps to reduce the CO2 footprint by 60% if used regurarely
Effa is the only 100% recyclable and renewable toothbrush on the planet
Effa is a Ukrainian startup in the field of sustainability. It is engaged in the production of disposable eco-friendly products for daily use. The first was a fully recyclable paper toothbrush. Recently the startup managed to raise $ 500,000 with an estimate of $ 3.5 million. The investor was a private angel.
Now the startup team has three people: CEO Dasha Kichuk, SMO Ilya Kichuk, SRO Kostya Shcherbina. Ilya and Kostya are industrial designers. They previously founded the hardware design bureau Kich. It develops products not only for Effa, but also for other startups from Ukraine and the EU.
Effa mainly deals with the travel segment. He sells his products to hotels and airlines. The startup's clients include Marriott, Netflix and Airbnb. Effa also signed a supply agreement with the Ukrainian hotel Bursa.
In 2021, Effa established production and sales. The startup has signed contracts for a total of about $2 million. Effa has launched mass production. The first shipments will be delivered to customers this week.
Effa has previously worked with a number of foreign investors. The first was the American Starta acceleration programme. The Effa team worked with them for about six months. At the end of 2020, Effa joined the sustainability case of the Estonian accelerator Startup Wise Guys.
---