Main — Culture — Imagine Dragons Recorded an airline announcement for the SkyUp plane passengers
Culture
Imagine Dragons Recorded an airline announcement for the SkyUp plane passengers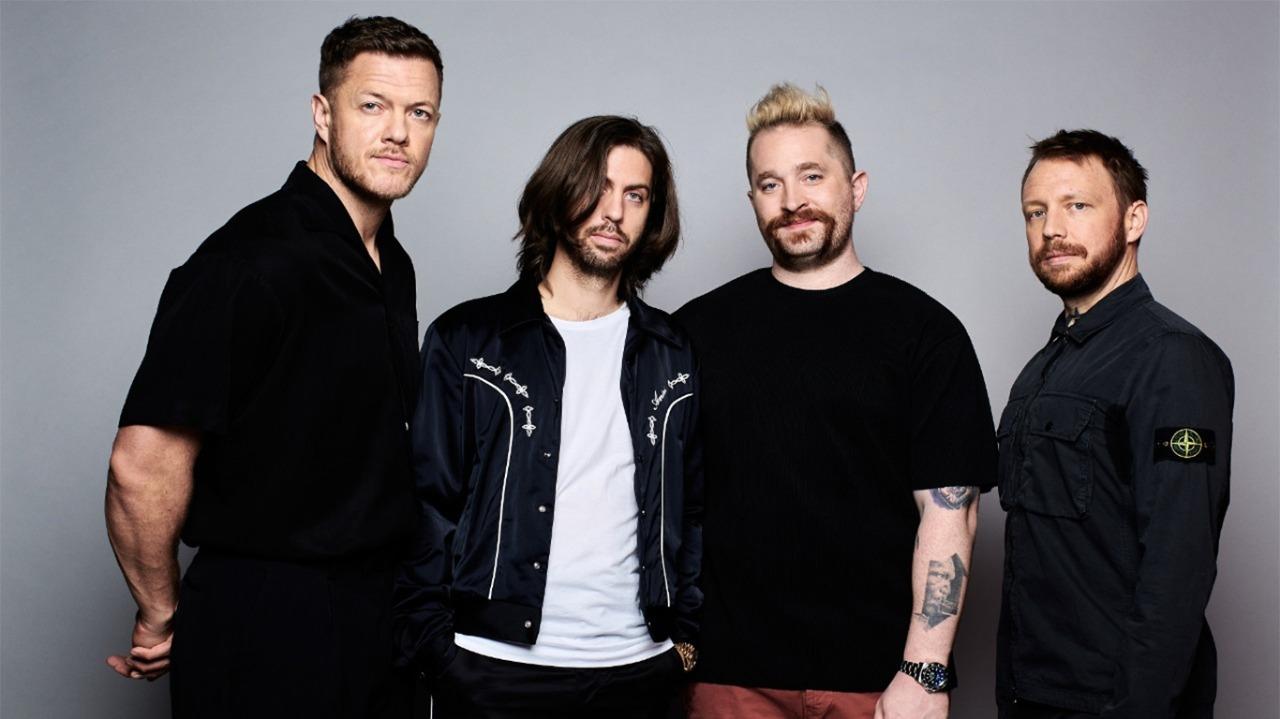 ---
In November, SkyUp Airlines launched the first plane branded with a UNITED24 logo. Its main goal is to remind the world about Ukraine and raise funds for medical aid. During this time, the plane made 43 flights to 10 countries and transported over 9,000 people. This year, the passengers were pleasantly surprised by an address from Imagine Dragons, right after the flight attendant's demonstration.
"The world-famous musicians from Imagine Dragons became ambassadors for UNITED24 in July 2022. Since then, they have been constantly supporting projects and fundraisers to help Ukraine - from an ambulance fundraiser to an autographed guitar raffle for subscribing to a monthly donation; from participating in a concert for Independence Day of Ukraine to recording a greeting for SkyUp passengers. We are very grateful for this support and believe that one day the band will record another special greeting — one for passengers on the first flight to Kyiv," said Yaroslava Gres, UNITED24 Coordinator.

Imagine Dragons not only address the SkyUp plane passengers, but also raffle two tickets for any of their upcoming concerts until the end of 2025. Everyone can partake in the draw until February 12, 2023, by making a donation via UNITED24. The airline and UNITED24 will also raffle branded 'Have a Rest suitcases', a Balenciaga&UNITED24 T-shirt, and 5 'Azovstal. A Symbol of Perseverance' bracelets among everyone who donated via the platform.
"SkyUp supports initiatives to aid and develop our native country. We are proud to join the UNITED24 project, which unites global opinion leaders, including Imagine Dragons, in supporting Ukraine. Being a Ukrainian business operating flights in Europe, we carry faith in the victory of Ukraine on our orange wings. We also believe that the largest Imagine Dragons concert will take place in Kyiv soon, and we will re-open our country to the whole world," said Marianna Hryhorash, SkyUp Airlines Marketing Director.
The plane has already made 43 flights to 14 airports in France, Portugal, Estonia, Romania, Latvia, Poland, Sweden, Moldova, Egypt and Tunisia.
SkyUp strategic partner Join UP! is also raising funds for Ukrainian medical needs. Tour operator developed a function in its booking software allowing their partner agents to donate 1€ to a fundraiser from each booked tour at the clients' request. Those tourists who reserve Join UP! services online by themselves will also be able to donate 1€ whilst booking a tour.
---