Main — Culture — "Khadzhibey Fortress" won Best Istanbul Film Festival
Culture
"Khadzhibey Fortress" won Best Istanbul Film Festival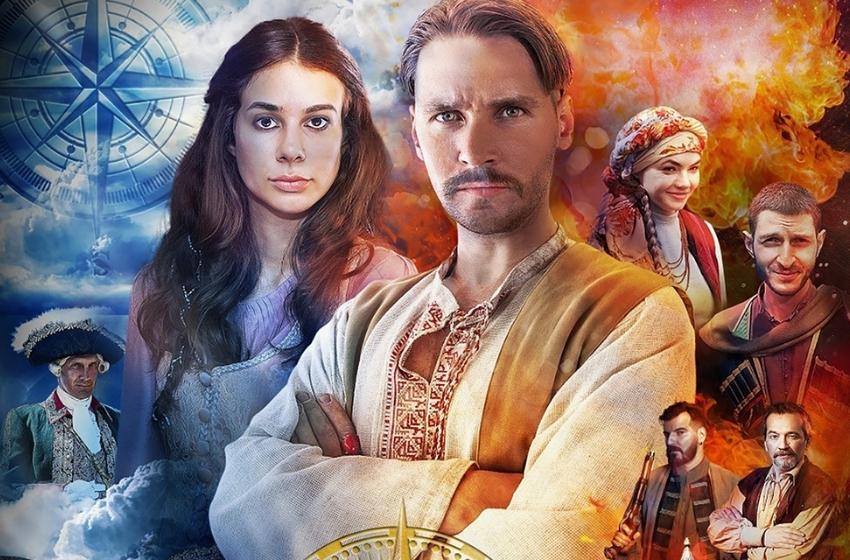 ---
The feature film "Khadjibey Fortress" won the competition programme of the Best Istanbul Film Festival.
---
As we informed you before, the film "Khadzhibey Fortress", which depicts the events of the Russian-Turkish war in the Northern Black Sea region, was released on October 15, 2020. In the same month the film was seen by the residents of Istanbul and other Turkish cities. "Khadzhibey Fortress" is a feature film of Ukrainian-Georgian-Turkish cooperation.
The story takes place in the XVIII century during the war of the Russian and Ottoman empires. According to the plot, Cossack Andrey must transmit important information to Istanbul. To do this, he needs to free the father of his beloved Fatima from the prison.
The film was shot in 2019 in the Belgorod-Dniesterovsky Fortress, the pavilions of the Odessa Film Studio and on the sea coast. In the film you can see a real reconstructed Cossack Seagull warship. The Zaporizhia Cossack Equestrian Theater took part in the filming. Stuntmen trained actors in horseback riding, fencing, stage fighting. Combat choreography was developed for each character individually.
Parts of the costumes were provided by the Dovzhenko film studio, and the outfits of the janissary army and props were provided by Turkish partners.
Fatima was played by Turkish model Deren Talu, and her father Ahmet Pasha was played by famous Turkish actor Yurdaer Okur.
About 150 people were involved in the mass scenes.
The film was created with the support of the Ukrainian State Film Agency in co-production with Georgian International Film (Georgia), AISI film (Turkey), the Dovzhenko Film Studio (Ukraine), Ternopil Film Commission (Ukraine) and InsightMedia (Ukraine).
---