Main — War — Ministry for Reintegration of Occupied Territories and Norwegian People's Aid signed a memorandum on cooperation in the field of mine action
War
Ministry for Reintegration of Occupied Territories and Norwegian People's Aid signed a memorandum on cooperation in the field of mine action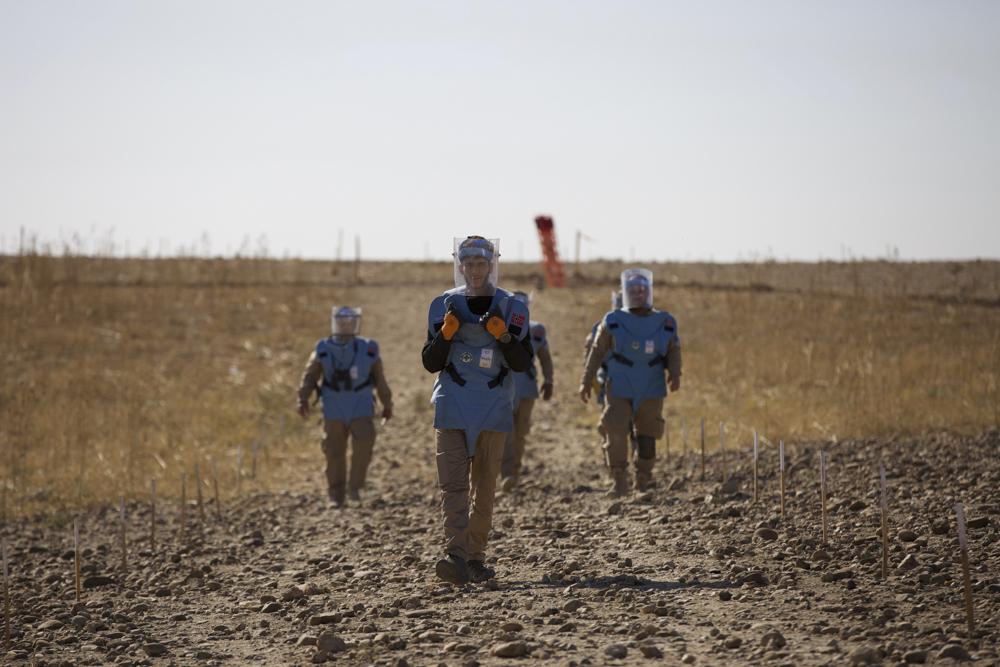 ---
The Ministry for Reintegration of Temporary Occupied Territories of Ukraine and Norwegian People's Aid (NPA) signed a memorandum of cooperation in the field of mine action.
The main directions within the framework of the signed memorandum will be informing the population about the dangers of explosive hazards, conducting joint mine safety campaigns, as well as exercises designed to familiarize Ukrainians with the rules of protection and training during conflicts.
In addition, the parties agreed to cooperate in the field of non-technical survey of contaminated or likely contaminated territories and their appropriate marking.
Following the meeting, international partners also expressed their interest in the project on technical equipment and training on explosive devices awareness for the search teams of the Ministry for Reintegration of Occupied Territories.
It should be noted that NPA is an international non-governmental organization, which was founded in 1939 and currently operates in Norway and more than 30 countries. Since 1992, the organization has been working to protect civilians before, during and after conflicts by implementing mine action programs. Since then, NPA has cleared nearly 2 million mines and unexploded ordnance worldwide.
---