Main — Business — Ukrainian Nibulon shipyard will build a fifth barge (long flat boat)
Business
Ukrainian Nibulon shipyard will build a fifth barge (long flat boat)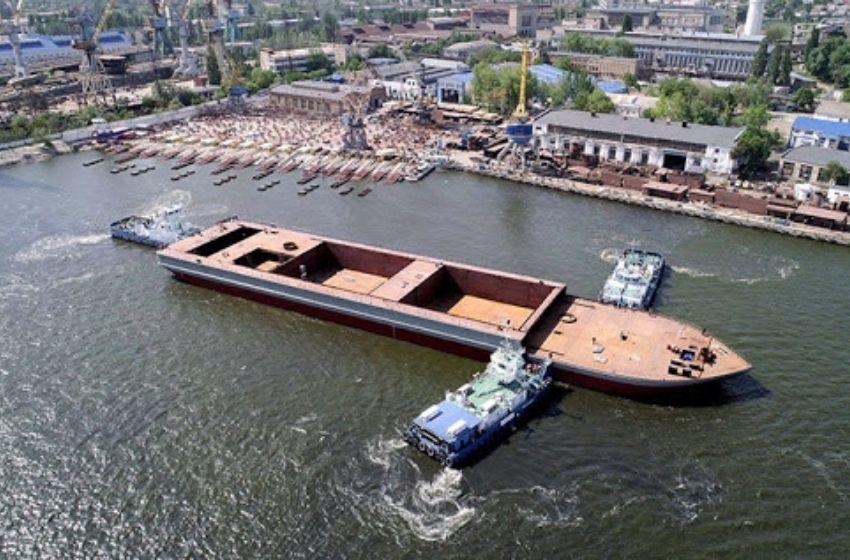 ---
The Nibulon Shipbuilding and Shiprepairing Yard in Nikolaev launched the fifth non-self-propelled vessel of the NBL-91 project.
---
Immediately after the launch, outfitting work began on the ship. In parallel, the assembly of the strong hull of the sixth vessel of the project is being completed.
The company is implementing a program for the construction of the second series of barges of the NBL-91 project, within the framework of which it is planned to build two vessels. The construction of the first series was carried out in 2015-2016, when four vessels were built.
Non-self-propelled vessels of the NBL-91 project are intended for cargo transportation on the inland waterways of Ukraine. Length - 90 meters, width - 16 meters, side height - 4.2 meters, draft - 2.7 meters, carrying capacity - 3 thousand tons, total capacity of cargo holds - 5.05 thousand cubic meters. The design of the vessel allows transporting general and bulk cargo at any time of the year.
Last week, Nibulon Shipyard launched tugboat Nibulon-15, project 121M.
Shipyard "Nibulon" (until 2012, the shipyard "Liman"; until 2000, the Chernomorsky ship-mechanical plant) specializes in complete ship construction and ship repair. Is the shipbuilding and ship repair base of the company.
LLC "Agricultural enterprise" Nibulon "(founded in 1991) is one of the largest operators of the grain market in Ukraine. It owns elevator capacities with a total capacity of over 1.9 million tons and its own transshipment terminal in the Nikolaev seaport. The shipping division's own fleet includes more than 70 vessels. In 2019, the company exported a record volume of grains and oilseeds: 5.3 million tons. The volume of cargo transportation by inland waterways in 2019 increased compared to 2018 by 35%, to 3.8 million tons.
---
Source and picture: Ports of Ukraine
---