Main — Business — Odessa customs: Violators tried to pass the 100 years old banknotes across the border
Business
Odessa customs: Violators tried to pass the 100 years old banknotes across the border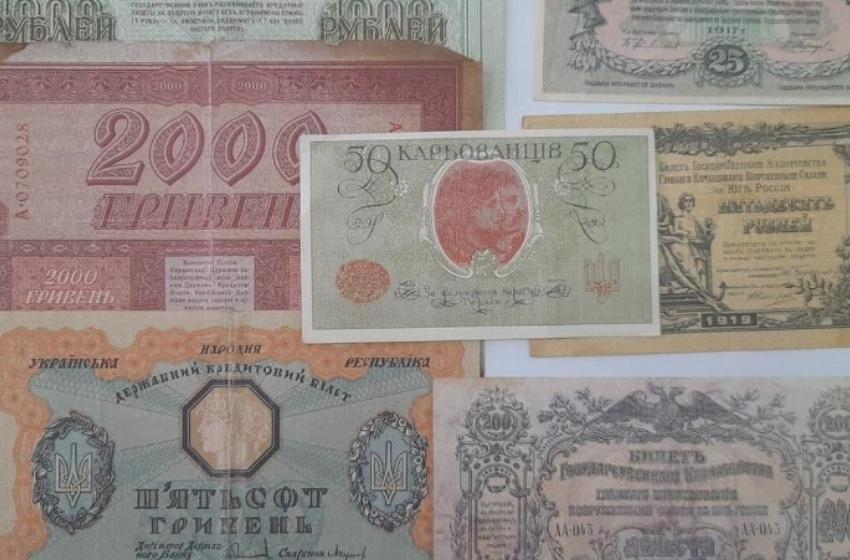 ---
At the border crossing in Palanka, an intruder was detained who tried to take rare banknotes from the Odessa region to Moldova. The old "hryvnias" and "karbovanets" issued in 1917 - 1919 were found by customs officers. The Odessa customs report this
So, a citizen of Ukraine tried to take banknotes of different denominations to Moldova through the checkpoint "Mayaki - Convenient - Palanca" without permits. The banknotes were in the car's luggage compartment in a bag with personal belongings.
Among the discovered were the first hryvnias from the time of the Ukrainian People's Republic with the inscription "1 hryvnia contains 8.712 shares of pure gold", Ukrainian rubles from the times of the Central Rada, which went on a par with banknotes, and even the so-called "Odessa change tickets", printed in the famous Fisenko. The denominations put into circulation more than a century ago represent an interesting cultural stratum of Ukrainian history.
The "Odessa change ticket", printed in 1917, is of great interest among Odessa collectors. The appearance of such money was the city authorities' answer to the financial collapse caused by the revolution and the cessation of the flow of money supply to Odessa. Several printing houses were engaged in the manufacture of money. The bill confiscated by the Odessa customs officers could have been printed at the Shpentzer printing house, which was located in Strudzovsky Lane and specialized exclusively in the denomination of "25 rubles". Although, there is a high probability that the banknote saw the light in one of the cellars of Moldavanka, which sheltered more than one factory of fake banknotes.
"50 karbovantsiv", which our compatriot tried to take out of Ukraine, is one of the first money of the Ukrainian People's Republic. They were put into circulation in April 1918. The people called them "shovels" because of the peasant depicted on them with a shovel as a symbol of labor. By the way, the Bolsheviks, having seized power in Odessa, took possession of the cliche of this banknote and used it to issue money in other occupied territories.
On banknotes of 500 hryvnias, a woman's head is depicted - a symbol of the young state of Ukraine. In the people, this money was called "horpinka". They were called so because of the ornamentation in the Ukrainian baroque style of the 17th-18th centuries "gorpinka", which was often used on embroidered aprons. The hryvnia seized by the Odessa customs officers were printed in Berlin or Leipzig at the Reichsdruckerei printing house, and they were delivered to Ukraine by the most modern bomber airplanes at that time, owned by the Lufthansa joint-stock company.
---