Main — Culture — OIFF and Takflix show festival movie hits
Culture
OIFF and Takflix show festival movie hits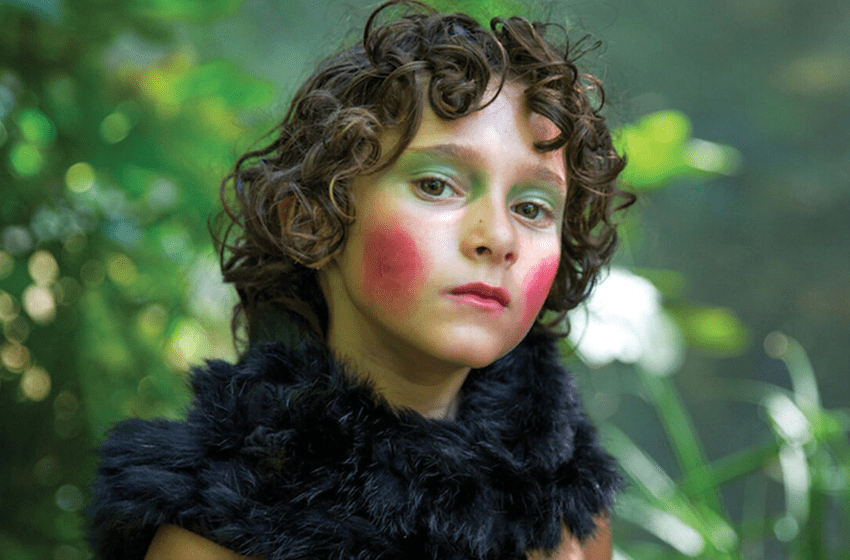 ---
The selection of OIFF Flashback includes festival movies from Colombia, Afghanistan, Georgia, Great Britain, Norway, Spain, Italy, Lithuania, Belarus and Greece.
---
OIFF Flashback is a joint project of the Odessa International Film Festival and the online platform takflix.com, during which Ukrainian online viewers can legally watch 10 iconic films from the OIFF International Competition.
The project will last til August 15. 10 winning films and participants of the international competition programme of the Odessa International Film Festival are waiting for the movie lovers. All of them will be available on the OIFF Flashback project platform at http://oiff.takflix.com/.
Viewers will be able to buy a single season ticket for all movies of the OIFF Flashback project for UAH 375 or choose a single watching of the selected film for UAH 60.
The OIFF Flashback programme:
---
Crystal Swan (2018)
95 min | Drama
Country: Belarus, Germany, Russia, USA
Director: Darya Zhuk
Grand Prix of the 9th OIFF
In 1990s Belarus, a wanderlust young DJ is derailed by a typo in a forged US Visa application, forcing her to a backwater village where she is determined to fake her way to the American dream. The ensuing comedy of manners — bad ones, mostly — is steeped in perceptive politics of class difference and rural-urban conflict in a young country still determining its post-Soviet Union identity. Yet while some nuances may go over the heads of international audiences, its core social and economic frustrations are universal ones.
---
And Then We Danced (2019)
105 min | Drama, Romance
Country: Sweden, Georgia, France
Director: Levan Akin
Grand Prix of the 10th OIFF
It was premiered in the Directors' Fortnight section at the 2019 Cannes Film Festival where it received a fifteen-minute standing ovation. It was one of the most favourably reviewed films out of Cannes that year.
A passionate coming-of-age tale set amidst the conservative confines of modern Tbilisi, the film follows Merab, a competitive dancer who is thrown off balance by the arrival of Irakli, a fellow male dancer with a rebellious streak.
---
Monos (2019)
103 min | Adventure, Drama, Thriller
Country: Colombia, USA
Director: Alejandro Landes
"Best Directing" of the 10th OIFF
A survival thriller about a group of rebels set deep in the jungles of Colombia, won the top prize at the Transilvanian Intl. Film Festival on Saturday, with the jury praising the Sundance player "for its hypnotic power through its minimalist storytelling, committed cast, and unsentimental portrait of young people with guns."
---
Sasha was here (2018)
103 min | Drama
Country: Lithuania
Director: Ernestas Jankauskas
International competition of the 10th OIFF
Sasha was here tells a story about an infertile couple who comes to foster home to adopt their dream little girl but instead they are offered a rebellious 12-year old boy. The three spend a day together while re-discovering the concept of family. The film raises the question – if the family we have is not the one we wanted, is it still a family?
90% of Lithuanians won't even consider adoption as an option, states director Ernestas Jankauskas on his lovingly unfolding drama.
---
The Man Who Bought the Moon (2018)
105 min | Comedy
Country: Italy, Argentina, Albania
Director: Paolo Zucca.
International competition of the 10th OIFF
Lovers in romantic comedies always promise each other the moon, but a Sardinian fisherman somehow actually acquired it — and now an American agent must pass as a Sardinian, track him down, and figure out how.
---
The Orphanage (2019)
90 min | Drama
Country: Denmark, Afghanistan
Director: Shahrbanoo Sadat
International competition of the 10th OIFF
The film follows the 15-year-old Qodrat (Qodratollah Qadiri), who at the beginning of the movie lives on the streets of 1989 Kabul and gets by on scalping cinema tickets and peddling key rings. After being picked up from the streets he is sent to the Soviet operated juvenile detention center known as "the orphanage".
---
The Men's Room (2018)
90 min | Documentary
Country: Norway
Director: Petter Sommer, Jo Vemund Svendsen
"Best Film" of the European Documentary Film Competition of the 10th OIFF
Every Tuesday 25 tattooed middle aged men take a break from their everyday lives to meet and drink beer, tell bad jokes and sing dirty rock songs. In their femalefree zone, behind closed doors they spend time with their buddies and let their steam out. The brotherhood means a lot to them. They have even promised to sing in each others funerals – a joke of course, it has never occurred to them that it's going to happen. But one day, when one of them confides he's got little time left to live, they realise that life is fragile and that none of them are immortal.
---
Pity (2018)
95 min | Drama
Country: Greece, Poland
Director: Babis Makridis
"Best Film" and "Best Directing" of the 9th OIFF
It was screened in the World Cinema Dramatic Competition section at the 2018 Sundance Film Festival.
The story of a man who feels happy only when he is unhappy, a man addicted to sadness, who has such need for pity,
he's willing to do everything to evoke it from others. This is the life of a man in a world not cruel enough for him.
---
Summer 1993 (2017)
98 min | Drama
Country: Spain
Director: Carla Simón
"The best film" of the international competition of the 8th OIFF
Summer 1993 is about childhood and a child's fraught relationship to the adult world, and has some of the most miraculous child performances I can remember seeing recently, although the concept of "performances" and "acting" are meaningless with children this young: two little girls of six and three years old. There is something awe-inspiring in realising that, to all intents and purposes, what we are seeing is real.
---
Burn Burn Burn (2015)
106 min | Black Comedy
Country: United Kingdom
Director: Chanya Button
Grand Prix of the 7th OIFF
Cynical twentysomething Dan has just died of cancer, and has posthumously ordered his two best friends Seph and Alex to go on a road trip across Britain to scatter his ashes in personally important locations, for reasons he announces in separate videos which they have promised to watch in each place.
---
Cinema shows us not a life itself, but what it is and can be. We have selected in the OIFF Flashback programme those movies in which this diversity of reality is embedded to the maximum.

Yulia Sinkevych, the General producer of the Odessa International Film Festival
---
---