Main — Culture — One of the world's most beautiful courtyards
Culture
One of the world's most beautiful courtyards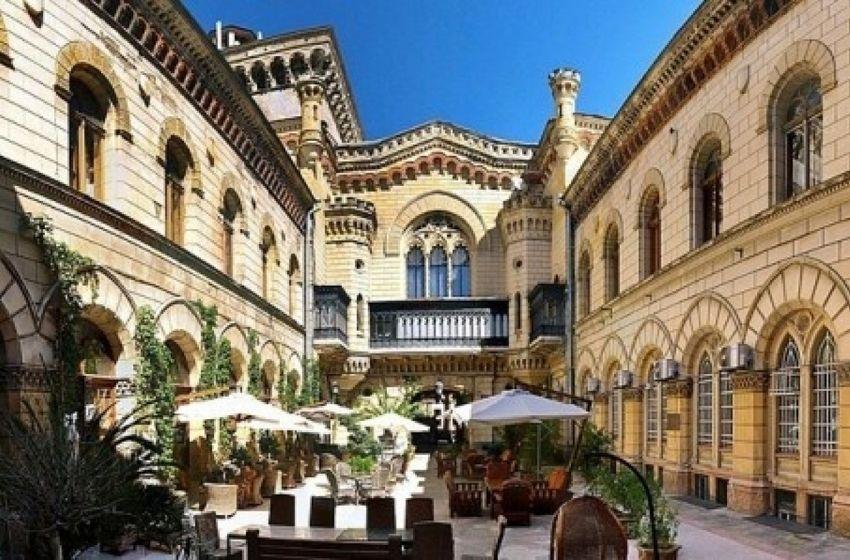 ---
The Philarmonic Palace's courtyard in Odessa, usually called "Italian courtyard", is considered one of the most beautiful in the world.
---
The building of the Philharmonic was built in 1899 according to the project of the Czech architect Vikentiy Prohaski and the Swiss-Italian architect Alessandro Bernardazzi, winners of the international competition announced by the city authorities of Odessa in 1891, for the design of a new building for the stock exchange.
Actually, it was funded with money from the Odessa merchants, who even took out a loan. During its building, materials brought from different European countries were used: Italian marble binders, German glass, Austrian loggia decorations. This was supposed to symbolize the extensive trade ties of Odessa merchants. As a result, more than a million rubles were spent on construction, furniture and equipment. It was a colossal amount for those times; for comparison: the cost of the much bigger Opera House was only three hundred thousand more.
The building is made in the style of the Venetian neo-Renaissance. The famous Odessa writer Valentin Kataev argued that the new Exchange was being built "as an imitation of the Venetian Palace of the Doges". No less famous writers of Odessa Ilya Ilf and Evgeny Petrov mentioned "the new building of the Stock Exchange in the Assyrian-Babylonian style." And Korney Chukovsky, who grew up in Odessa, was sure that the Exchange was built "in the Moorish style".
The conclusion of the debate was that in the architecture of the Odessa Philharmonic, you can find elements of both Venetian Gothic and Florentine Renaissance, and even intricate Arabic motifs, which are not unusual in Venetian noble palaces. Consequently, the Philharmonic's courtyard has been so far commonly referred to as "Italian".
The New Merchant Exchange was located here, for a short period, then swithed elsewhere. The Philharmonic concert hall has occupied it since 1937.
Heraldic shields hang on the walls of the courtyard. Initially, they depicted the coats of arms of foreign cities: the main trade partners of Odessa. Today, these images do not exist any more, because they were erased during World War I: unfortunately, most of the coats of arms belonged to German and Austrian cities, and Germany and Austria-Hungary, were enemies of the Russian Empire.
---