Main — Culture — Prominent Odessans: Ruth Bader Ginsburg
Culture
Prominent Odessans: Ruth Bader Ginsburg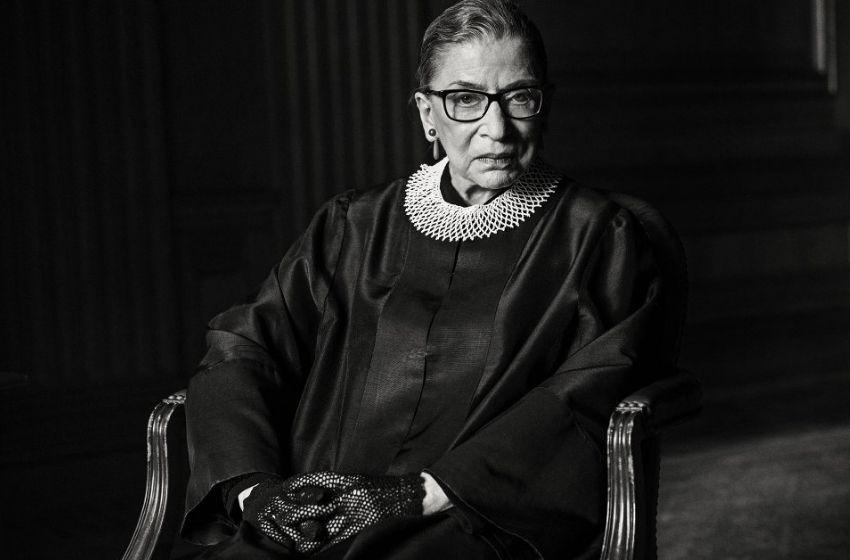 ---
A pioneer of gender equality and a symbol of minorities and feminism as a claim to social justice. Ruth Bader Ginsburg, daughter of Jewish Odessans, faced a lot of hardship in her long life before being named a judge of the US Supreme Court.
---
Love for studying
She was born in 1933 in Brooklyn (New York), to Jewish immigrants from Odessa (USSR, now Ukraine). Her father a furrier and her mother working in a clothing factory. It was the mother to instill in young Ruth a love of studying and pushed her to finish high school with excellent results at just 15 years old at James Madison High School. In 1954 she graduated from Cornell University.
In the same year, Ruth Bader changed her name to Ruth Bader Ginsburg after marrying her husband Martin. After graduation, she suspended her studies to start a family. She had her first child in 1955, shortly after her husband was drafted for two years of military service. Upon her husband's return, Ginsburg enrolled in Harvard Law School.
The struggle against discrimination
At Harvard, Ginsburg faced the challenges of motherhood and a male-dominated school where she was one of nine women in a class of 500. She had to fight gender discrimination even by the highest authorities, who berated her for taking the place of a man at Harvard Law. But that didn't stop her from achieving her academic goals, she was the first female member of the Harvard Law Review.
In 1956, in her first year of law, her husband was diagnosed with cancer, but she fortunately recovered from her, she graduated from Harvard and moved to New York to take up a job in a law firm. Then Ruth Bader Ginsburg moved to Columbia Law School, where she graduated first in her class in 1959.
Gender discrimination
Her exceptional academic record was not enough to protect her from discrimination against women in the workplace in the 1960s. She struggled to find a job until a Columbia professor explicitly refused to recommend other graduates if District Judge Edmund L. Palmieri hired Ginsburg. Ginsburg was employed under Judge Palmieri for two years.
Thereafter, she was offered some jobs in law firms, but always with a much lower salary than her male colleagues. So she decided to devote herself to the deepening of the civil procedure, choosing to join the Columbia Project on International Civil Procedure. A project that led her to live for some time in Sweden. Upon her return to the United States, she began teaching at Rutgers University Law School in 1963, a position she held until her tenure as a professor at Columbia University in 1972.
In the 1970s, she also directed the Women's Rights Project of the American Civil Liberties Union. In this position, she led the fight against discrimination against women and successfully argued six historical cases before the US Supreme Court.
A broad look at gender discrimination
Ginsburg experienced gender discrimination on her skin, even hiding her pregnancy from her colleagues at Rutgers. In 1980, Ruth Ginsburg accepted the appointment of Jimmy Carter to the United States Court of Appeals for the District of Columbia. She served in court for thirteen years until 1993, when Bill Clinton appointed her to the United States Supreme Court, where she remained until her death on September 18, 2020.
---