Main — War — Roman Svitan: the liberation of the left bank is possible in the near future
War
Roman Svitan: the liberation of the left bank is possible in the near future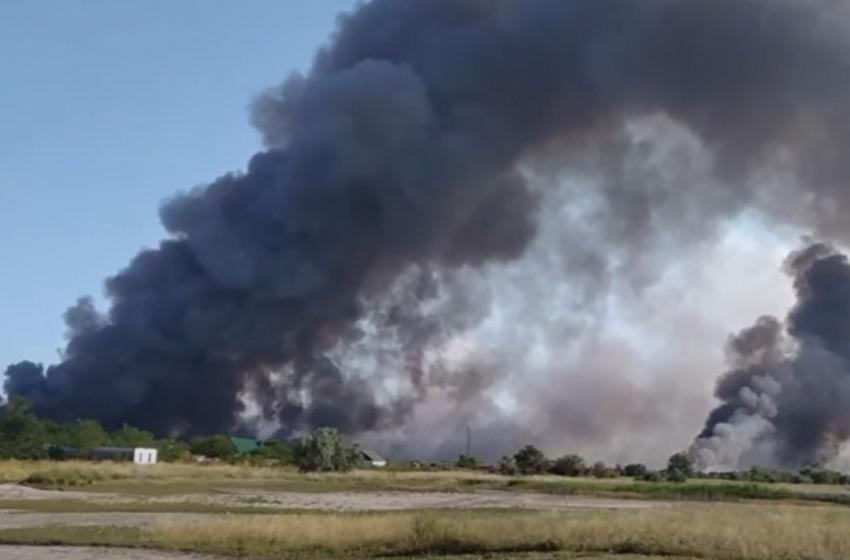 ---
The Russians shell Kherson. The problem will completely disappear when the Armed Forces of Ukraine knock out the occupiers from there and force the Dnieper River, says Roman Svitan.
"They are now using the full range of artillery that the Russians have on the left bank of the Dnieper. In general, these are mortars that can defeat from 3 to 7 km. On the left bank of the Dnieper, they work almost from the roofs of houses, of those settlements that they occupy. From mortars and ending with MLRS of the Grad type. All systems.
The counter-battery struggle waged by the Ukrainian troops is now bearing fruit. And I think that shortly we will also start working with the help of aviation. But for this, we first need to burn out their air defenses. But in reality, the whole problem will be solved when the Dnieper is completely forced, and we drive the Russians out of the left bank at least 30-40 km.
It's happening now. Our troops are working in the area of ​​the Kinburn Spit. The only thing is that in the area of ​​​​the Kinburn Spit it is impossible to transfer heavy equipment. Our operational-tactical groups are now working there, and the cleaning of the left bank is underway. And then, depending on the tasks that our troops will face, it will either be forcing the Dnieper near the Kinburn Spit and Oleshky (the southern part of the Dnieper), or forcing the Dnieper in the Novaya Kakhovka area.
It is precisely such events that the Russian troops predict, so they began to withdraw the occupation administration and collaborators from Nova Kakhovka. They begin to prepare New Kakhovka for defensive measures. But our artillery is working on the left bank in the Berislav region, including Novaya Kakhovka. Therefore, the liberation of the left bank is possible in the near future. This is although the upcoming offensive from Orekhovo to Tokmak and Melitopol will force Russian troops to leave the Kherson region towards Crimea."
---