Main — War — Russian FSB's report on Kerch Bridge strike: a truck bomb came from Odessa in early August
War
Russian FSB's report on Kerch Bridge strike: a truck bomb came from Odessa in early August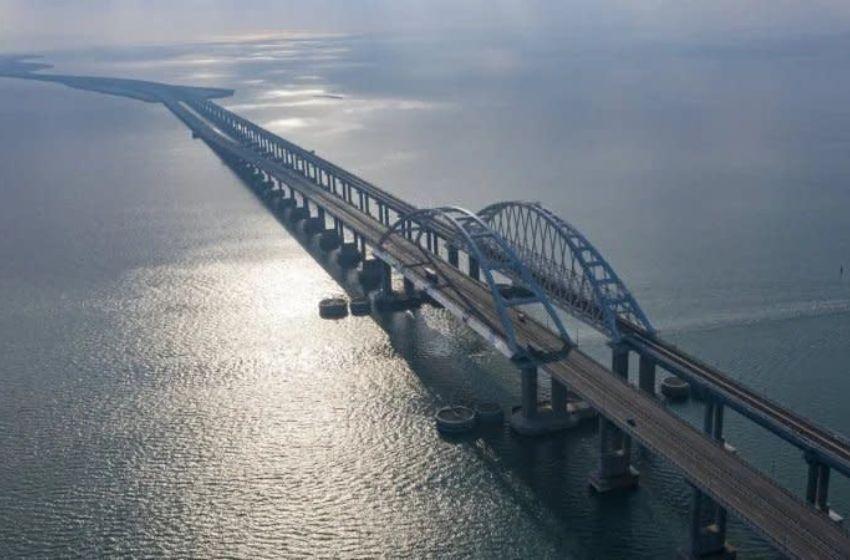 ---
Russia's FSB has released details of what it says happened on Kerch Bridge, last Saturday. Five Russians and three citizens of Ukraine and Armenia have been arrested.
---
The Russian security services wrote on Telegram that a truck bomb was organised by Ukraine's defence ministry. They say a bomb was camouflaged in rolls with a construction polyethylene film. It had a total weight of 22.77 tonnes.
The FSB claims it was dispatched from Odessa in Ukraine in early August, with the involvement of citizens from Ukraine, Georgia and Armenia.
Between 29 September and 3 October it left Armenia for Russia, having been cleared by customs, and it was carried on a truck registered in Georgia. After arriving in the Krasnodar Territory of Russia, it was sent on 7 October, with the aid of five now-identified Russians, to Crimea.
On the same day, the pallets were loaded into the truck of Russian citizen Makhir Yusubov, who left for Simferopol, and on October 8 at 06.03, an explosion was carried out while following the Crimean bridge.
---
A senior Ukrainian official has dismissed Russia's investigation into an explosion last weekend that badly damaged a bridge linking the Russian mainland to the Crimea peninsula as "nonsense".
The whole activity of the FSB and Investigative Committee is nonsense.

Andriy Yusov, Ukrainian Interior Minister spokesman
Yusov described the FSB and Investigative Committee as "fake structures that serve the Putin regime, so we will definitely not comment on their next statements".
---