Main — Culture — Scorpions leader accused all Russians of war with Ukraine
Culture
Scorpions leader accused all Russians of war with Ukraine
---
Klaus Meine wants the Russians to realize their full responsibility for the war in Ukraine.
The leader of the legendary Scorpions group Klaus Meine, in an interview with Oleksiy Sukhanov, said that he considers all Russians guilty of the attack on Ukraine. According to him, they succumbed to Russian propaganda; therefore, they are accomplices in the crimes of the Kremlin.
"The Germans during the Second World War attacked half the world. And when we grew up, we felt common guilt. It was clear that every German had a part of the blame during the Second World War. The Germans were defeated in that war, and then step by step, step by step, it began to become clear what happened then: the Holocaust and all the terrible things, it all put a stigma of common guilt on our country. I want people in Russia to understand what is happening now, and to bring out a sense of their responsibility for the fact that innocent people are dying, getting injured, losing their home," Meine said.
According to him, he would like to say that not all Russians are to blame, but he is afraid that this is not so. Klaus wants the aggressor country's citizens to realize their responsibility.
"Yes, they say: These are not the Russians, this is the regime, but the Russians support this regime. There are various sociological studies on how many Russians support the war. Of course, propaganda is also to blame for this," the artist added.
The musician added that he has Ukraine in his heart. And now, most of all, he wants the Ukrainians to feel his solidarity. That is why the singer presented a new version of the legendary song "Wind of Change", in which he replaced the words "I walk along the Moscow River, right up to Gorky Park, let your balalaika sound" with "Listen to my heart, it says" Ukraine "and waits that the wind will change."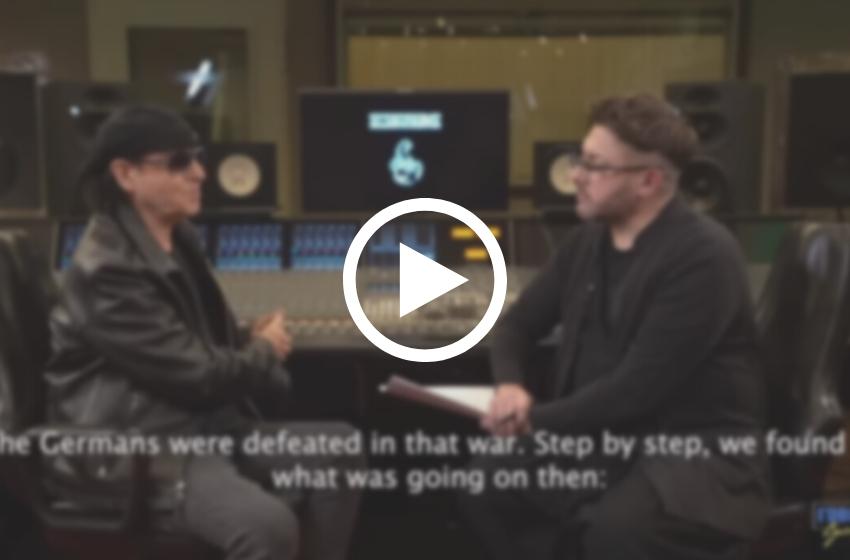 ---