Main — Diplomacy — Sincere, cheerful and Ukrainian: Nadiia ceramics
Diplomacy
Sincere, cheerful and Ukrainian: Nadiia ceramics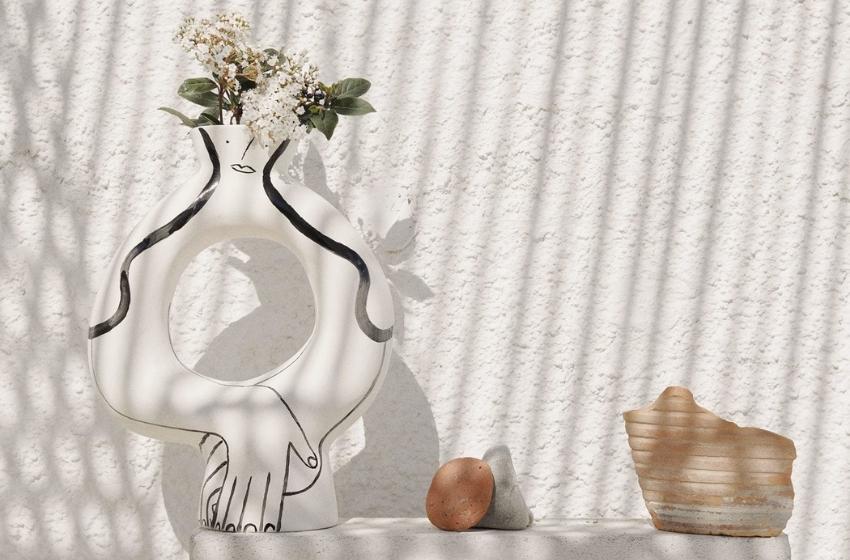 ---
The Odessan designer Masha Reva and stylist Nadiia Shapoval create unique handmade objects inspired by traditional Ukrainian pottery.
---
Nadiia was established in 2018 by Nadiia Shapoval. The project's ethos is to combine traditional craft techniques and materials, which have a unique history, with the cutting-edge talent of contemporary creatives. The line includes plates, vases, jugs, and other hand-painted items.
Unlocking the spiritual, artistic, and tactile potential of physical objects we encounter in our everyday life.
The first collection was handmade ceramics made in Ukraine using traditional craft techniques in collaboration with the artist Masha Reva. With her signature thick black lines and brush strokes of vibrant colours, Reva's art highlights the warmth and beauty of Ukrainian ceramics that have been an integral part of family and society for generations.
For me, it all started with a trip to Greece. I stopped at Nadia's in Athens, and she offered to paint a pot she found on the street, and then we started thinking that it could be turned into a project. Designing the collection was easy and fun, we understood each other well.

Masha Reva
Masha Reva draws on each item of tableware by hand, which makes this collection unique. The forms in the collection are especially asymmetrical, thanks to which, according to Shapoval and Reva, they are more "alive".
Ceramics integrates traditions into modern life, but this does not mean that we are promoting an ascetic lifestyle. On the contrary, these traditions are maintained, and a calm and laid-back lifestyle gives us the inspiration we would like to transform in a modern way.

Masha Reva
Applying a new approach to the creation of traditional household items, the Nadiia project demonstrates to the world audience the beauty and diversity of Ukrainian cultural heritage. Nadiia seeks to develop into a large-scale multifaceted project whose socio-cultural mission is to comprehend and adapt Ukrainian identity to the realities of the modern world.
The essence of these objects is that they are provoking feelings between people, and it seems cool to me. Real clay gives a feeling of comfort, this is something that we have in our DNA. When people begin to touch it, they begin to smile.

Nadiia Shapoval
---