Main — Diplomacy — The Austrian medical group Vamed will support Odessa Regional Administration to improve its hospitals' efficiency
Diplomacy
The Austrian medical group Vamed will support Odessa Regional Administration to improve its hospitals' efficiency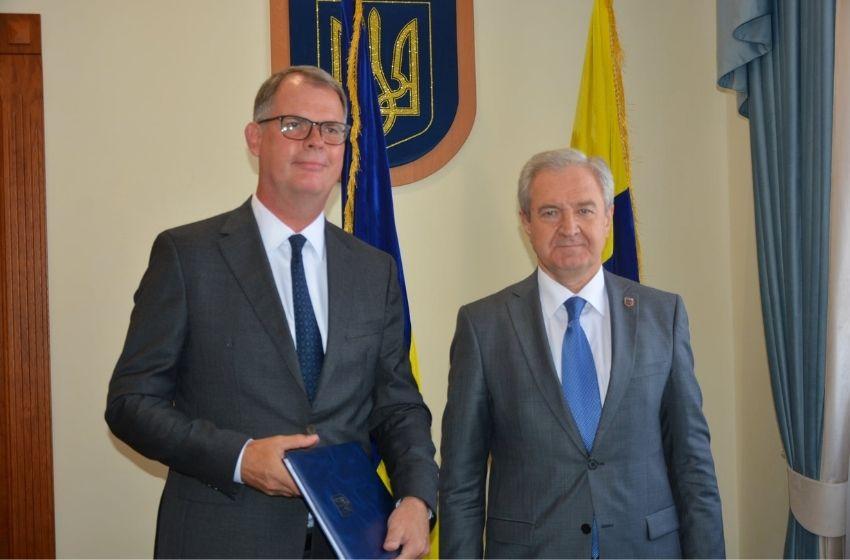 ---
The Head of the Odessa Regional State Administration Serhiy Hrynevetsky and the Managing Director of FAMED Technical Services GmbH Matthias Koehler signed a Memorandum between the Odessa Regional State Administration and VAMED Technical Services GmbH on cooperation and joint implementation of healthcare projects in the Odessa region.
---
The signing of the memorandum was preceded by a series of working meetings, negotiations and international visits, during which the launch of an international pilot project in the Odessa region was discussed.
The key goal of this project by the Odessa Regional State Administration is to ensure access of the population of Odessa region to high-quality medical care through long-term technically competent maintenance and operation of existing medical equipment. Vamed will provide long-term monitoring and analysis of the economic feasibility of uninterrupted technical maintenance and repair of medical equipment and hospital engineering systems.

Boris Voloshenkov, First Deputy Head of the Odessa Regional State Administration
He added that these joint actions will be reflected in the production and economic plane and will lead to a reduction in investment in the purchase of new hospital equipment by investing in continuous, technically competent maintenance of existing one.
---
VAMED Group is a leading international centralized provider of services to hospitals and other healthcare facilities. The company's range of services varies from project development, planning and implementation on a turnkey basis, including maintenance, technical, commercial and infrastructure services, to integrated management of health care facilities. VAMED services cover all areas of medical care - from prevention and rehabilitation, emergency care, to rehabilitation and care.
---