Main — War — The invaders reduced the number of shelling against the background of the destruction of warehouses with ammo
War
The invaders reduced the number of shelling against the background of the destruction of warehouses with ammo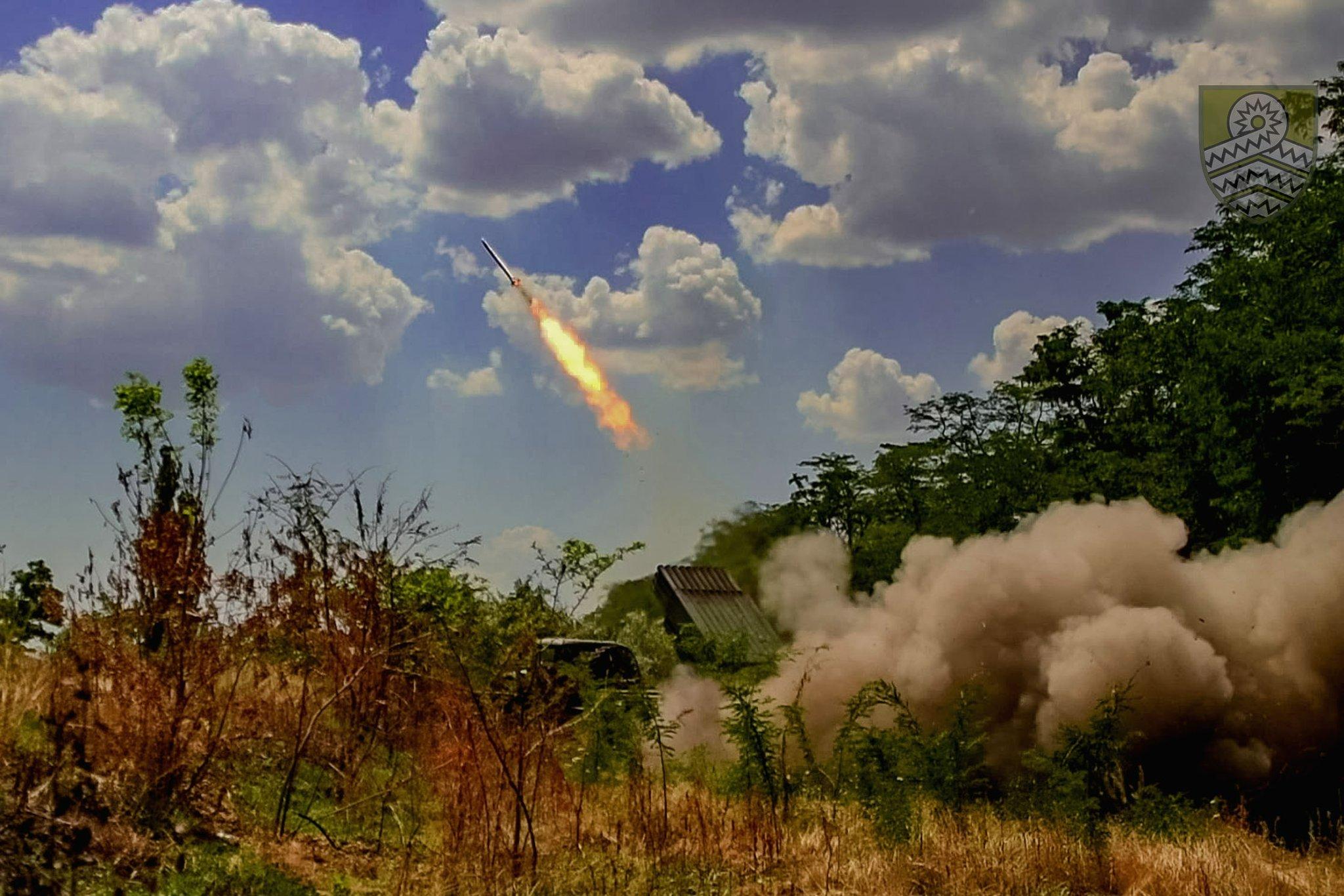 ---
As of today, satellites record a small number of attacks, mainly in the south and east.
---
The Russian invaders significantly reduced the intensity of artillery strikes on the positions of the Ukrainian defenders. This happened against the backdrop of the regular destruction of Russian warehouses with ammunition for artillery systems.
NASA Firms fire monitoring data evidence this.
Thus, satellites recorded a significant decrease in the number of artillery strikes by Russian troops on the territory of Ukraine. As early as July 9, the Russians were shooting through the entire front line, and especially a lot of shelling was in the east of the country.
As of July 13, the situation has changed radically. Now the satellites have marked several red dots, most of which are in the southern and eastern regions.
Yesterday the head of the Lugansk OMA, Serhiy Gaidai, announced that the enemy had lost another warehouse with ammunition to the Russian-occupied Luhansk.
"Reports about the loss of new ammunition depots by the occupiers are received daily. The latest is from Luhansk. The supply of ammunition to their positions has been disrupted, but these losses have not yet reached a critical limit - the Russians have a lot of stocks," Gaidai said.
Also, a series of explosions thundered in the warehouses of the invaders in Nova Kakhovka. Locals said that the fire at the positions of Russian troops was probably caused by rockets.
Later, this information was confirmed by the press secretary of the Odessa OMA Serhiy Bratchuk and the adviser to the chairman of the Kherson OMA Serhiy Khlan.
---