Main — War — Ukraine House: Art Saves Lives - Ukraine
War
Ukraine House: Art Saves Lives - Ukraine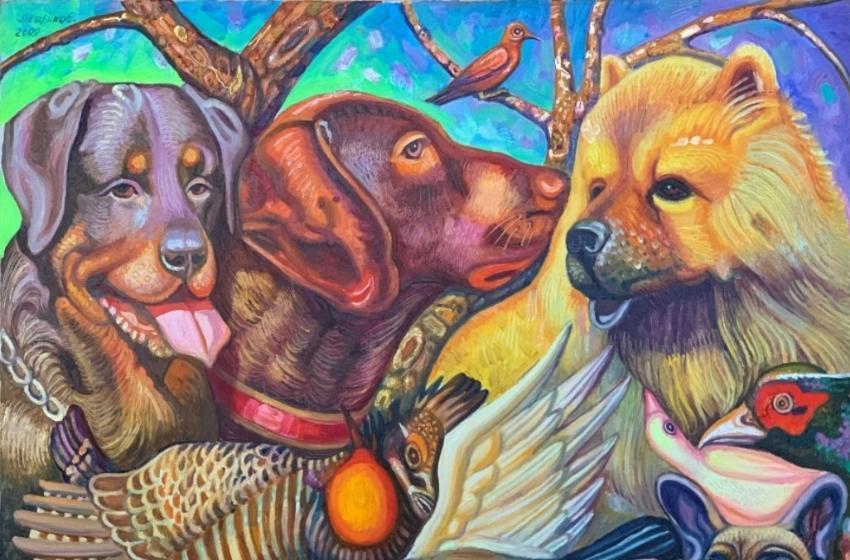 ---
Main image: Yevhen Leshchenko Guard dogs, 2009 oil on canvas 70 x 90 cm
The Ukraine House, in collaboration with Sofia-A Gallery and Artfira Gallery, invite you to participate in a charity art exhibit and auction, the proceeds of which will fund the treatment of Ukrainian children wounded in the war.
Kyiv-based gallery Sofia-A and its owner, Maksym Melnyk, have generously provided 35 works of art from such prominent Ukrainian artists as Borys Buryak, Mychajlo Tomasik, Mychajlo Demtsu, Serhiy Shapovalov, Petro Bevza, Anatoliy Burtovyi, Andriy Antoniuk, Anatoliy Marchuk, Victor Hontariv, Pavlo Volyk, Borys Plaksiy, Victor Chaus, Feodosiy Humeniuk, Oleksiy Poliakov and Yevhen Leshchenko.
Almost 75% of all artworks presented by Sofia A and Maxim Melnyk was auctioned today during our Ukrainian Modern Art auction - Art Saves Lives: Ukraine.

Ukraine House
With this auction we can officially announce our own project to help family from Ukraine who lost their limbs during russian bombing of the Kramatorsks railway station.

Ukraine House
Items in this auction are being sold by Marianna Falkova.
---