Main — Culture — Ukrainian artists are raffling off their paintings through donations
Culture
Ukrainian artists are raffling off their paintings through donations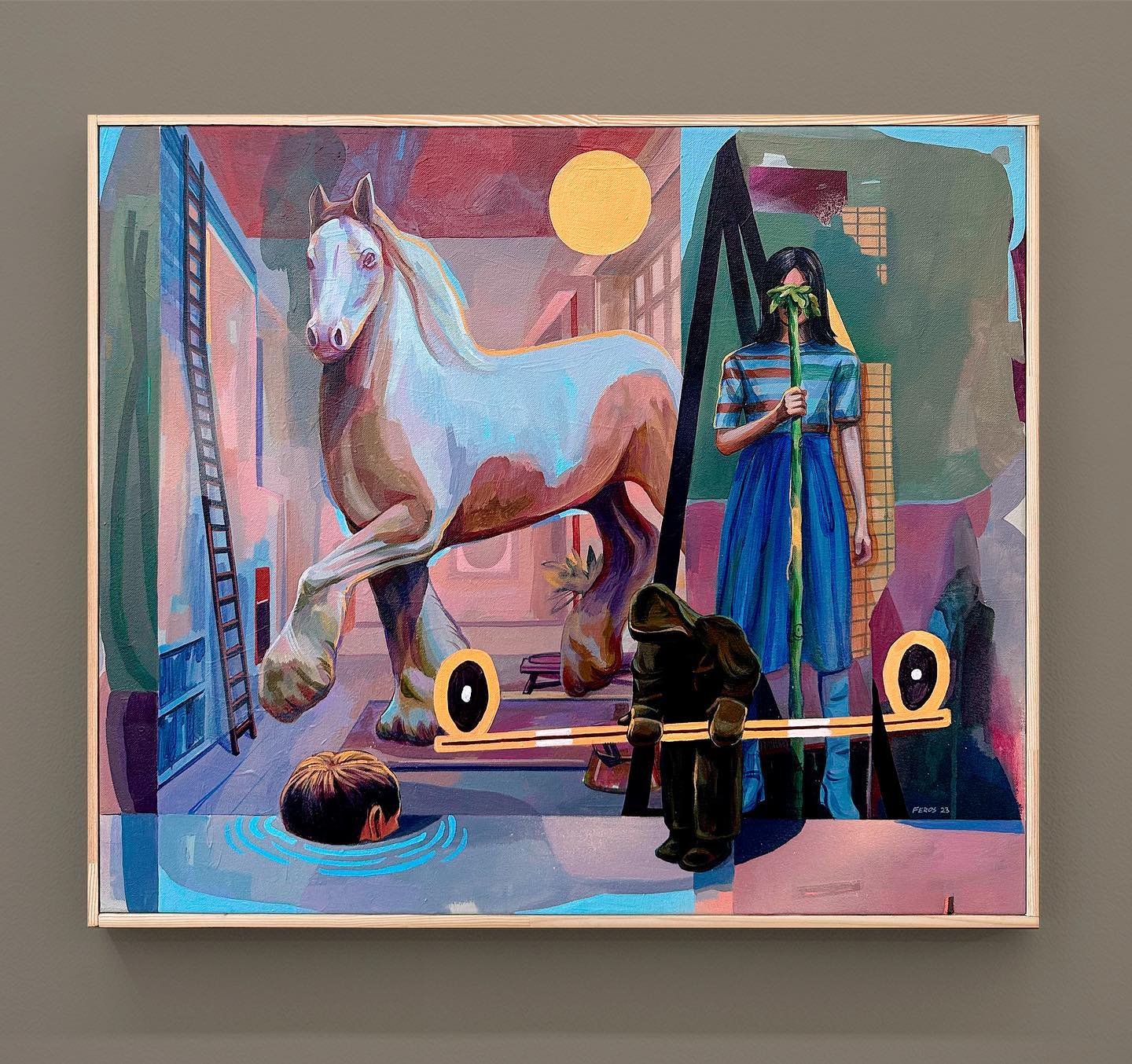 Ukrainian artist Vitalii Hrekh, also known as Dilkone, has launched the "Steering Wheel of Rescue" project in collaboration with the "Vdyachni" charity foundation. Ten Ukrainian artists have joined this initiative, including Vladimir Manzhos (Waone), Serhiy Hrekh (Feros), Boris Bios, Iryna Maksimova, Vova Keno, Oleksiy Bordusov (Aec Іnteresnі Kazki), Anton Hudo, Andriy Royk, Valentin Lapshin, and Dzvina Podlyashetska.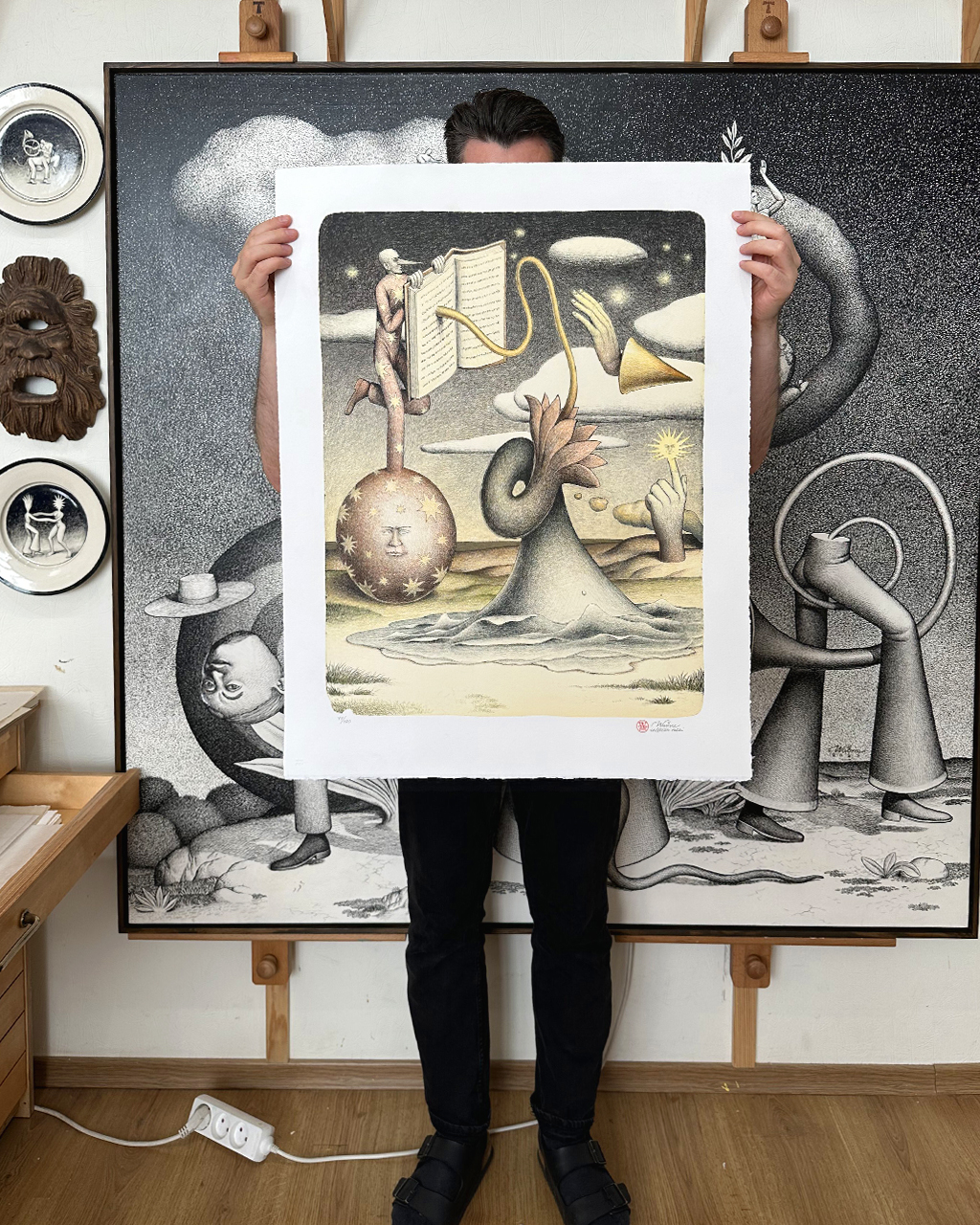 Waone (Volodymyr Manzhos), 'Ethereal Adventures,' 2022, 78x60.5, Lithograph, Edition of 100 copies, Printed on Idem Paris lithographic presses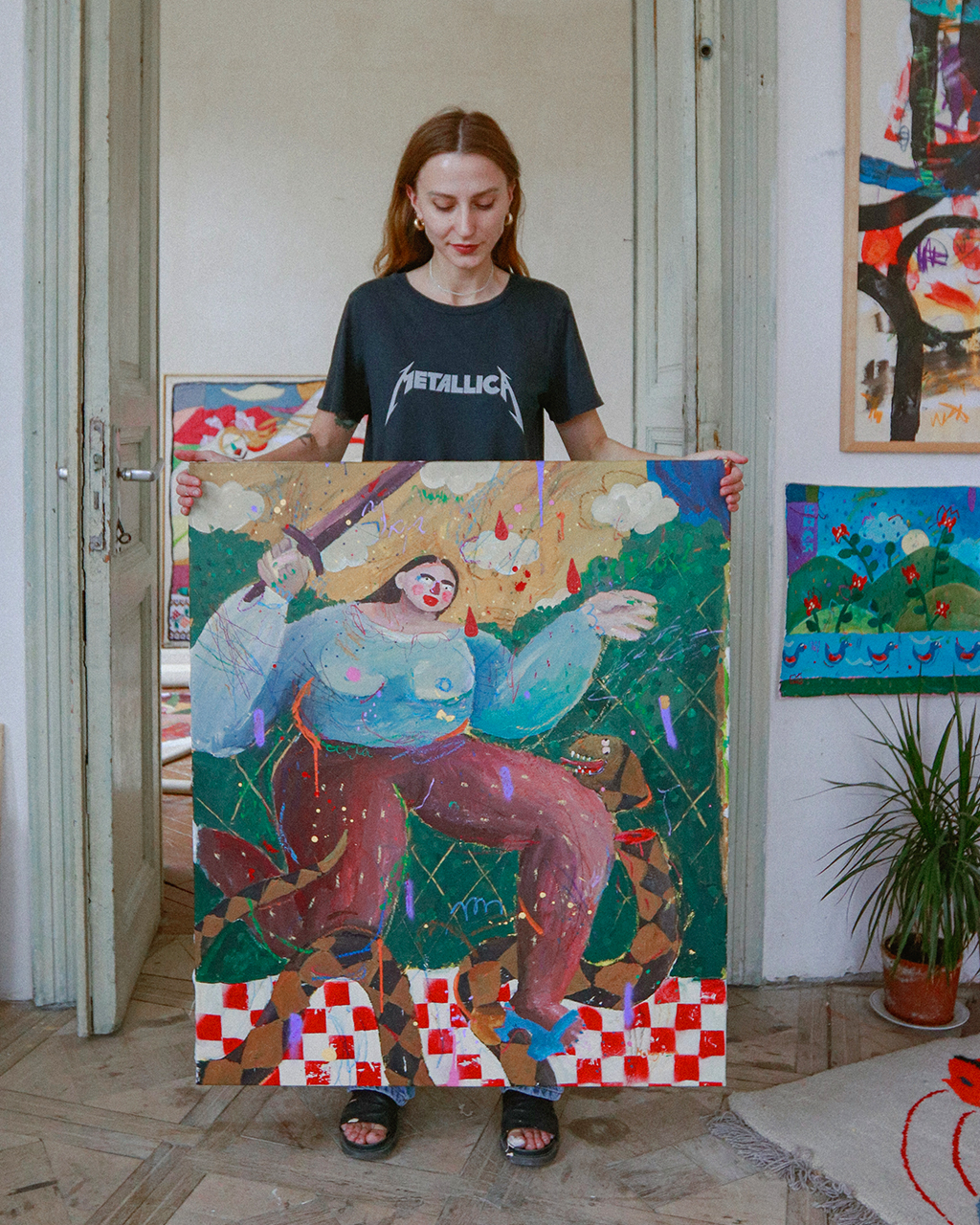 Iryna Maksimova, 'Knight Dancer,' 85x100, Material: Canvas, acrylic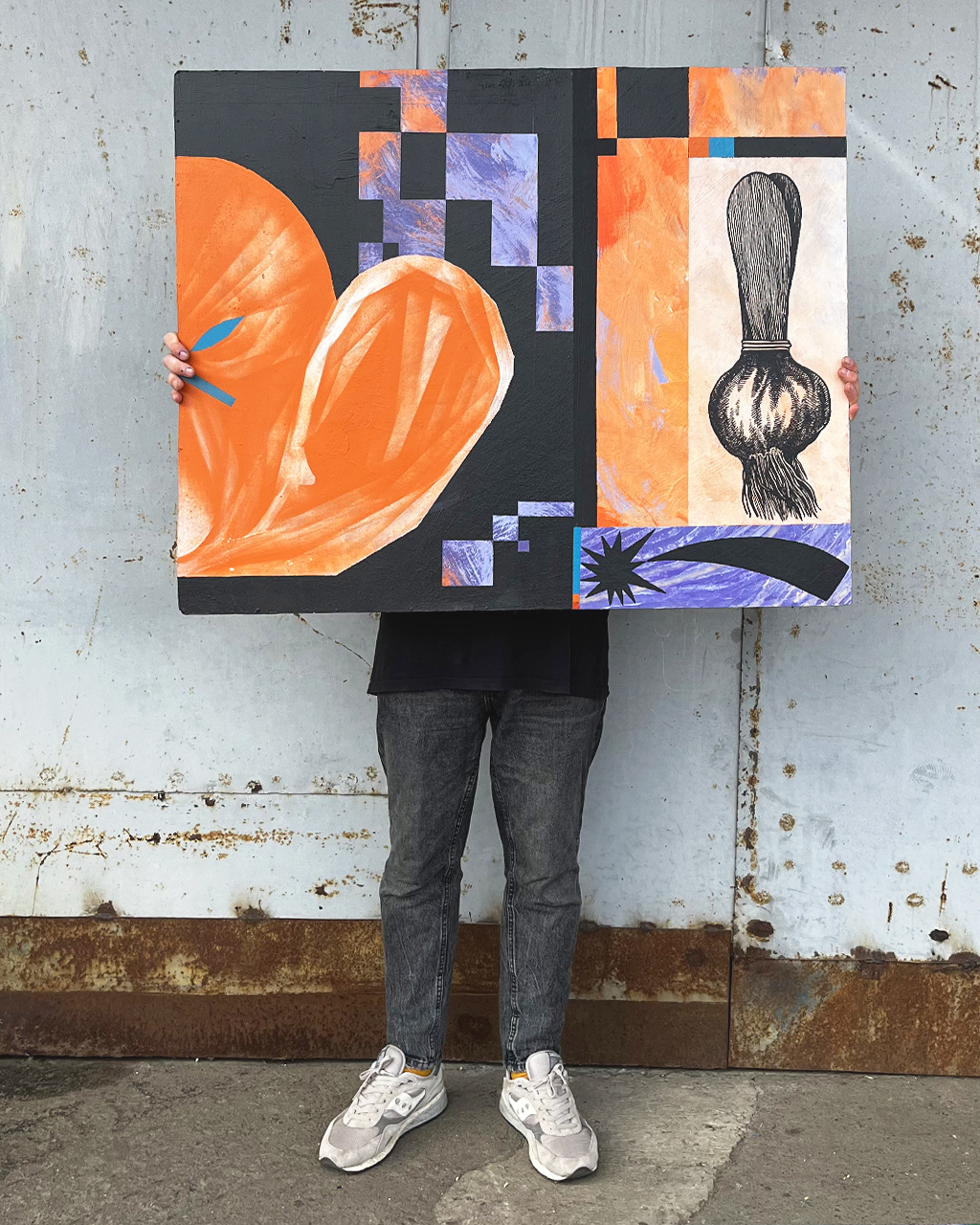 Anton Hudo, "Anger & roots", 2023, 103x83, mixed media, canvas
The goal of the project is to raise 1 million hryvnias for the purchase of off-road vehicles for the evacuation of the wounded. They will raffle off their 10 paintings as part of the fundraising effort. To participate, individuals need to choose a painting and make a donation of at least 300 hryvnias to the artist's personal bank account. They should also provide their Instagram username or phone number. After the fundraising period concludes, the "Steering Wheel of Rescue" team will select 10 winners.
Valentyn Lapshin (Odessa), 'Harites', 2021, 145x145, Oil on canvas
BIOS, 2023, polyptych from 4 parts, 120х50, spray on acrylic plate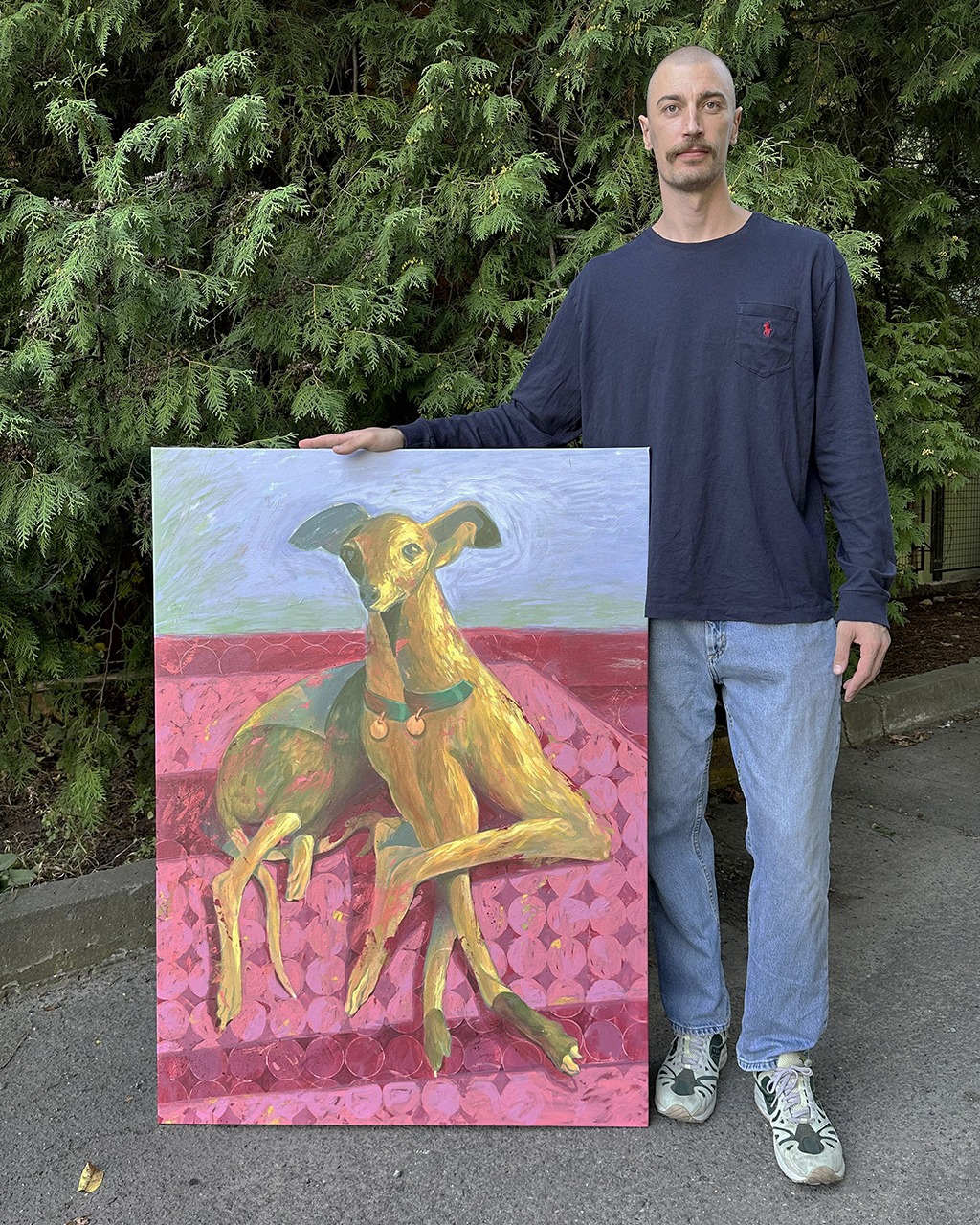 Vova Keno, "Sunday", 2022, 120х90, Canvas, acrylic, oil pastel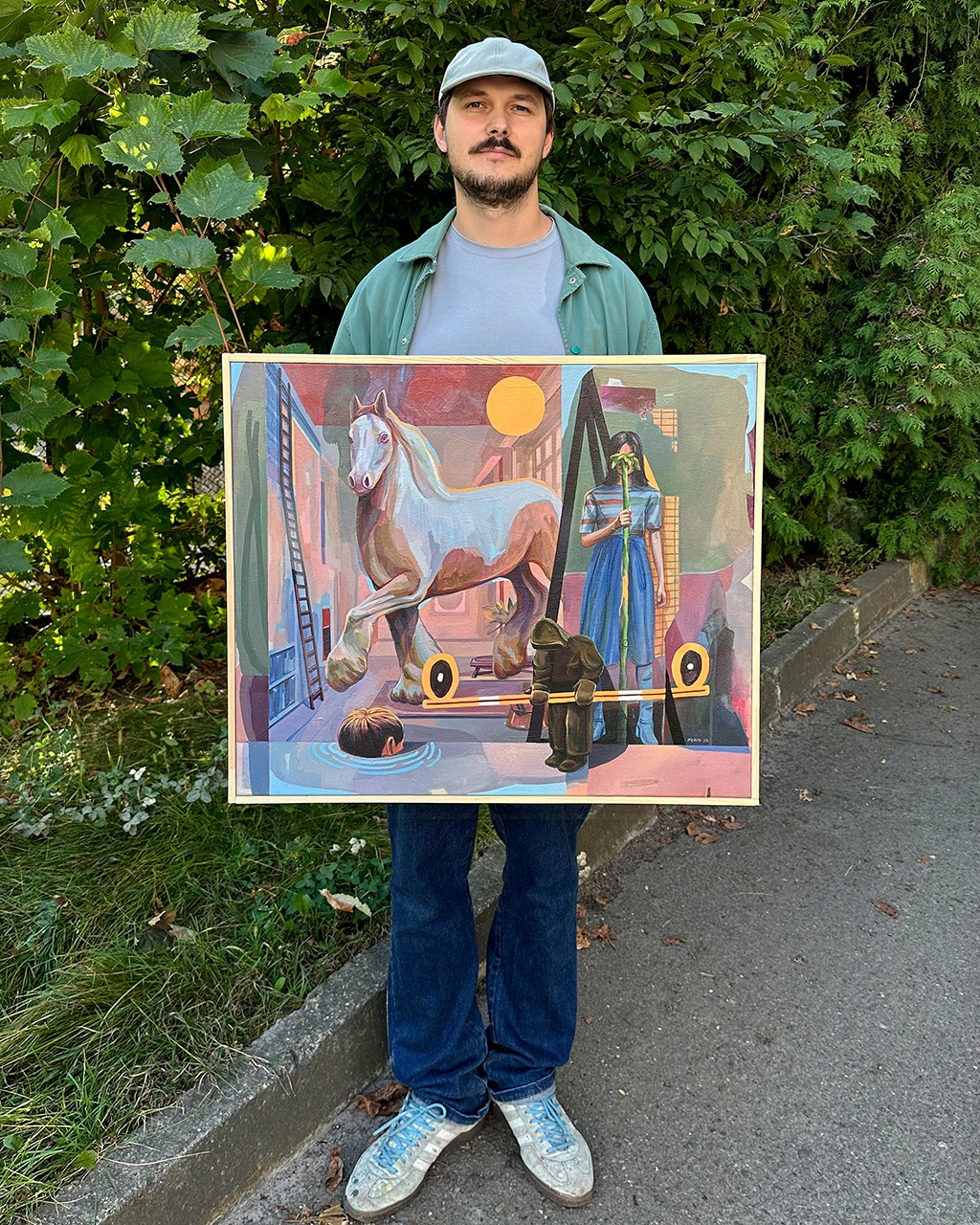 Feros (Сергій Грех), "The burden", 2023, 60X60, Acrylic and spray at canvas
All funds raised through this initiative will be handed over to the "Vdyachni" charity foundation, which will utilize them for the procurement of components and the production of special evacuation buggies for fighters on the Zaporizhzhia front. The results of the raffle will be announced on the "Vdyachni" foundation's page.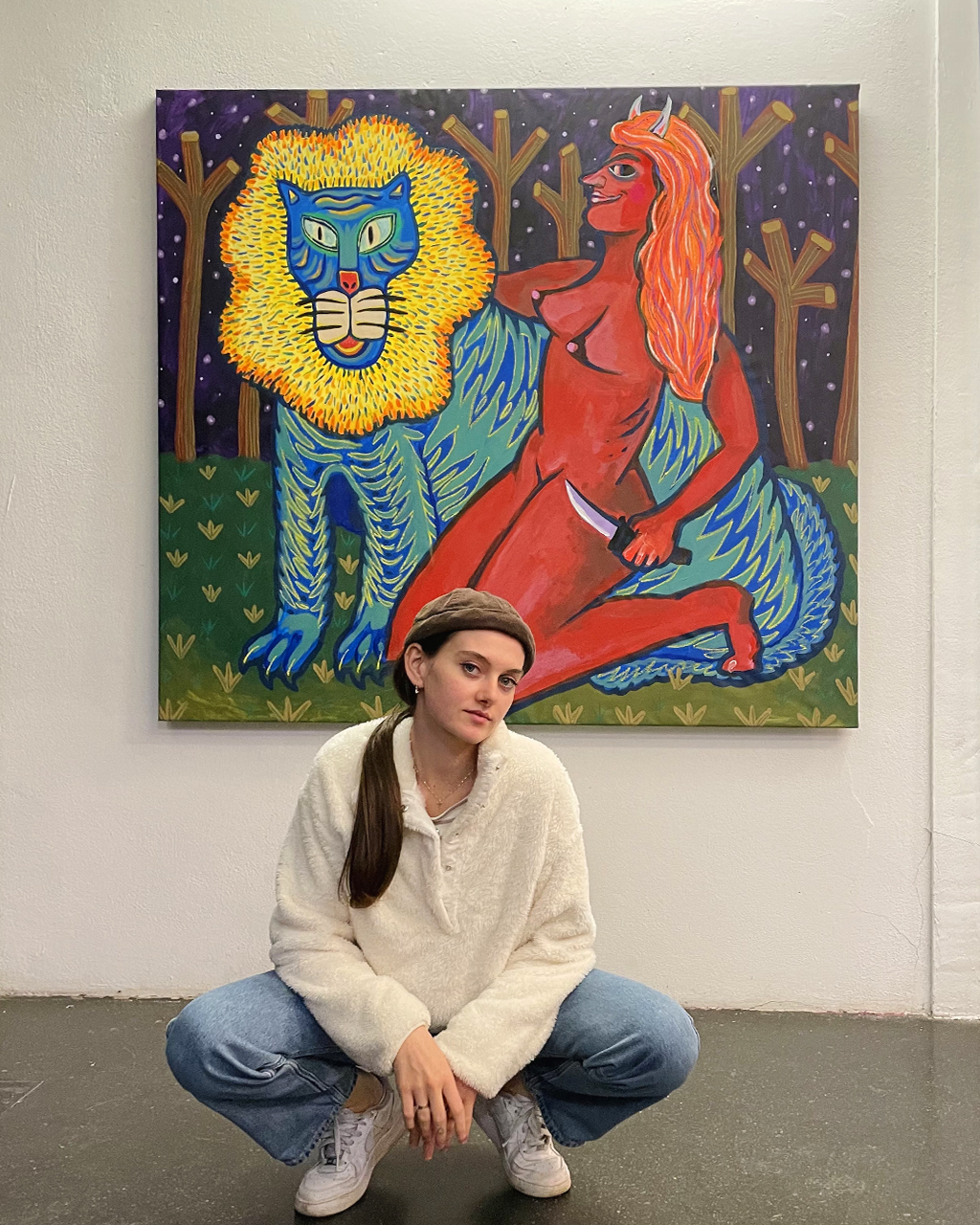 Dzvinia Podlyashetska (Lviv), 'Sneaky Friend,' 2022, 155x170cm, canvas, acrylic, oil, and soft sticks.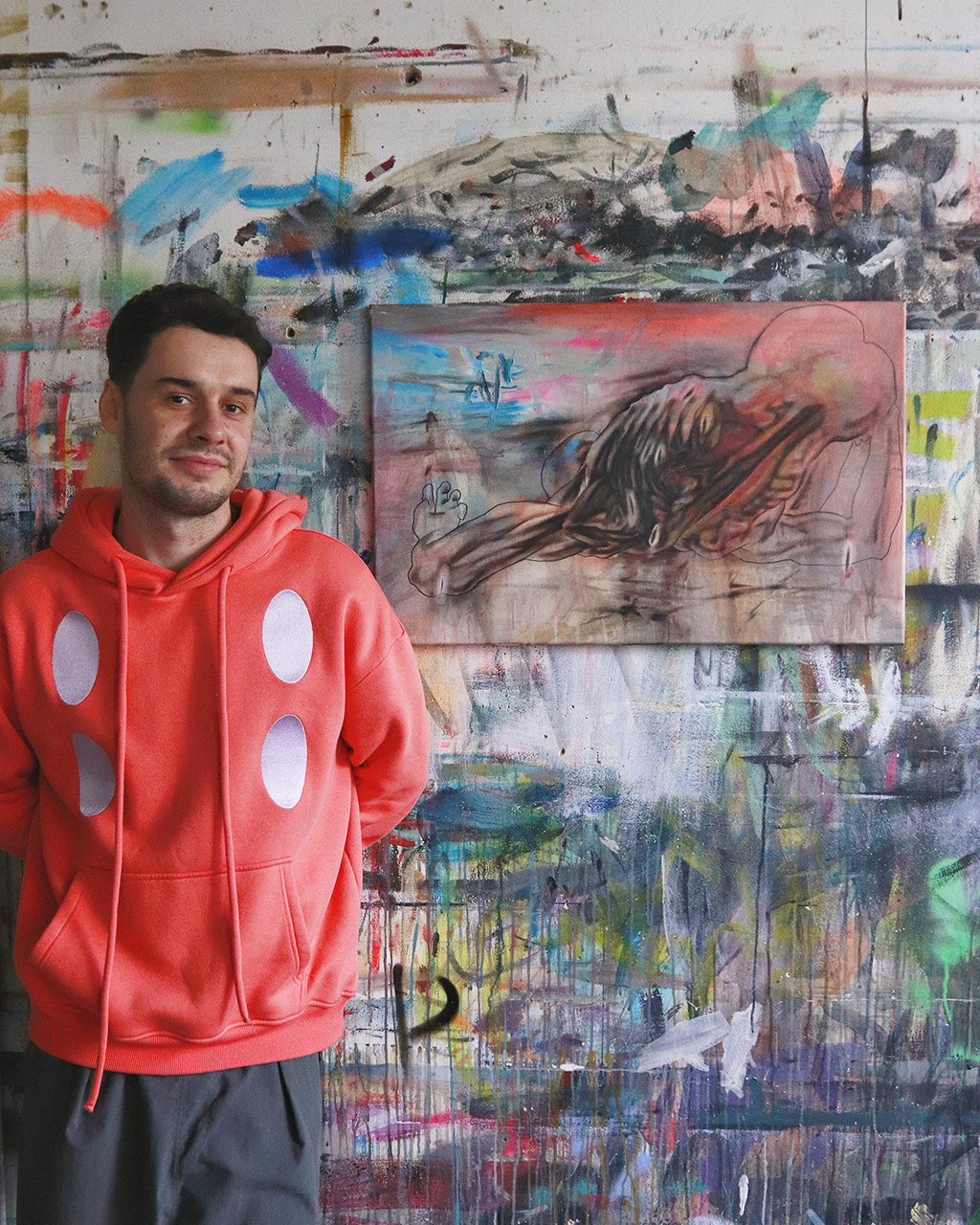 Andrii Roiik (Lviv), 'Пошук' (Search), 2021, 45x70cm, Canvas, Acrylic.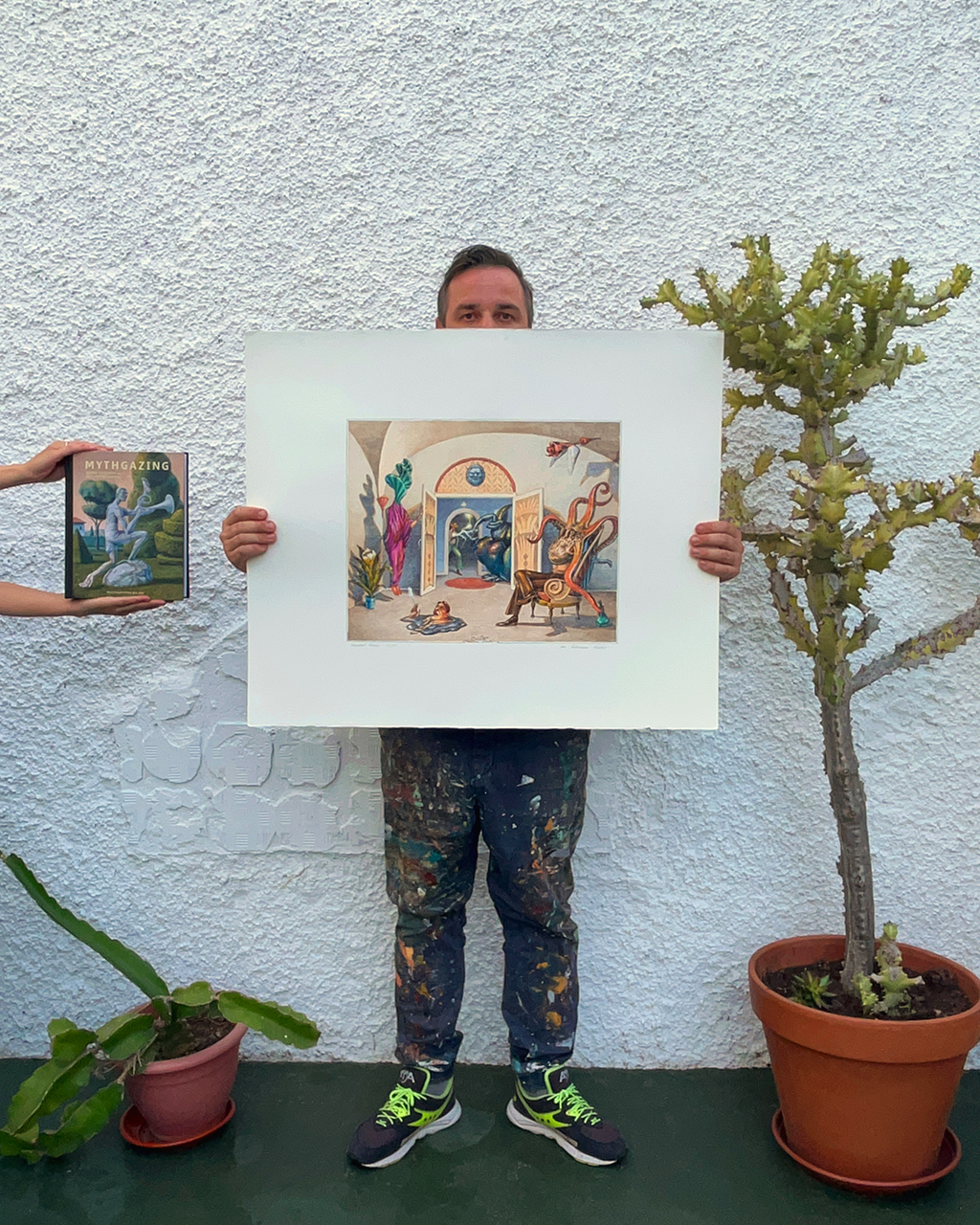 Aec Interesni Kazki (Oleksiy Bordusov), 'Haunted House', 2021, 80/66 cm., print size: 46/37 cm., print is a black & white serigraphy, printed on fine cotton paper 300 gr./m., fully hand-colored with watercolor