Main — Culture — United24 ambassador Brad Paisley sung "Chervona Ruta" in the center of Kyiv
Culture
United24 ambassador Brad Paisley sung "Chervona Ruta" in the center of Kyiv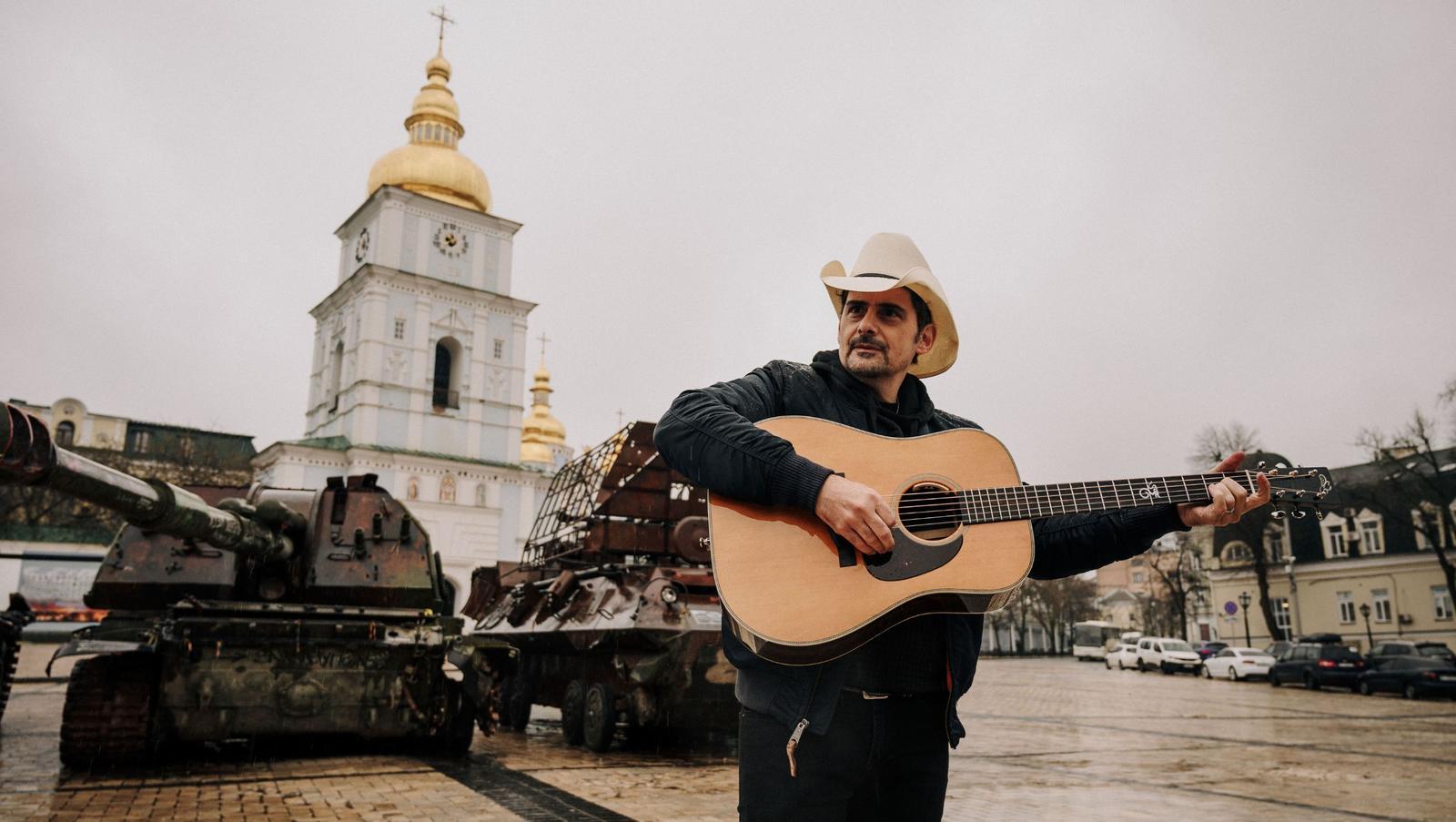 ---
Brad Paisley, a world-famous country music singer, came to Ukraine to express his support for Ukrainians. He walked the streets of Kyiv, visited the subway where thousands of citizens hidе from missile attacks and performed his single 'Same Here' against the backdrop of destroyed russian military equipment. The country star also sang the legendary Ukrainian song, 'Chervona Ruta'.
The winner of three GRAMMYs, two American Music Awards, 15 Academy of Country Music Awards, and 14 Country Music Association Awards supports the 'Rebuild Ukraine' program via UNITED24 and called on everyone to do the same:
'I'M DOWN HERE IN THE METRO SUBWAY STATION IN KYIV, WHERE THOUSANDS OF PEOPLE FIND SHELTER DURING AIR RAIDS. IT'S BEEN OVER A YEAR SINCE RUSSIA LAUNCHED THEIR DEADLY ATTACK ON THIS NATION. [I'M] DOING EVERYTHING I CAN TO HELP. I CHALLENGE YOU TO DO THE SAME.'
Paisley has supported Ukraine since the beginning of the full-scale invasion, including participating in the 'Ukraine Answering the Call' charity telethon, broadcast at prime time in the USA. His single 'Same Here', in which he used a recording from an online meeting with President Volodymyr Zelenskyy, took the top spot on Apple Music.
---