Main — Business — "Women in Tech" from Wildix, in Odessa
Business
"Women in Tech" from Wildix, in Odessa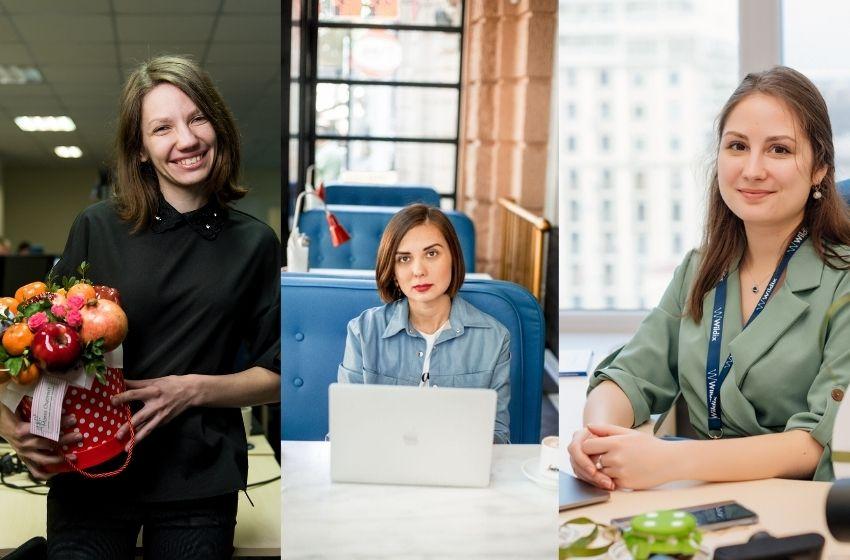 ---
Odessa has become one of the largest Hub's for many international companies that are looking to develop their business interests in Ukraine.
---
Wildix, the World leader of Unified Communications & WebRTC is one of the greatest examples of an international investor that has built a solid relationship with the region, providing numerous job opportunities for talented IT, sales and marketing specialists in Odessa.
This advanced organisation isn't only leading the way with its disruptive technology, that is in demand worldwide, but also drives the way to excellence thanks to its "Equality Approach", firmly supporting the "Women in Technology" movement.
We have had a pleasure of talking to a selection of "Women in Tech" from Wildix, who have shared with us their vision on technology and the female role in the male dominated IT industry.
I have a Masters degree in Applied Mathematics from Odessa Mechnikov National University. I have chosen the technical path after school as I needed to decide on my future career, and mathematics attracted me the most. I joined Wildix 3 years ago, and I have enjoyed every minute spent here, as I am able to work alongside extremely talented professionals, and the products that we develop together make a difference in the market, and this fact is a real driver for all in my team.
I love working with my male peers and I do not feel any pressure or inconfidence of being one of few women in our fast growing Wildix Family. Over these 3 years I have seen a massive shift in our industry, and I see that more and more women find confidence in the IT industry, and I look forward to welcoming new "Women in Tech" to our friendly company.
I have always strongly believed that women can work in IT and other serious business spheres on an equal basis alongside men. When I was in secondary school I realised that IT holds the future, and I knew straight away I wanted to develop my strength in it. Over the last 10 years there were periods when I had to prove that women are able to achieve much, however I have never felt underestimated or unappreciated.
I really enjoy working at Wildix, we have a great and very supportive team and the last 3 years together have added a lot of professional confidence and knowledge to my background. I enjoy watching my personal growth and development within Wildix, and I am very excited for what the future holds for me and our growing brand.
My life isn't limited by my work only and in my spare time I help women find their confidence by choosing the best outfits that compliment their personalities.
Erika Kobzarenko, QA Automation Engineer at Wildix
I graduated from Odessa Academy of Telecommunications 10 years ago and since then I have been closely tied with IT! This industry is the passion that drives my personal growth and vocation, I can not imagine working in any other business sector than this.
If you ask whether I find it difficult to be working in a mostly male dominated environment, my answer would be - "I used to, before coming to Wildix." Having worked at Wildix for almost 3 years now, I am happy to say that our male colleagues really appreciate us and are proud of working with smart and intelligent women. The respect and professional equality we get, really motivates and helps overcome any challenges or difficulties we might face.
Currently I am occupying the position of a QA Automation Engineer and I am planning my further growth alongside Wildix, it is an exciting industry and company to work at, and I am happy to be a part of it.
---
For further information about Wildix: https://www.wildix.com/
---