Main — War — "Your proposal has been considered." Petersburg deputies demanded that Putin be accused of treason and dismissed
War
"Your proposal has been considered." Petersburg deputies demanded that Putin be accused of treason and dismissed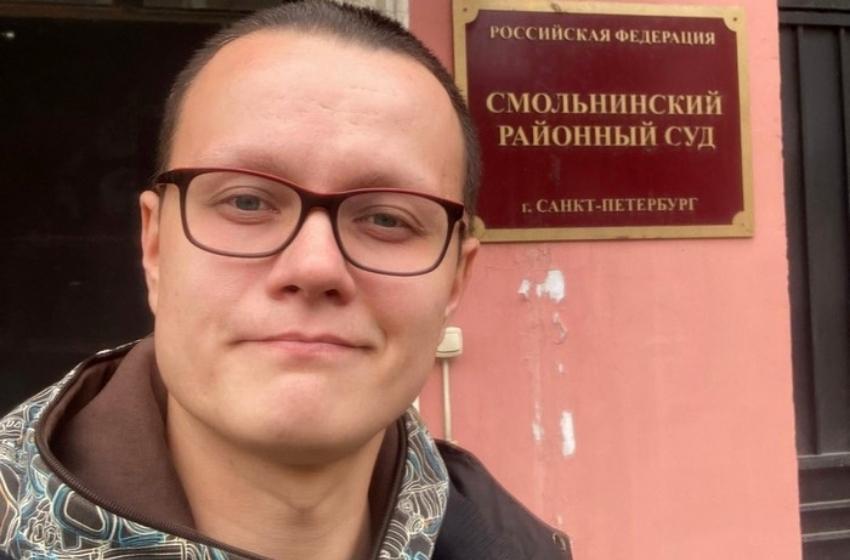 ---
In early September, the St. Petersburg municipal district "Smolninskoye" deputies turned to the State Duma with a proposal to dismiss Vladimir Putin and accuse him of treason for the unleashed war in Ukraine. Within a week, the deputies were accused of "discrediting the army" and fined, and the court launched the procedure for the dissolution of the municipal council (for the fact that the deputies allegedly did not hold meetings).
Meduza talked to one of the initiators of the appeal, municipal deputy Nikita Yuferev, about how St. Petersburg politicians decided to take this action despite the direct threat of criminal prosecution.
I'm 34 years old. I am married, an economist, and I have two small sons and two cats. He came into politics in 2019, when there were municipal elections [in St. Petersburg]. Then in the municipality "Smolninskoye", we formed a coalition of opposition deputies.
The battle between the toad and the viper helped us to bypass United Russia - United Russia members from different clans had tense relations in St. Petersburg. Our municipality was very dear to everyone and they fought each other. And our team got to know the residents - we knocked on apartments, handed out business cards, and discussed their problems. Against the backdrop of disputes between United Russia, people came and voted for us.
Usually, work in a municipality is more about landscaping: where it is better to put benches and what playgrounds will look like. People turn to deputies with specific problems, mainly related to housing, communal services, and landscaping. We react, send requests, and then people close up a hole in the asphalt.
Now in our district, there is such a political situation that 12 out of 20 deputies are oppositionists, and another eight are open or latent United Russia. But to completely change the executive power in the municipality, we need to change the head of the MO. And for this, you need at least 14 votes.
Our acting head is [United Russia] Grigory Rankov. He is, to put it mildly, not the best person. He worked in the municipality for five years, and in 2019 he won half as many votes as in previous elections, and he lost them. People didn't vote for him. And he spoils us a little, constantly interferes with our work - for example, he does not signify our version of the budget. Because of such petty selfish sabotage, we failed to build systematic work in three years.
[Besides] United Russia and their friends from time to time try to disband us. Already there were about 30 courts about it. They are trying to declare our meetings illegal and our decisions unaccepted. But we showed our work in courts, provided video recordings of meetings, minutes, a quorum - [and the municipal council continued to work].
Now we [municipal deputies] often talk about federal problems. It so happened that the entire political field in Russia was cleared: someone was squeezed out of the country, and someone was imprisoned. There is no one among the deputies of the State Duma to speak out. Still, people are worried about these things [problems that go beyond the municipality boundaries, so the municipal deputies have to take the rap.
As for our attitude towards the current government, even when the amendments to the Constitution were being adopted, we addressed the citizens that "the best amendment is Putin's resignation." And when the "special operation" began, on the morning of February 24, we took an application for an anti-war rally to Smolny. We received a harsh refusal very quickly; we were summoned for a conversation with the prosecutor's office, a case was opened against some of our fellow co-organizers - so many left Russia.
Then at the [anti-war] rallies, everyone was beaten indiscriminately, so we decided that it was dangerous to carry out uncoordinated actions. We - as citizens - went to them, but still, as deputies, we had to look for safer ways to express our position - so as not to endanger people.
Therefore, on March 2, we decided to hold an open municipal meeting - the law and regulations allow everyone to be invited to it. Surprisingly, a huge number of people came, about 100 people. Behind us was a crowd of riot police and police vans. In such conditions, we accepted by majority vote a letter to Putin from the municipal council that the "special operation" should be completed (we never received a response). Already in August, my colleague, MP Dmitry Baltrukov, received a protocol on "discrediting" for organizing this "rally" (there has not yet been a trial on it).
Then statistics appeared that millions of people had already left Ukraine, that the deaths of thousands of civilians had already been documented, and that hundreds of children were among them. I set out these statistics in a letter and sent it to Putin - demanding that he give the order to end the "military operation" for humanitarian reasons. I received a response to this letter from the presidential administration: "Your proposal has been considered."
---