Main — Business — Yuliia Svyrydenko: Ukraine can guarantee a high level of EXPO 2030
Business
Yuliia Svyrydenko: Ukraine can guarantee a high level of EXPO 2030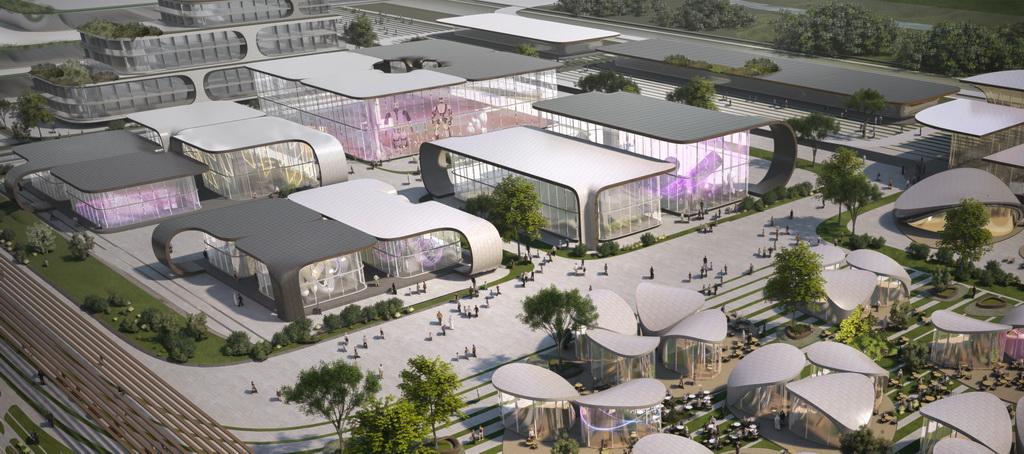 ---
Image credit JK Lab
Despite the war, Ukraine is ready to start preparing for and hosting the EXPO 2030 World Exhibition in Odessa. This was stated by Yuliia Svyrydenko, First Deputy Prime Minister and Minister of Economy of Ukraine, during an online presentation of the Ukrainian project to the Bureau International des Expositions in Paris.
"Ukraine today is not just about war and turmoil. It is about the future. This is an opportunity to present the synergy of Ukrainian technology and multiculturalism. This is a chance to make our country one of the leading exhibition venues in Eastern Europe," said Yuliia Svyrydenko.
According to the First Deputy Prime Minister, EXPO is an event that has an extremely positive impact on the image of the host country and generates a powerful economic effect. Currently, all branches of government and the legislature are making every effort to ensure full representation and victory of Ukraine in the selection process.
"Ukraine is a country of opportunities and enormous potential, which has become a revelation to the world as a strong nation and state. Even during the war, the Ukrainian state and institutions have demonstrated the ability to maintain effective work and governance, not only to meet social needs, but also to develop. That is why Ukraine can guarantee a high level of EXPO 2030," said Yuliia Svyrydenko.
The hosting of EXPO 2030 in Odessa has already been supported by Italian Prime Minister Giorgia Meloni, who noted that it would send an extraordinary signal to Europe, specifically the belief that everything will be fine in Ukraine.
"Ukraine has experience in hosting global events. In preparing for EXPO 2030, we will definitely use the experience of EURO 2012. Despite the war, Odessa remains an active business centre for international trade. Trade life here does not stop even in the darkest moments of the naval blockade. I can assure you that Ukraine guarantees compliance with the highest standards of the EXPO 2030 organisation," Yuliia Svyrydenko emphasised.
---